The brand new Hydro Hammock is the stuff of dreams for lovers of the outdoors, who also like to embrace the little luxuries in life. We have the CEO and Inventor, Benjamin Frederick, to thank for bringing us this ultimate relaxation hybrid, which has seen him merge all the best parts of a hammock and a hot tub into one awesome creation.
"It's a hammock, it's a bathtub, it's a hot tub, it's even a water bed." You can truly use the Hydro Hammock anywhere and in so many ways. On its own you could fill it with cold water to relax on a hot day, but if you want the full hot tub experience, you'll need help from a water heater. The Hydro Hammock's portable water heater is powered by propane and a 12V rechargeable battery, which heats and recirculates water from a hose, or if you want to keep things really natural, you can use the pump and filtration system to source your water from whichever river, lake, or ocean you're hanging by.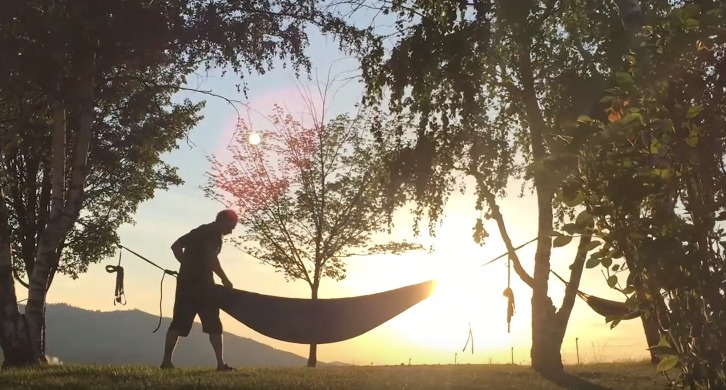 The amazing versatility of the Hydro Hammock means you don't even need to rely on hanging from trees to experience your own portable hot tub. You could just as easily dig a a hole on the beach, line it with the Hydro Hammock, and quickly become the envy of all other beach-goers, by creating yourself the most scenic bathtub location ever known.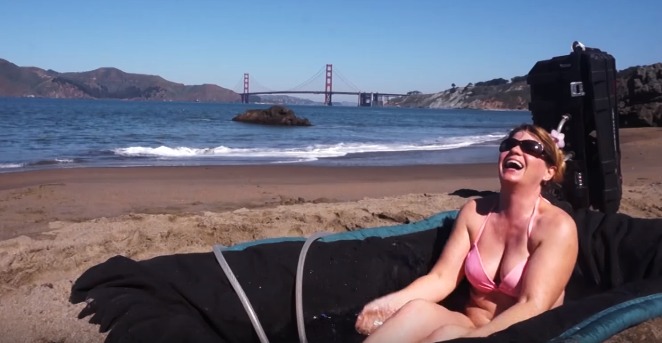 This could be one of the coolest and most innovative inventions of recent years, and it undoubtedly has the potential to become a staple for adventurers who are looking for a little bit of luxury in the wilderness. Head over to their website and social media pages to find out more about the Hydro Hammock, and how you can get your hands on one.