Kitesurfing and hydrofoil boats have long been in existence. But merging the two is a relatively new phenomenon that's producing some pretty awesome results. Meet Kai Concepts, the company behind the ingenious kiteboat.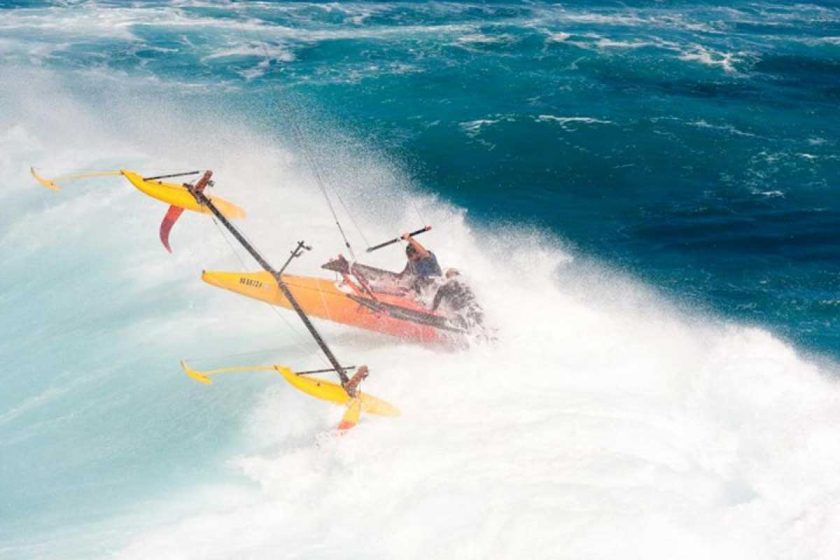 Kiteboat: A kite powered catamaran
The kiteboat is a purpose-built vessel that is specifically designed to harness a kite's power. It's been created by Kai Concepts, a team from San Francisco who are pushing the limits of water sports innovation.
The Kiteboat Project has existed in some form since 1997 when Kai Concepts founder Don Montague first began attaching kites to boats. Between 1997 and 2006, Montague started working with a team in Hawaii to develop kites for use with surfing canoes, small catamarans, and large motored cats. In 2008 he then went on to form the current team behind the kiteboat, which includes marine architects, sailors, and software developers, after gaining funding from the Marine Science Technology Foundation.
Designing the kiteboat
Speaking of the project, Kai Concepts said:
Our objective is to evolve waterborne transportation to use kites as propulsion. To date, kite propulsion has primarily been used for kitesurfing and in single-person traction kiting. In small-scale kiting, the force of the kite can be controlled by an individual holding on to the kite directly, but as the kite gets larger, harnessing its power becomes more difficult.

The challenge is to develop winches, controls, and launch and recovery systems for larger kites, boat-specific kites for different conditions, and kite-specific boats and foil systems.
The kiteboat was launched into existence in August 2016, after several prototypes, tests and adjustments—including switching the shape of the foils. The video above shows the team in action as they ride it across the Golden Gate strait.
Competitor to sail boats
Kia Concepts are hoping that kiteboats can one day compete with and outperform sailboats in a long-distance forum. For the boat itself holds several advantages. Firstly, the kite lifts the boat out of the water as it propels it forward, reducing the displacement and drag, and as kites can fly higher than sails, they can access stronger steadier and higher-altitude winds.
So will we be seeing these ingenious vessels at boating races in the future? If so, the sport is set to become more dynamic and fast-paced than ever before.