A large part of the Planpincieux glacier is in danger of breaking away from the Grandes Jorasses peak along the Italian side of the Mont Blanc massif, Western Europe's highest mountain range.
In response, authorities have closed roads and evacuated mountain huts.
As reported by the Italian paper La Repubblica, the mayor of the nearby town of Courmayeur, Stefano Miserocchi, has signed an order to close roads in the Val Ferret.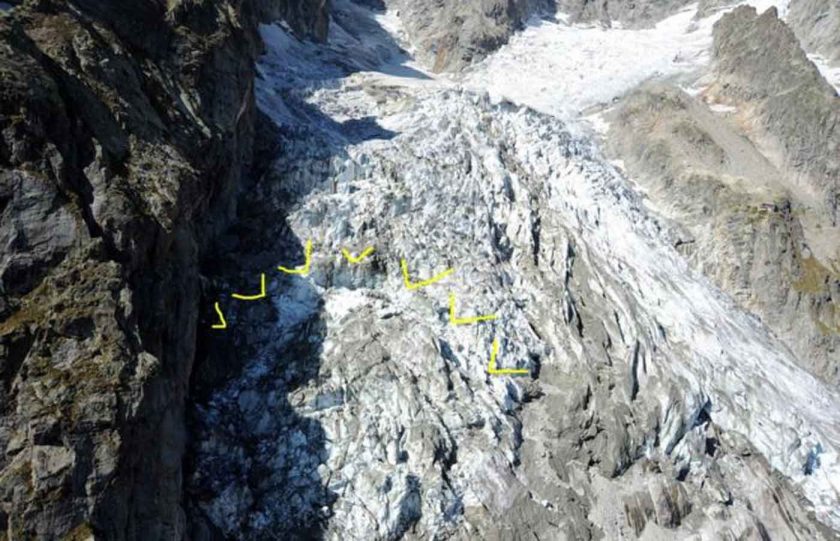 About 250,000 cubic metres of ice are thought to be in danger of breaking away from the glacier.
Speaking with Italian media, Mayor Miserocchi highlighted global warming as the driving force behind the glacier changes. Thankfully, though, there is no threat to residential areas or tourist facilities; mountain huts in the Rochefort area were being evacuated as a precaution.
"These phenomena once again show how the mountain is going through a period of major change due to climate factors and, therefore, it is particularly vulnerable," he said.
The Safe Mountain Foundation sounded the alarm after recording an acceleration of the movement of the glacier, now sliding at 50-60cm (16-23in) a day.
The Planpincieux glacier has been closely monitored since 2013 in an attempt to establish the frequency with which ice is melting. However, authorities say it is impossible to predict exactly when the mass of ice might collapse and that there is no "alert system" in place.