Accumulating expensive outdoor-gear is a common side-effect of being addicted to adventure. Whether it's a high-end downhill mountain bike or a custom shaped surfboard we all want to love and care for our equipment. When venturing outdoors we take our gear away from the safety of the garage. Sometimes we can lock it in to the car or camper overnight but other times we are left with fewer options to protect our investments from potentially being stolen.
It's a sad fact that expensive action-sports gear is often targeted; just the other week I was reading a post from my local mountain bike club's Facebook group warning people about a string of high-end mountain bike thefts happening in the area. So when Eddie Vazquez, the inventor of a new anchoring/locking system designed to solve this problem, contacted us about his design we had to check it out. He's wrote a guest blog about his invention, called P-locks, below: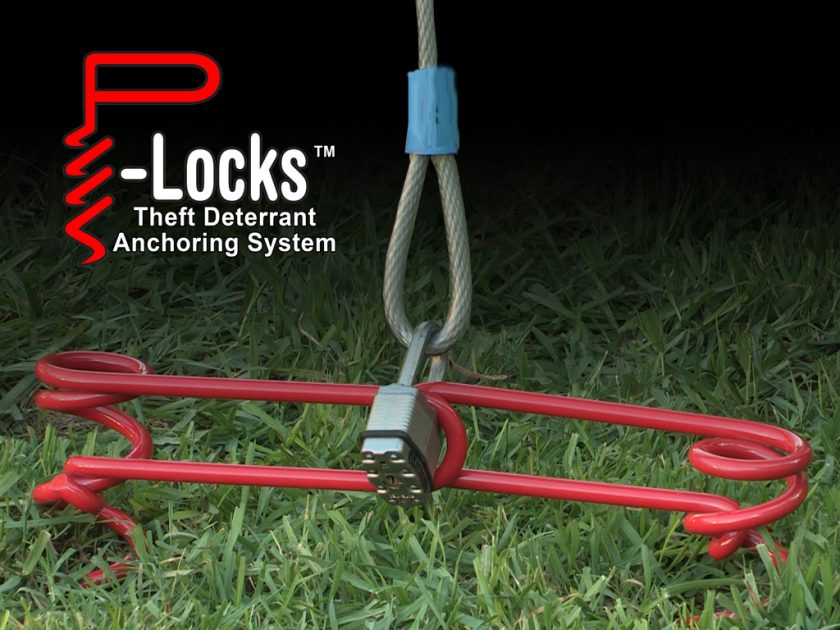 Outdoor enthusiast and adventure seekers can now go out and enjoy their explorations with peace of mind. We derive excitement and fulfilment in our lives through our adventures, but all that joy can be gone if we become victims of theft and our outdoor gear or toys are stolen. We know we can't watch them every minute of the day, that's why P-Locks is the versatile product that is perfect for all outdoor enthusiasts, because it can give them the piece of mind to fully enjoy their adventures without worrying that their gear or valuables can be taken in a split second. P-Locks is an easy to use mid-level theft deterrent anchoring system. They are portable, do not require tools, highly visible, low impact and have a vast array of applications.
P-Locks were invented out of necessity. Theft of opportunity is not just a local problem and it affects are more wide spread than we imagine. If you think about it, a lot of the thefts that occur are not a planned crime but rather, theft of opportunity. In order to prevent this, you need to remove the opportunity from the equation in the first place and having a visual deterrent can make all the difference in the world!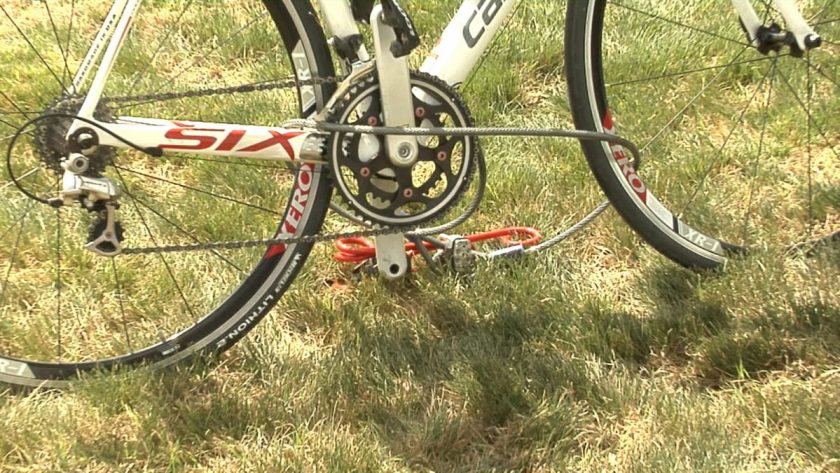 By locking down or anchoring your outdoor valuables to a stationary object, you have just told the would-be thief "STOP, nothing to steal here!" and they move on to an easier target. The patent pending technology of P-Locks does just that, it creates a portable stationary object and removes the opportunity from the equation.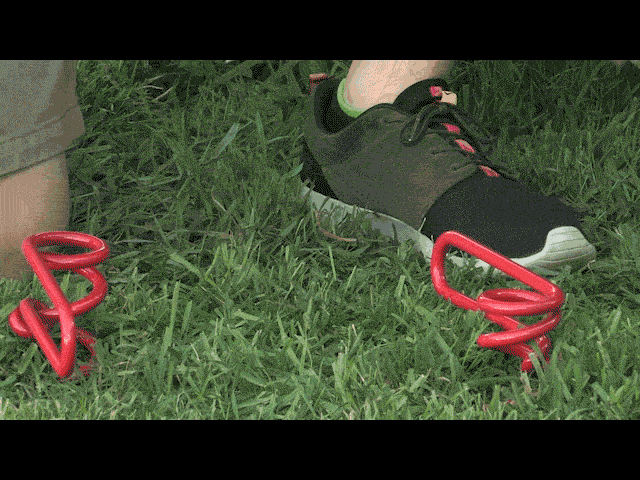 P-Locks design allows for easy installation and extraction with minimal damage to grounds. The two 'P' handles allows the coils to be inserted approximate 12 inches apart and when locked together they can no longer rotate. The P-Lock system, along with a lock of your choosing can give you the ability to secure your outdoor valuables at temporary sites like camp-grounds, hiking and off road trails, parks and playgrounds, while hunting and every where you outdoor adventures may take you. You can use P-Locks to safeguard camping equipment, bicycles, off-road vehicles and dirt bikes, jet skis, utility trailers, barbecue grills, construction equipment and more. P-Locks can also be used as a tie down or anchor for tents and camping supplies, sport and playground equipment, small aircraft, patio furniture and much, much more.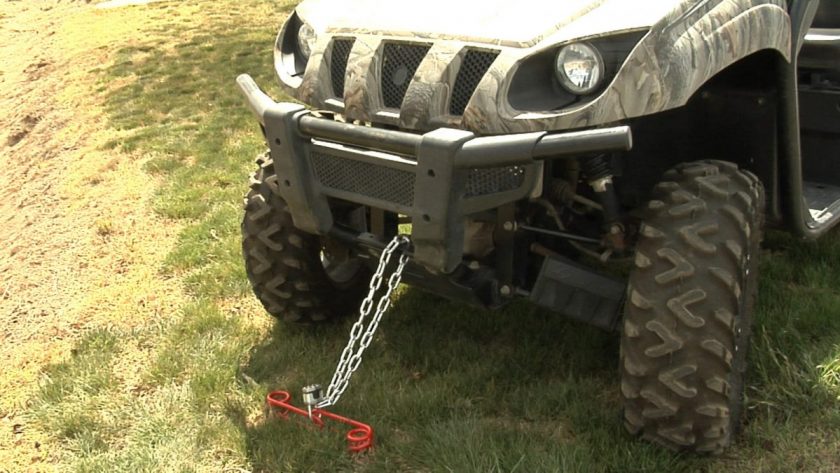 P-Locks was independently tested by a University engineering team for a maximum pull out force of 1,700 lbs. vertical and 2.900 lbs. horizontal. You may never need this maximum hold down force, but it is good to know it is there to keep your property safe or stationary. So go ahead, enjoy exploring and engaging with nature and the outdoors, but remember, your property is not protected, until it's P-LOCKED!!!
You can learn more about P-Locks and see how it works on our Kickstarter campaign or on our website.
Guest Post by Eddie Vazquez (inventor of P-Locks) for ADAPT Network