A while back Google made the leap, with it's street view technology, from urban areas into the wild, when it captured the Colorado River into it's Google Maps database so that people could explore some of the landscape from the other side of the globe. That was pretty cool, but this is even cooler. By teaming up with the Catlin Seaview Survey, a number of incredibly beautiful underwater worlds, including the Great Barrier Reef (Australia), Hanuma Bay in Hawaii and the Galapagos Islands, are now accessible at our fingertips.
While, it's not as good as the real thing and we actively promote getting outdoors and being active yourself, being able to jump into the water and say hi to host of rad sea-life, such as whale sharks and manta rays, at the click of a button is awesome. To capture all of this the team used a waterproof, handheld 360 camera, which featured a built in propeller for added propulsion, as well as a number of other high-resolution cameras.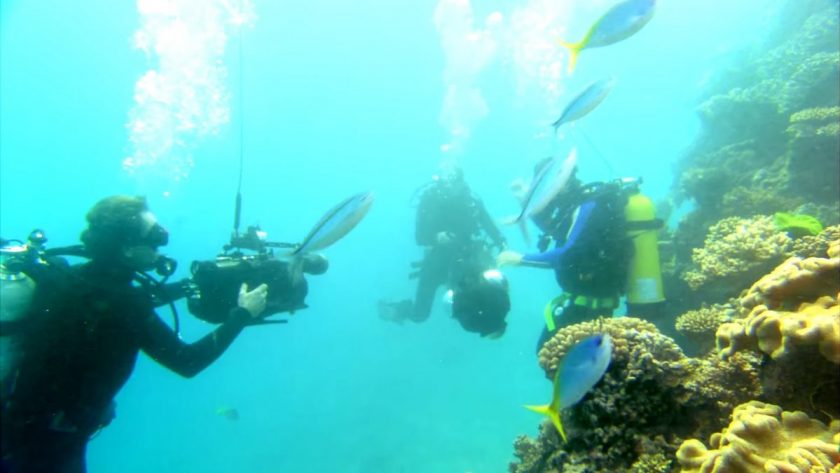 Beyond the initial wow factor, the purpose of the project has a more important grounding. It's an effort to not only present the natural beauty of our oceans, but to exemplify the reef's dramatic state of decline, having lost over 40% of corals over the last 30 years due to pollution, destructive fishing and climate change. According to the latest estimates, the decline is set to continue, it will affect 500 million people globally who rely on coral reefs for food, tourism income and coastal protection.
The Catlin Seaview Survey project was set out as "a baseline record of the world's coral reefs, in high-resolution 360-degree panoramic."
So while you're browsing the interactive maps below, bare in mind how valuable these underwater reef systems are for the ecosystem of our planet and if you're really cool, help out your local marine conservation charity and spread the word about to how important marine conservation is.
Youtube overview video:
Check out this interactive 'reef-view' of the Great Barrier Reef:
Or just say hi to this sea turtle:
Explore Hanuma Bay in Hawaii:
Or play with some sea lions around the Galapagos Islands:
A shoal of Black Striped Salema:
Via: The Inertia and Google