Competitors at the Garden of the Gods 10-miler in Colorado were in for a bear-sized surprise this past weekend.
A black bear jumped into the race about halfway through the course. Donald Sandborn managed to snap the perfect photo: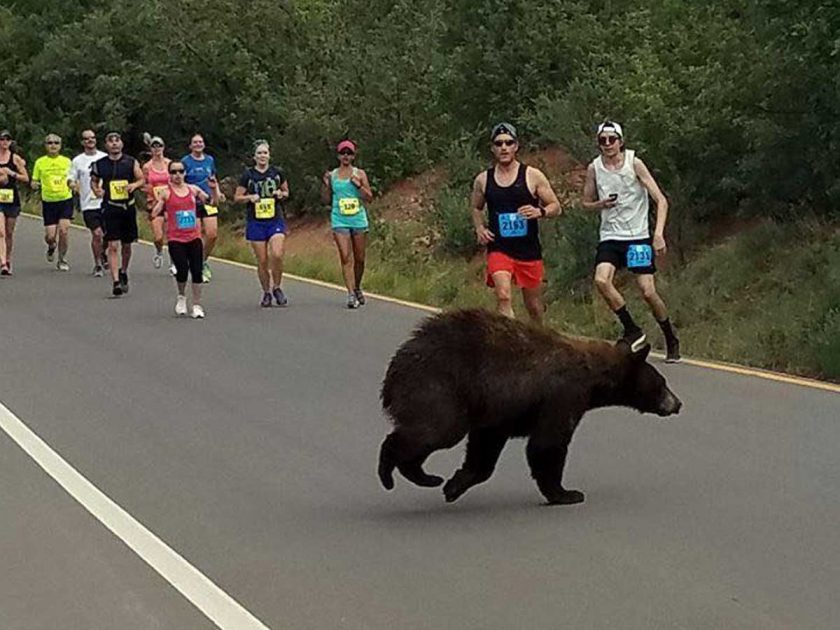 Denver local CBS4 News caught up with Sandborn to chat about his photo. He confirmed that no runners were injured and that the bear wasn't seen again.
Bears are fast
Bears are actually pretty good runners and can reach speeds of up to 35mph. Canadian running club Les Vrais Courailleux would certainly agree—just check out their logo: