Dell has announced plans that will turn it into an unlikely protector of the oceans. Known for making millions of personal computers every year, the Texas-based tech giant now plans to used recycled ocean waste for its laptop packaging.
Ocean plastic
Plastic now makes up about 40% of the world's ocean surfaces, with eight million tonnes of this stuff ending up in the sea every year. Among other problems, plastic is a huge threat to animals. Only last year several sperm whales were found dead on a beach in Germany with stomachs full of plastic.
Reusing waste
But Dell is attempting to help solve this problem with its new laptop packaging. The company is testing a supply chain that sees litter picked up from Haiti's beaches and worked into recycled packaging. It's part of Dell's commitment to 100% sustainable packaging by 2020.
https://www.youtube.com/watch?v=hgieHvpD4EM
The problem is, ocean plastic is not easy to harvest. Once at sea, exposure to sunlight, temperature variations, and saltwater breaks it down. However, Dell's trials have so far proved relatively successful and as of 30 April, anyone buying the XPS 13 2-in-1 laptop will find the machine sitting on a tray that's 25 % ocean plastic. The rest is made from recycled HDPE—made from sources like bottles and food storage containers—making this one eco machine!
To help ensure the packaging does not end up back in the oceans, Dell has also stamped each tray with the No. 2 recycling symbol.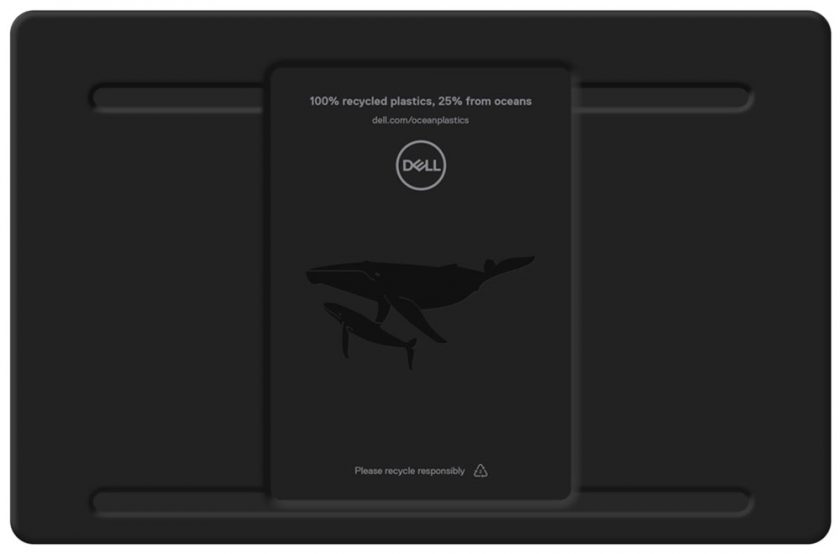 Celebrity endorsement
Actor Adrian Grenier, who is also the founder of ocean life charity Lonely Whale Foundation, is lending his celebrity status to the project. Speaking with Eco-Business, Grenier said:
According to the current model, waste plastic has no value—it's just discardable. Dell has found a way to help the ocean as well as their bottom line by seeing ocean plastic as a commodity, and an opportunity to work it into their supply chain.
Kevin Brown, Dell's chief supply chain officer, added:
I have been in supply chain and operations for twenty years, and this is the first time my 10-year-old daughter has gotten excited about what I do. This new packaging initiative demonstrates that there are real global business applications for ocean plastics that deliver positive results for our business and planet. We look forward to working across industries for broader impact.
Dell has found not only a way to prevent ocean plastic pollution but also a way to profit from it. This could be a fantastic example to inspire more businesses and corporations to get involved and re-think uses for ocean plastic.
Featured image of a beach on Laysan Island in the Hawaiian Islands National Wildlife Refuge. Photo: Susan White/USFWS