There are many misconceptions of what rewilding means. Rumours to create people-less wildernesses, stop all economic activity and release wild wolves and bears at random, run riot between those ill-informed. But this isn't what rewilding is about. To find out the true meaning, I spoke with some of the people at the forefront of the campaign to make Europe a 'wilder' place.
(Frans Schepers is the managing director of Rewilding Europe. This ambitious organisation is putting together the European Rewilding Network and aims to re-wild at least one million hectares of land by 2022.  Simon Collier is heading up their new venture, the European Safari Company.)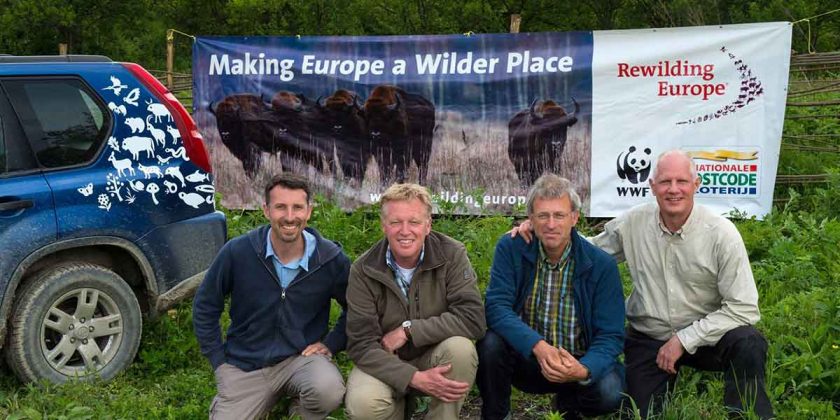 So what is rewilding?
Collier:
The rewilding philosophy is about taking the hand off the organisation and the planning of nature. Take the hand off and allow nature to look after and regenerate itself. That still needs some input from people and it still needs to be experienced by people.

They [people and animals] go hand in hand and they need each other to co-exist. The development we support is about co-existence, not about nature and then people or people and then nature. They need each other.
Conservation, throughout the 19th and most of the 20th century, mostly took the view that to save nature, we must remove all people from it. This method of conservation, labelled as 'Fortress Conservation' dominated the field until the last couple of decades of the 20th century. Many misconceive rewilding as a return to this method. This is simply not the case.
Collier:
We [need to] find a way as conservationists to allow people to interact with and live harmoniously with nature and work for nature protection and for the better of people. Or [we're forced to] go back 50 years to where we put a fence up and we say 'people on the left, animals on the right' and we just segregate them completely.
Rewilding is about allowing nature to choose its own course. It is about increasing biodiversity, but not setting targets for what biodiversity we want where. It's about connectivity, to allow animals to move where they will and not confine them to habitats where they shouldn't be confined. Returning nature to people and people to nature.
Why is rewilding different to other methods of conservation?
Rewilding offers an optimistic alternative. By working with people and encouraging them to coexist with wild nature, we can open up new frontiers of conservation success. We can free up new land and make more space for nature.
Schepers:
I have been working in conservation my whole life, and everything is very much threat driven. But what about looking for opportunities and trying to find new ways and not trying to hold threats at bay but actually improve situations by creating space for new ideas. I think that people are getting more tired by all the doom and gloom stories. If you can say well there is also a way forward, we can do things, here are the opportunities, then it gives a different dynamic.
Why is rewilding particularly relevant in Europe?
Rewilding is not just a concept restricted to Europe. However, the history and landscapes of Europe make it particularly applicable.
Schepers:
[There appears to be a] general message [that most] people know Europe as a place which is overcrowded or where it is all about culture and beautiful cities and old universities and buildings. [But] there is also a natural heritage that is also very spectacular… We want to make people aware, and proud again, of nature in Europe and the opportunities there are for wild nature and wildlife. I think that resonates with a lot of people. It's Europe, it's positive, it's wildlife, it's nature.

It's very strange if you have been working on conservation globally. In Europe, people associate conservation straight away with agriculture and managing things, but if you talk about conservation in Africa, South America or south-east Asia, it's about tropical forests, it's about savannah and all kinds of ecosystems. In Europe people automatically think that it's linked to agriculture and [that] what we are trying to do is disconnect with agriculture in a way.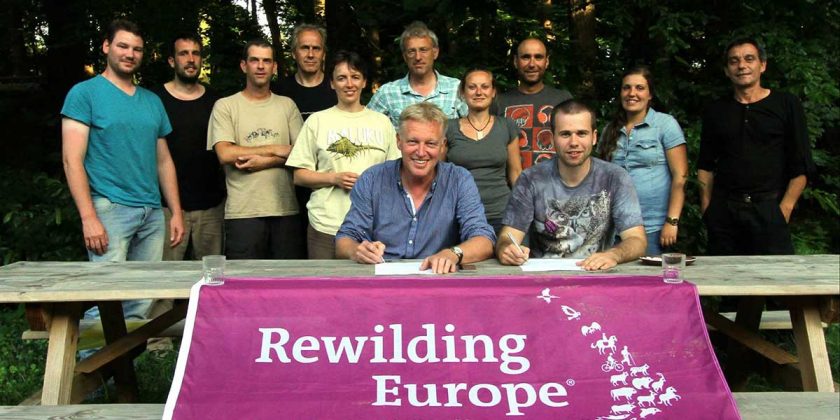 Contrary to the belief of many in the farming community, rewilding is not a conspiracy to bring an end to all agriculture in Europe. But it does believe some areas of land could be used more efficiently, ecologically, economically and socially. The EU spends vast sums on keeping large areas of Europe in 'production', subsidising farming that is not profitable and keeping the density of both people and wildlife low.
Switching from sheep farming, for example, to low impact forestry and encouraging the development of a better internet and communications infrastructure, would allow new economic activities to thrive while also allowing nature to return.
Are there not risks to all this?
Of course, there are. Rewilding requires changes to practices and some creativity. There are already schemes underway to help people deal with the comeback of wildlife such as wolves. The return of traditional practices such as the use of dogs to protect sheep at night as well as compensation schemes is being trialled.
Schepers:
It's a bit like if you live on a floodplain and it has been protected by dykes the whole time [so] you forget that you are actually in a dangerous place. It is the same with wildlife coming back.
How can people help?
One of the great things about rewilding is that it is not an elite idea.
Schepers:
You can do rewilding at any scale. You can do it in your garden, you can have parks in the city. There are all kinds of ways of looking at rewilding. We like to think of a scale from zero to ten, where zero is the middle of a city and ten is the ultimate wilderness. We would like to see as many places as possible moving a few numbers up that scale of wildness. So having a beautiful garden with plants and insects and birds, is something you can do on your own small scale.
People can also help by using their own land, whether it be fields or a small town garden, for rewilding. Planting bee-friendly plants, building log piles for hedgehogs and insects or planting small areas of wildflowers can all be classed as rewilding.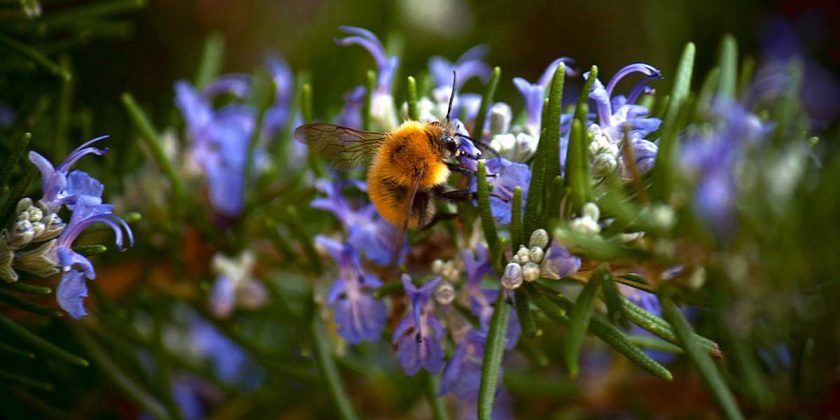 Schepers:
You can [also] support. You can spread the message and support the organisations that are trying to push this whole idea. I think that because the European population is becoming more urbanised, people are starting to realise that maybe it shouldn't be just the hunter and the foresters and the farmers who determine what wildlife we can have. We also have a right, if we go and stay in those places… to be part of the decision of how much wildlife can we have. In a democratic system, wildlife is a national asset. It is something that doesn't belong to anybody, it belongs to the state. So everybody has the right raise their voice in the discussion.
Enterprise component
Rewilding Europe realises that to allow people and nature to co-exist, people must be able to make a living from the land. What sets this organisation apart from other conservation groups is that it takes active steps to aid nature-friendly businesses that work with the landscape and conservation, and not against it.
This is where the recently founded European Safari Company comes in. It is a way of connecting businesses that offer nature-based experiences in Europe, that are often small and can lack the capacity or knowledge to advertise themselves effectively, with consumers. This new and exciting venture is trying to show that you don't have to travel to other continents to have exciting wildlife encounters.
https://www.instagram.com/p/BSynqk9j16P/
The future
A perfect storm of factors means that now is a perfect time to push for rewilding, and change the future trajectory of Europe's landscape and wildlife. Increased urbanisation and rural land abandonment are occurring as more young people move to the cities. We can take advantage of this, and try and ensure that the ecosystems are helped to return to a wilder nature.
Once this is on its way, we step back and encourage communities to set up new businesses and economic enterprises that work with nature. Rewilding is not all about re-introductions. Build it and they will come, or in this case, take down the fences and they will come. A growing demand for nature-based tourism and experiences means that there is also money to be made. Perhaps one of the incentives that will encourage governments to be more involved.
Featured image of Alpine ibex in the Alps, France. Photo: Jess Gray from the ADAPT team.