Climate change and thus raising ocean temperatures are a significant threat to coral reefs around the world. I'm sure you've seen a nature program or read a news article talking about the importance of coral species to the ecosystem of our planet. In fact, second only to phytoplankton, healthy coral communities are one of the most vital components of marine biodiversity.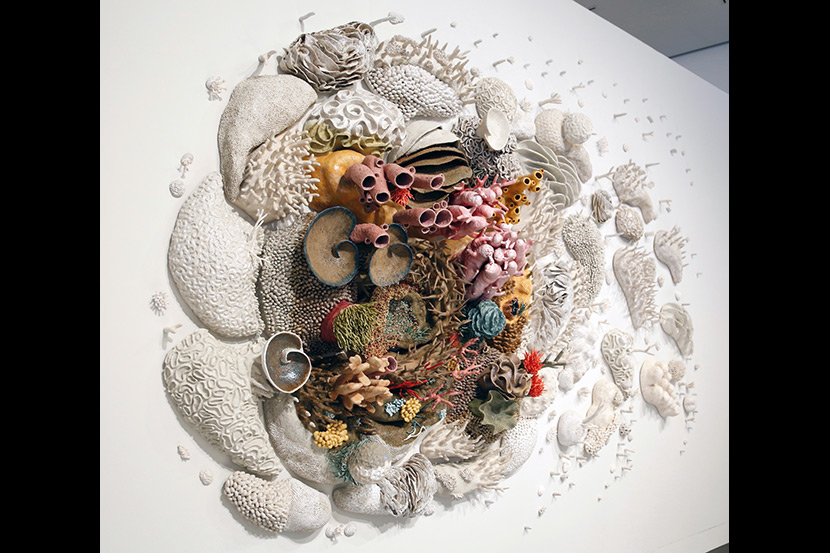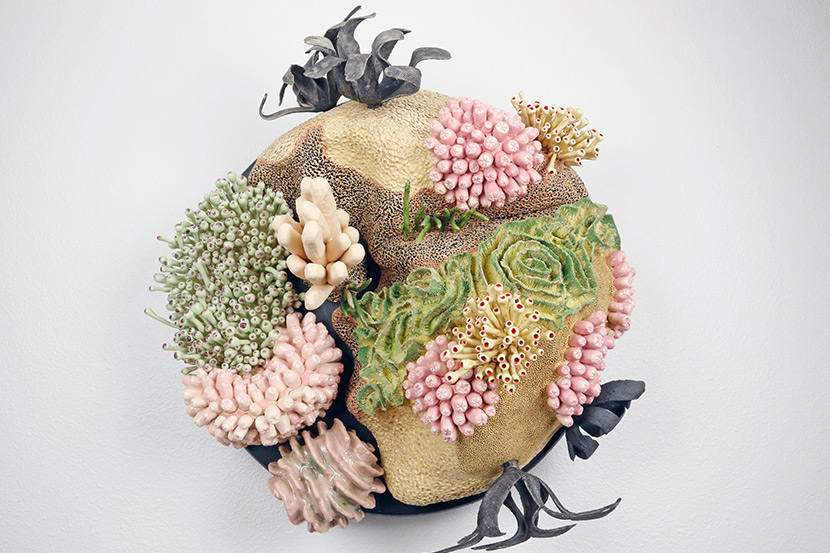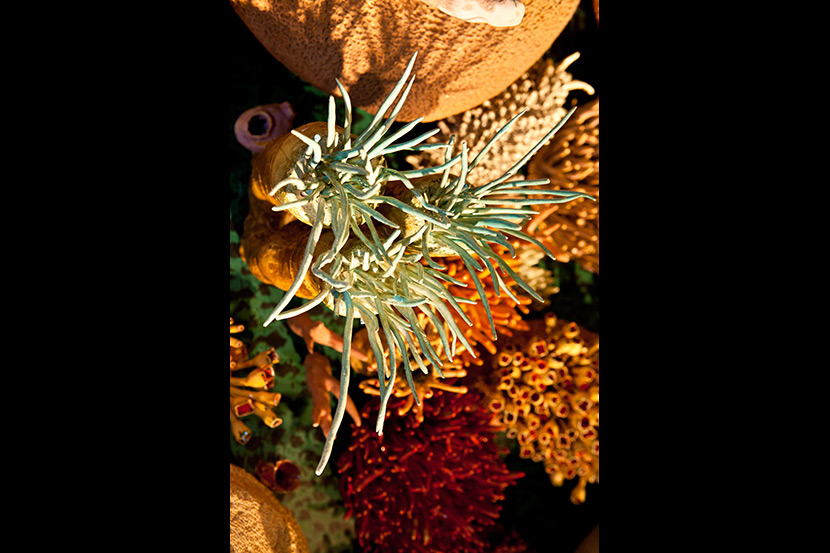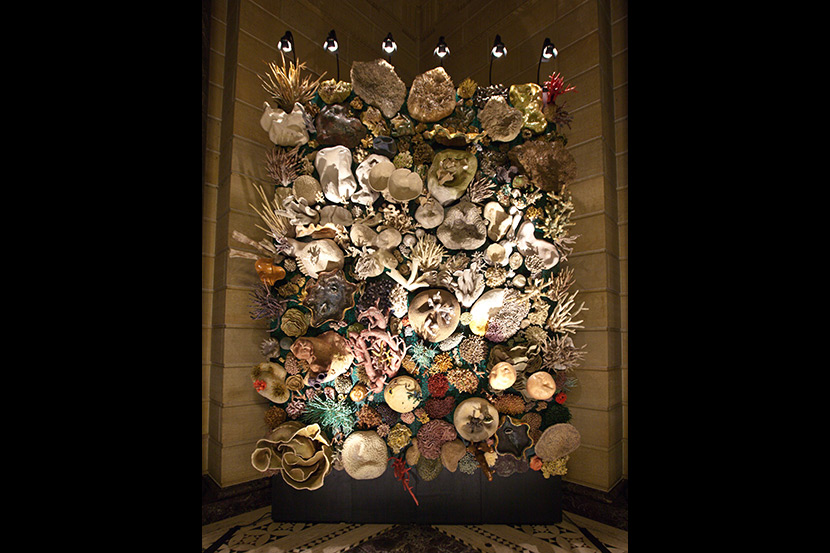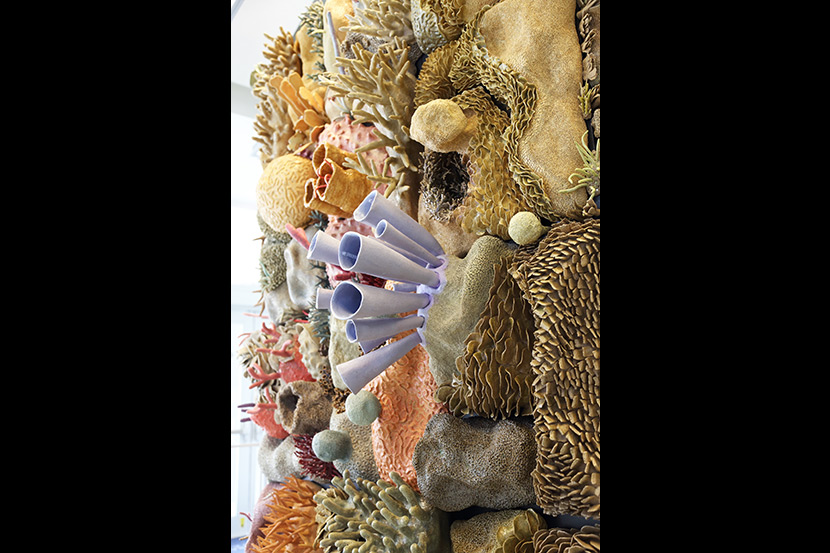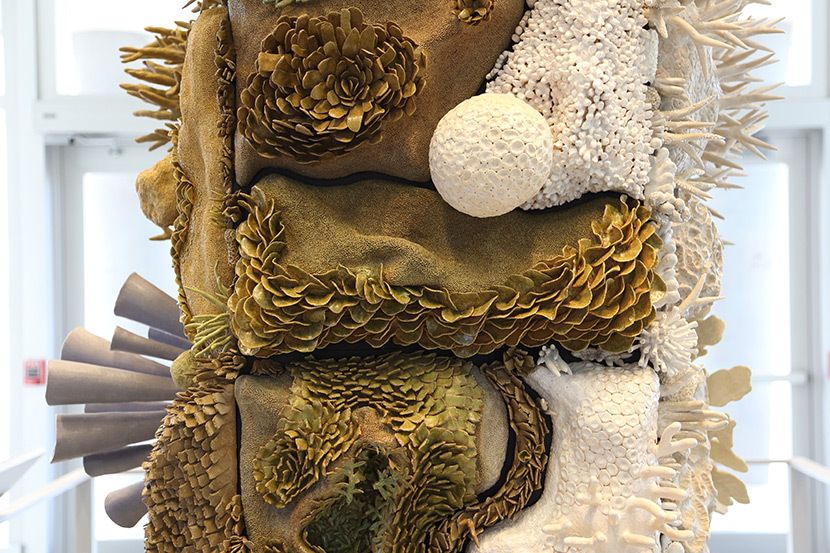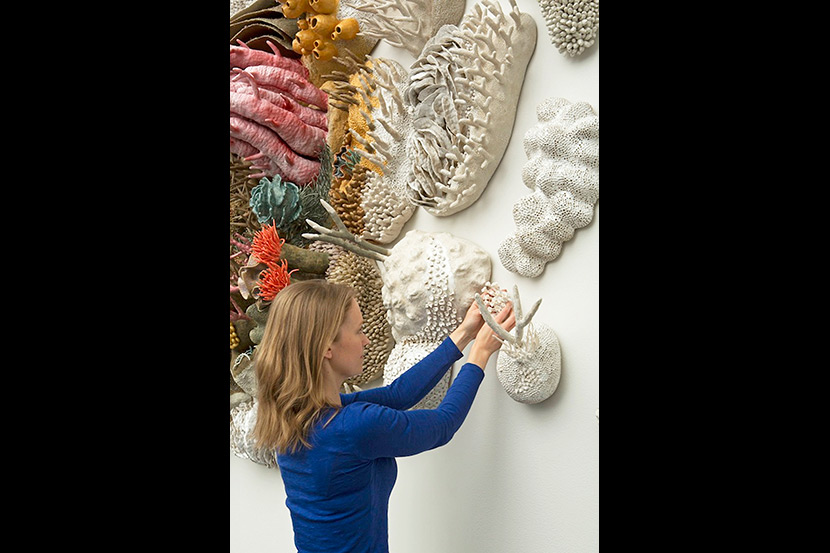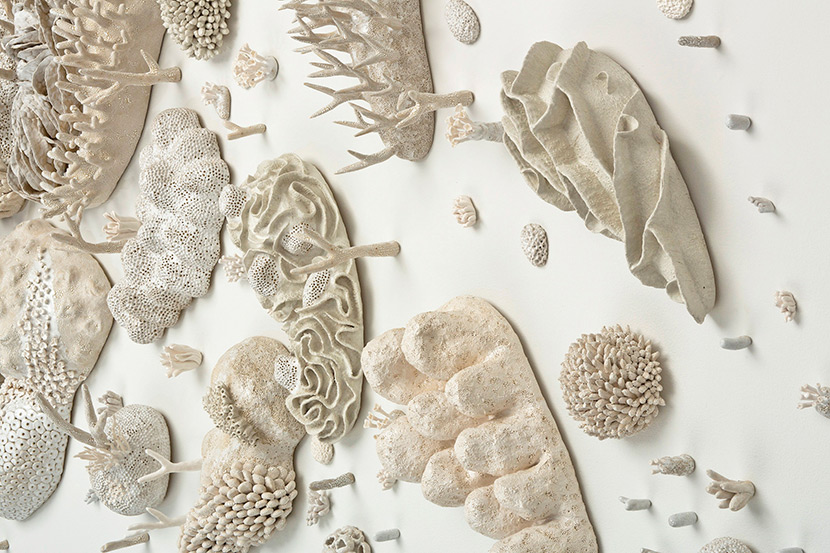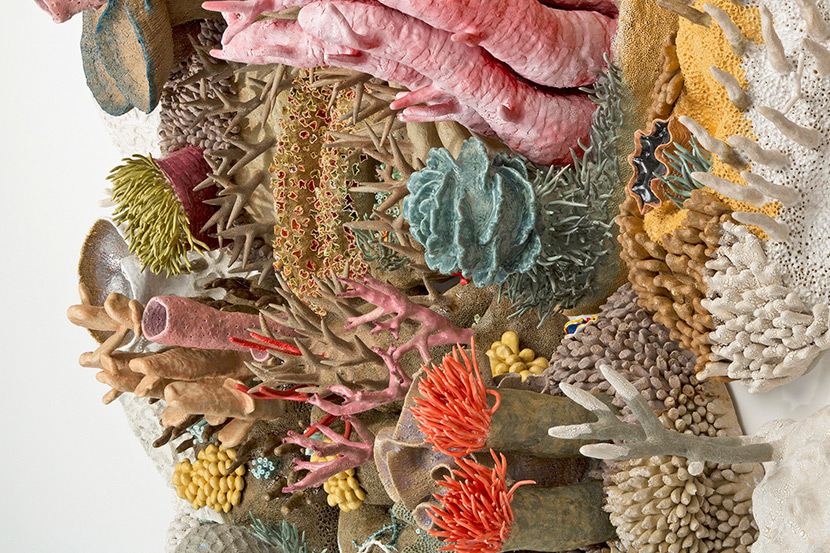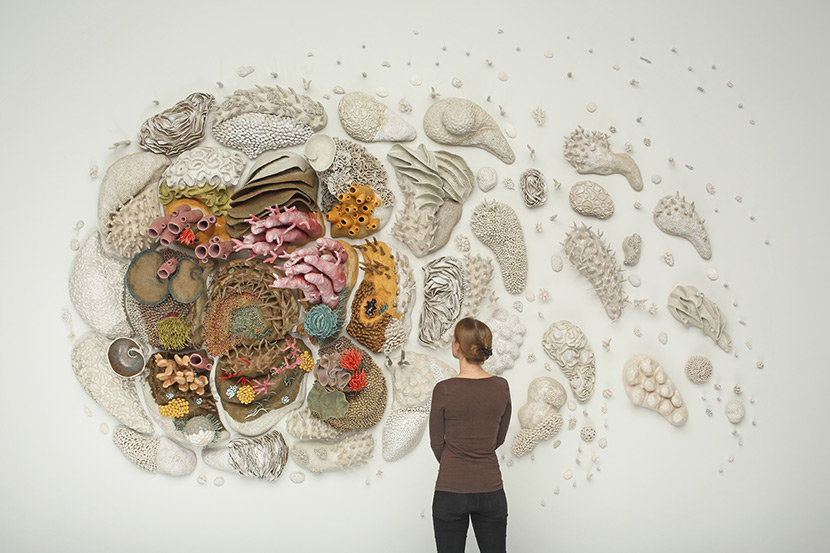 It's far from easy to build a coral reef; in nature it takes millions of coral polyps and sponges as well as other reef-building organisms decades to construct coral reefs and communities. Coral reefs are also very fragile; they can only thrive within a narrow-range of environmental conditions and any disturbance has a far-reaching knock-on effect for the many aquatic species that rely on the reef. Sadly, over the last four decades, as much as 80% of all coral in the Caribbean has disappeared.
Read more: Breakthrough project is successful in getting lab-grown Corals to Reproduce in the Wild
Artist Courtney Mattison has replicated the work of the millions of coral building organisms in a recent art project, aiming to raise awareness for coral conservation. Whilst studying conservation biology in grad school at Brown and moonlighting in ceramics at Rhode Island School of Design she managed to merge her two passions when her thesis project became the first sculpture in a series called Our Changing Seas. Mattison's ocean-inspired art series highlights the dangers facing reefs on a massive scale by building them on a smaller (but-still-impressive) scale. We're talking 15 by 11 feet and not much lighter than a Smart Car.
The latest piece in the series, called Our Changing Seas III, depicts a hurricane-spiral of bleached corals coalescing to a bright centre. While Our Changing Seas aims to raise awareness of the serious threat facing our world's corals, Mattison tries to stay on the cautiously optimistic-side. Speaking to Grist, she explained "I really hope I'm not building monuments to reefs, memorials of their demise. I would really like these to be celebrations of them—but time will tell."
If you like this rad ocean-inspired art work then check out Mattison' Etsy shop that sells sea-related art objects from her website. By buying a piece you would also be actively helping to protect corals and other marine life, since a portion of the profits go toward 350.org and Mission Blue.