As a European, it feels like only a long-haul flight will give you the opportunity to see a big mammal. Head south to the reserves of eastern or southern Africa and you can see the Big Five. Head west to Canada, to see bears and moose. East and you could see a tiger, Asian elephant or orangutan.
But recent trends mean that it may be easier to have a wildlife experience much closer to home. A 2013 report commissioned by Rewilding Europe showed that of 18 mammal species examined, 17 had increased in abundance since the 1960s. They urge very cautious optimism, because the recovery started from such a drastically low baseline. But numbers and ranges are increasing, which provides opportunity for the would-be wildlife watcher. We've found three of the best.
Top three
Wolf – Wolves have been spreading across Europe in the last few decades, paying little attention to political borders. In northern Spain, the range of the species doubled between 1970 and 2008. Many claim that the Sierra de la Culebra in the province of Zamora offers the best chance to see European wolves. This remote mountain range lies close to the north west corner of Portugal, and offers stunning scenery and an abundance of other wildlife. But, you will need a professional guide to stand any hope of finding wolves in this sparsely populated area.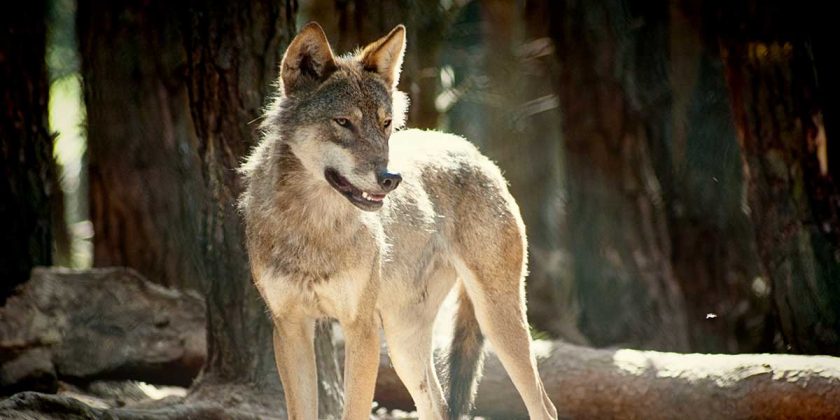 Bear – The number of European brown bears has doubled in the past 45 years to around 17000. The species has expanded its range massively in frozen northern Europe. So grab your cold weather gear and head to Eastern Finland. Organised summer trips allow you to spend a few days in the dense forest where nights spent in hides will give you a great opportunity to get up close with these impressive creatures.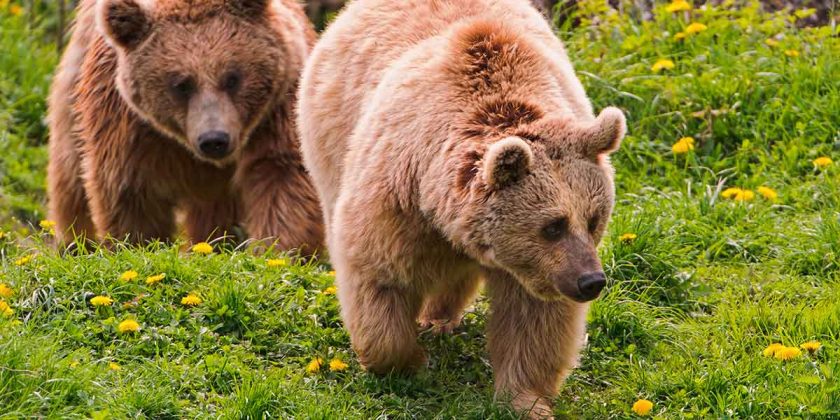 Bison – Vast herds of bison are one of the enduring images of the American prairie. But, we have just about managed to hang on to our very own species. From near extinction, we now have 3000 individuals spread out around eastern Europe. The best place to see theses hulking beasts is the Bialowieza National Park in Poland. This UNESCO World Heritage Site is often claimed to be Europe's last primeval forest, being 8000 years old. To see free-roaming individuals you will need a professional guide to take you to the strictly protected area. Failing that, a show reserve that contains individuals in fenced areas is readily accessible.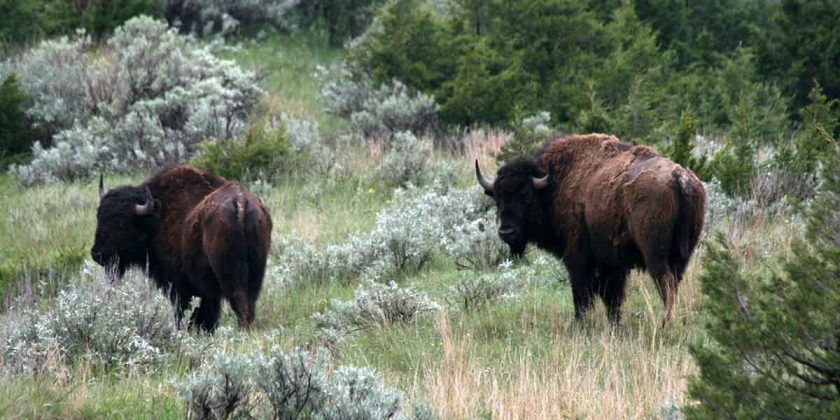 Not only do these tours offer unforgettable experiences. Putting your money into European eco-tourism translates the value of these animals into monetary terms. This may help to persuade policy-makers and business to help continue the recovery of these spectacular mammals.
Featured image: European Wolf. Photo: Louise Helen/Flickr