Plastics were initially created as a material used for medical devices and tools. However, somehow we have reached a point where we find plastic used to wrap, carry or package everything from furniture to produce and cosmetics. With its low cost and durability, plastic is often considered irreplaceable. But it's also easily disposable and that's bad.
Today, plastics have become a huge problem, destroying our soil and waterways with microplastics that have been found in our foods. So what is being done to minimise our plastic consumption? Through innovation and new business models and systems, society can lead the way to more environmentally friendly practices and reduce our plastic dependence. Here are seven ways companies are trying to use less single-use plastic.
How companies are trying to use less single-use plastic
Creating products made with compostable plastic
Many companies have chosen to create their products using compostable plastic, designed to break down and disintegrate into carbon dioxide, water and biomass. Furthermore, compostable plastic is not only reducing single-use plastic, but it doesn't leave behind any toxic materials either.
One example of compostable plastics is the smartphone case designed by Pela Case. Pela Case has taken significant steps to create the world's first compostable phone cases and even phone accessories like an AirPods cover. Of course, protecting phones from shattering reduces e-waste first and foremost, but they also wanted to ensure their cases wouldn't harm the soil and waterways with microplastics, too.
Keeping up with all these new innovations and navigating the world of online news can be difficult given the massive number of news publications vying for attention. Newstrail provides a high quality of journalism about interesting and topical news in a number of different categories to make this process easy.
Reusing plastic packaging
Reducing plastic packaging is one of the most critical steps a company can take to reduce single-use plastics. It's also one of the easiest and financially smart steps, too. The Ellen MacArthur Foundation found that switching 20% of plastic packaging weight with reusable opened up marketing strategies. Using less plastic is economical for companies, but it reaches a particular type of eco-friendly, loyal customer who prefers reusable systems.
The bring-your-own containers system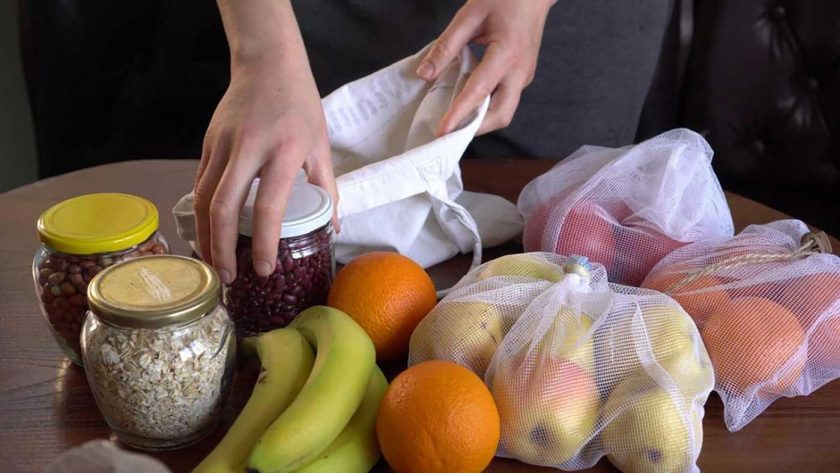 Some companies are implementing a system that asks the consumer to bring their own container. This BYO business model cuts down on single-use plastics by offering a refill and reusable system, using containers provided by the consumer or even the producer. This is often seen with bulk food retailers like BulkBarn, a Canadian-based company. Grocery stores like Whole Foods that offer bulk bins invite the consumer to bring in their own container instead of using a plastic bag to collect nuts, dried fruit, flours, sugars and more. It makes zero-waste shopping easier as a whole.
Offering reusable packaging via the milkman model
Back in the day, households would receive milk from a milkman who dropped off a few bottles at the doorstep while picking up the empties to be taken back to the dairy to be reused. While this type of delivery service isn't used for milk anymore, the 'milkman model' is still very much used today for other products. No longer a milk bottle, the empty container is picked up, washed, refilled and restocked for another delivery or customer. Essentially, it means the company still owns the packaging, reusing the single-use plastic over and over as long as its cycle will allow.
One great example of the modern milkman model is the use of to-go cups at coffee shops. Many urban coffee shops allow to-go cups that can be taken back to a number of collection points throughout the city. With a take-back model, it means consumers don't even have to remember to bring their own tumbler.
Offering compact concentrates
Another way companies are trying to use less single-use plastic is by offering more compact, concentrated formulas. In addition, instead of shipping an entire beverage or cleaning solution (that is made of mostly water) in a larger plastic container, they have found ways to remove the water, cutting back on not only packaging waste, but the carbon footprint caused by transportation.
Creating local connections
Shopping locally, instead of items being packaged and shipped in protective plastic casings, is another angle some companies are taking advantage of. By connecting the producer and consumer, it reduces the need for single-use plastics in transport and packaging. In addition, supporting local farmers and buying produce through eCommerce platforms or at a farmers market not only provides fresh, more affordable food, but it requires fewer miles and fuel consumption to reach the consumer.
Buying locally isn't just about food either. You can purchase locally made furniture or buy used vintage pieces at a secondhand shop, eliminating the mass-produced, fast furniture or home decor.
DIY-based solutions and business models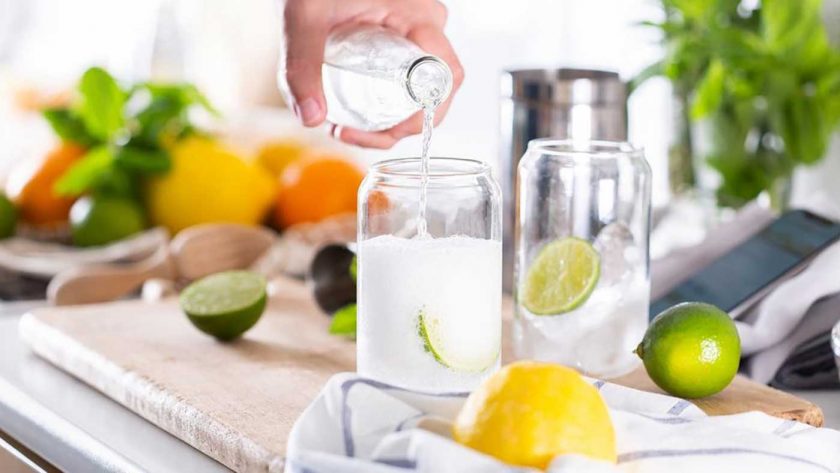 By pitching their product as a fun DIY homemade product, some companies are able to reduce single-use plastic. One such company is Soda Stream, which allows consumers to make seltzer and soda right at home without buying pre-packaged drinks in single-use plastic bottles.
Another excellent example of the at-home DIY solution is with beauty products. With greenwashed labels and harmful ingredients abounding, many consumers prefer making and customising their own soaps, shampoos and even cosmetics through classes and online tutorials. And because of this, single-use plastics used to wrap or bottle these products are removed from the equation.
Support companies that are reducing plastic dependence
Ultimately, the more the consumer demands these more environmentally sound systems and products, the more companies will rethink how to use less or eliminate single-use plastics. As the consumer, it's up to you to reach for those kinds of products and support more eco-friendly companies striving to do better for the earth. Being loyal to brands and services that use more sustainable methods can reduce your carbon footprint, too.
This post is brought to you by Pela Case. Featured image: photka/Shutterstock