With all the pressure that nature has been and continues to be put under by the modern world, it always manages to fight back and its resilience never ceases to amaze me. Reading a recent post by Upworthy, created in association with The Wilderness Society, I was astounded to find out that there are whales currently roaming this planet, that were alive before the famous novel 'Moby Dick' was published back in 1851. This makes them an incredible 164-years-old minimum—WOW!
In case you're not familiar with the story line of Moby Dick, here's the gist: Moby Dick is a huge albino sperm whale. There's this ship captian, Captain Ahab, who really hates the whale, and he goes crazy in his quest to hunt and kill it. In the end, it's a story with a strong moral undertone…or something like that I guess.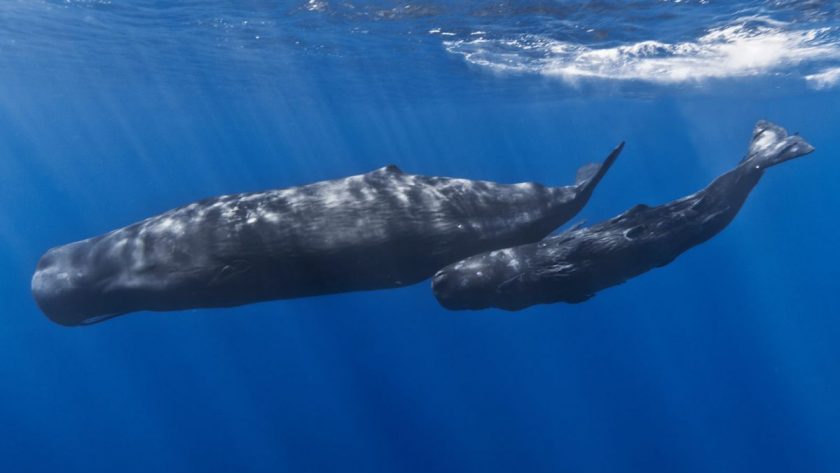 The book details every aspect of the whaling trade, which can make the reading a bit dry in parts. That being said, it gives an in-depth insight into what was, at the time, a ubiquitous way of life. It's a sad fact that humans used to hunt more than 50,000 whales each year for their oil (seriously—it went into everything), meat and baleen (that's the filter-feeder system inside the mouths of baleen whales.) Thankfully however, in 1946, the International Whaling Commission stepped in to ban whaling in an effort to protect the handful of these majestic creatures left on the planet at the time. Even then, commercial whaling was still legal in some parts of the world until as recently as 1986.
Looking at these majestic ocean giants, it's hard to imagine them under threat. Check out this awesome GoPro footage of a humpback whale breach:
After reading the last few paragraphs you might think that the situation is pretty bleak. Well, by some astonishing feat of nature, some whales managed to survive the extensive whaling, even after being harpooned themselves. More incredible still, is that some of these survivors have been found to be older than the 'Moby Dick' novel and are still alive and cruising the ocean today!
It's testament to the impressive adaptability and toughness of these whales that, even after being harpooned and getting a fragment snapped-off and lodged in their blubber, they are able to survive, live and breed successfully for over one hundred years.
Ironically it's partly due to the harpoon fragments, these whales have been carrying around with them, that researchers were able to age the whales. In collaboration with traditional Inupiat whalers (who are still allowed to sustainably hunt for survival), scientists used amino acids in the eyes of whales and harpoon fragments lodged in their carcasses to determine the age of these enormous animals.
The study found at least three bowhead whales who were living prior to 1850!
The discovery has particularly settled the doubts of Craig George, a biologist with the North Slope Borough Department of Wildlife Management in Barrow, Alaska, who first mooted the idea that these whales could be more than 200 years old. "We were a little frightened when we first published that," George told Nature. But this latest finding, he says, adds to a collection of evidence that these whales can rack up 150 years or so. "I think it's time to believe it," he says.
In one case, Nature explains "The century-old harpoon fragment was found in May by an Eskimo whaling crew, which harvest the bowhead under a subsistence quota system monitored by the International Whaling Commission (IWC). The metal projectile can be traced back to an 1879 patent and a narrow window of time in which it was likely to have been fired, indicating that this whale was between 115-130 years old when it died."
It's sad, that after so many years, these whales were finally hunted today. On the other hand, if they weren't hunted, we wouldn't have discovered their age in the first place; ironically—perhaps more people will now be inspired to protect whales. Many would argue that whaling of any kind, even by traditional Inupiat communities, should be banned. Whether or not you agree with Inupiat whalers or not though, at least it's now controlled and sustainable—giving the whale population a better chance to thrive.
Still, let's focus on the positive news and conclude that there must be more 150-year-old whales roaming the seas. This is even more remarkable when considering that the entire species was dwindling near extinction not too long ago. Due to whaling, between the 18th and 20th centuries, most whale populations were reduced to 10% or less, meaning that most whales alive today are aged between 20 and 70 years old.
It's credit to conservation efforts that sperm whales are now considered one of the most populous species of massive marine mammals. Bowheads, on the other hand, are still in trouble, making the remaining 'ancient' whales even more precious. On a positive note, there has been a 20% increase in the bowhead population since the mid-1980s.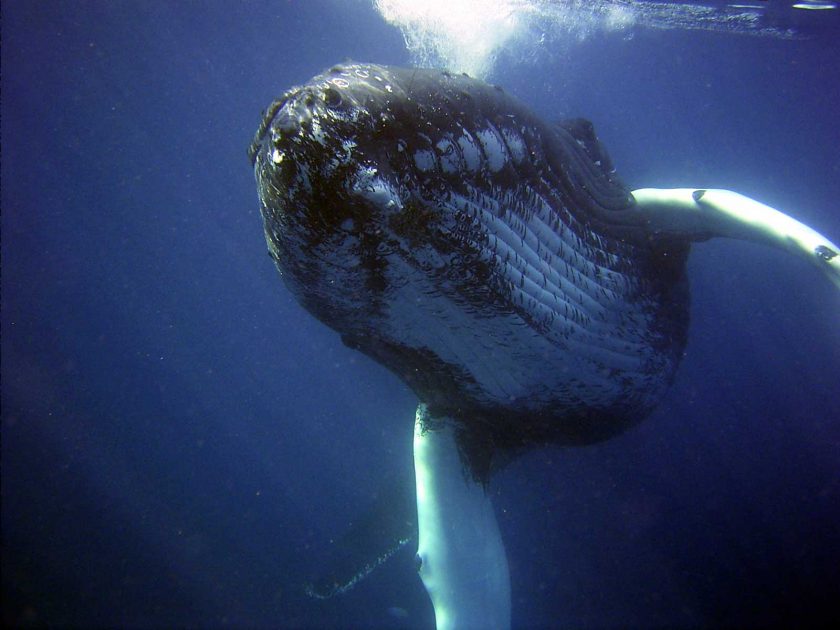 Clearly there's more work to do; oil exploration and other destructive industries continue to pose a huge threat to nature. 'Big Oil' companies now employ new, supposedly-safer, technologies (such as sonic-blasting). However, these technologies are still thought to cause damage to the health of whales as individuals and as a species—it's never been more important to ensure the protection of our planet's ocean giants.
So if you want to see another whale make it to their 164th birthday, you can sign this petition to protect the waters from 'Big Oil' and other industrial threats.
Featured Photo: Michael Dawes/Flickr
Via: Upworthy