Seeing bears in the wild is one of the reasons people venture to Yosemite National Park every year. It's important to respect these magnificent wild animals and keep your distance—it wasn't that long ago that the Forest Service had to warn visitors to stop taking selfies with bears—but hiker Chas Davis' recent encounter turned out to be scarier for the bear than for him.
As he filtered water in Falls Creek, Davis noticed an adolescent-sized black bear struggling against the swift current as it tried to cross to the other side. He captured the moment from a nearby bridge not far from Vernon Lake (see above).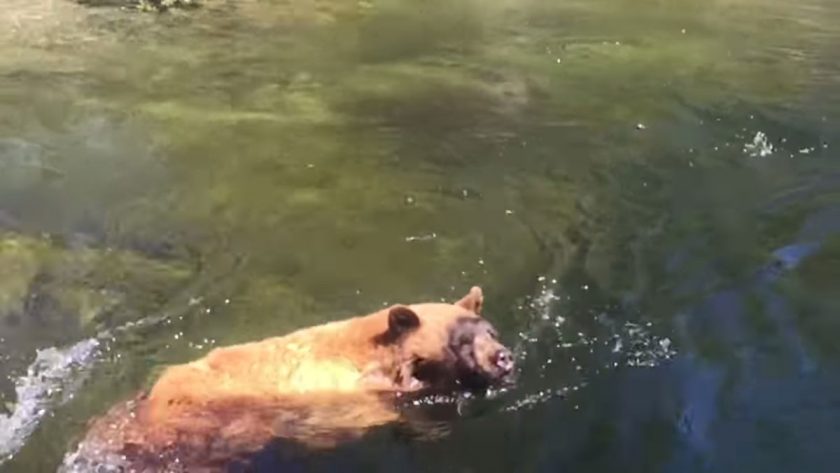 Having crossed the same creek the night before, Davis revealed to ViralHog that he was aware of how cold and strong the current was:
I of course assume the bear is fully aware of this too and knows what it is doing; [it's] why I start laughing when I initially realize it's fighting hard against the current. Obviously my amusement turns to nervous laughter as it starts getting drug toward me—still assuming it's going to be strong enough to pull itself out but feeling better about my own shortcomings in the stream.
Davis and his companions then watched as the bear was sucked over the waterfall and tumbled down the whitewater rapids below. He stopped recording, "fearing the worst and feeling really guilty over laughing."
Thankfully, the bear was not injured. In the video description, Davis explained that the group later observed the bear getting out of the water downstream and said that it appeared to be OK.