A bearded vulture, one of the largest wild birds ever seen in the UK, has been spotted roosting in the Peak District National Park. It's only the second time the endangered species has been seen in the wild in the UK.
Local birder Dan Martin filmed the encounter and uploaded the footage to Twitter.
Tim Birch, from Derbyshire Wildlife Trust, said that the bird is about two years old and has flown over to the UK from the Alps, where the species is being reintroduced.
"It's incredibly rare and so impressive," he said. "It's without a doubt one of the biggest birds ever seen in the wild here."
The only other time a bearded vulture has ever been seen in the UK was back in 2016, around Dartmoor.
Understandably, birdwatchers flocked to the Peak District moors to catch a glimpse and a photograph of the rare raptor.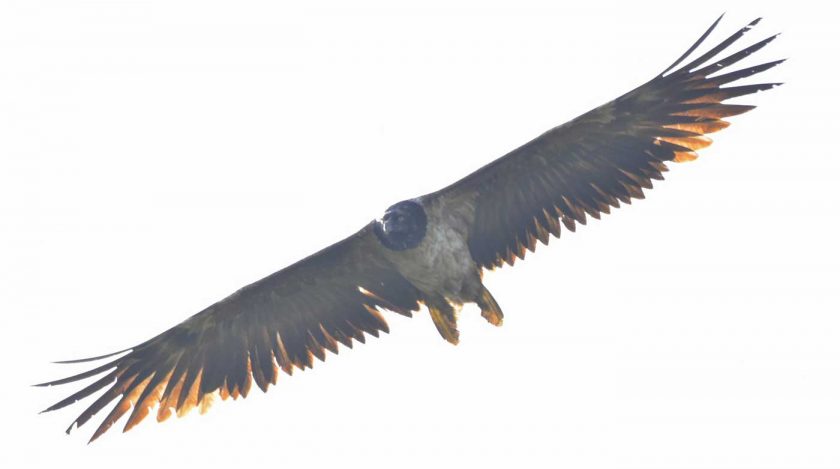 A full-grown bearded vulture—also known as a lammergeier—boasts an almost 3m wingspan, making it larger than a golden eagle. Despite it's size though, it is not a danger to farm animals; instead, it prefers to scavenge on bones.
Indy Kiemel Greene, who photographed the bird, said that the sighting "was absolutely unforgettable!"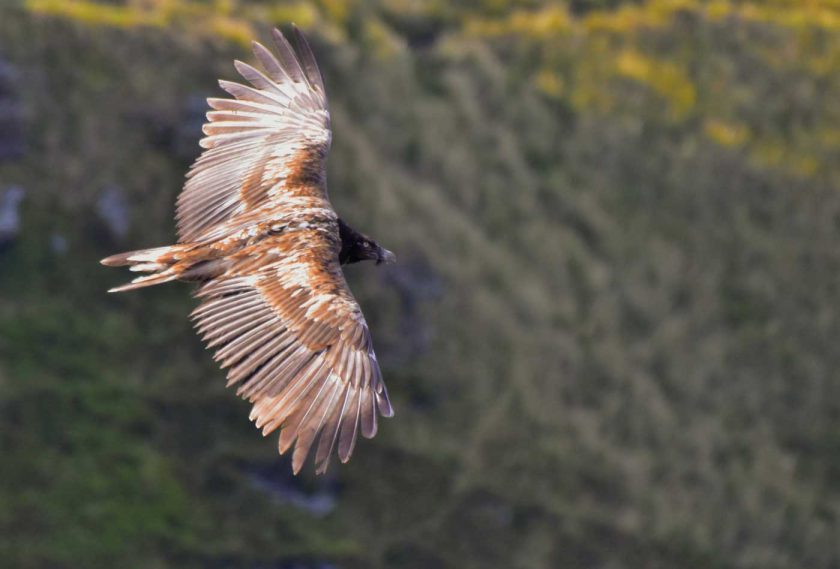 The 15-year-old said he woke up at 02:00 am on Sunday morning to be driven for an hour-and-a-half and then he hiked for another 90 minutes to get to the roost site.
"There were about 100 people watching it and we were all so pleased," he said. "When I saw it I almost dropped my camera.
"We watched it for five hours and it was so chill. It was definitely worth it."
Featured image: Indy Kiemel Greene