Dave Cornthwaite is an English adventurer with a few world records under his belt and a terrible fear of motors. He's also an author and motivational speaker on a mission to get more people saying yes to new experiences. We spoke to him to find out about his inspirational journey:
1. How did you first get into adventure?
I had a totally addictive Playstation habit in my early twenties. Woke up in the morning on my 25th birthday and I looked at my cat who was asking me for breakfast, and just realised that she was going to have a much better day than I was. Then I thought "that's ridiculous" and realised there was no way I can just carry on going into work doing something that I'm not very good at, or that I don't really enjoy, for the rest of my life — it just didn't really make sense. So ever since then I've had a mission to make my life better than my cat's.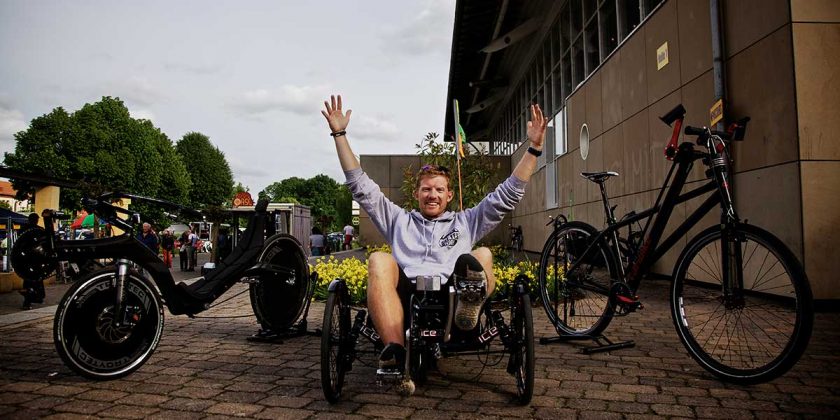 I started doing new things, I started saying yes more and eventually I found myself a skateboard. Two weeks after stepping onto that I quit my job and decided that I was going to try and get the world distance record on a skateboard. I went from John o'Groats to Land's End and then crossed Australia—almost 4,000 miles—and after that I got a book deal and I've never really looked back!
2. Tell us about Expedition1000. Why did you set yourself this particular challenge?
The project that gave me some identity in this strange world of adventure, Expedition1000, is ongoing. The idea is to do 25 different journeys of 1000 miles or more, each using a different form of non motorised transport. I've currently completed 12 of those. It's a lifetime project, not a career driven thing. More and more of these trips have become a break from the rest of my world, rather than a driving force for my 'career'. It's a pretty good way to be, and I don't think I'll ever change much. I plan a journey in a month. Everything is pretty organic, that way I only end up doing things because I really want to.
The wonderful thing is that I've completed 12 journeys of Expedition1000 so far, and I'm not even halfway through. It's a mammoth!
3. What's been your most memorable adventure so far? And why?
Of course, any 1000 mile trip is riddled with memories so I can't say what my most memorable is, each one is important for its own reasons. Skateboarding across Australia was my first big trip, a first world record, my first introduction to a proper endurance adventure.
Paddle boarding the Mississippi river was an incredible experience. Three months of growing and learning the water and meeting so many different people. And I really enjoyed pedal kayaking across Scandinavia, anything on water makes me feel at home.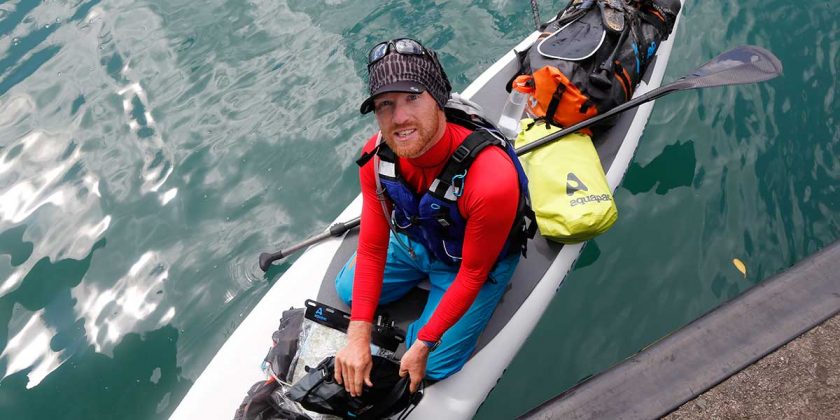 4. What would you say to inspire people to try outdoor pursuits?
We're not meant to be cooped up indoors, we're wild animals. If you need to be inspired to get outside there's probably something wrong with you. More importantly, if you're letting excuses and other people or fears get in the way of taking on an adventure, stop it!
Stop talking, stop wondering, just go and do something worthwhile and memorable with your time. We're not here to sit around at a computer for 8 decades! If it's really something you want to do nothing will get in the way, and if you want some support drop into www.sayyesmore.com and join the YesTribe group on Facebook, then come along to some events. When you're surrounded by positive, supportive people, endless magic begins to happen. You have NO idea what you're capable of, and you'll never know unless you try. So get moving!
5. What do you hope to achieve with Say Yes More?
For 10 years SayYesMore was a personal motto to make sure I didn't just waste away. Every time we do something new we grow and develop and learn new skills, or even learn that we don't need or want to do that thing again. I want to get to the last day of my life and know that I reached my potential because I couldn't have spent my time better. So 'Say Yes More' is kind of about making the most of life, making it count, not letting opportunities pass us by — and not just living for decades just doing work because it pays — but getting out there and working out how we can be the best possible versions of ourselves.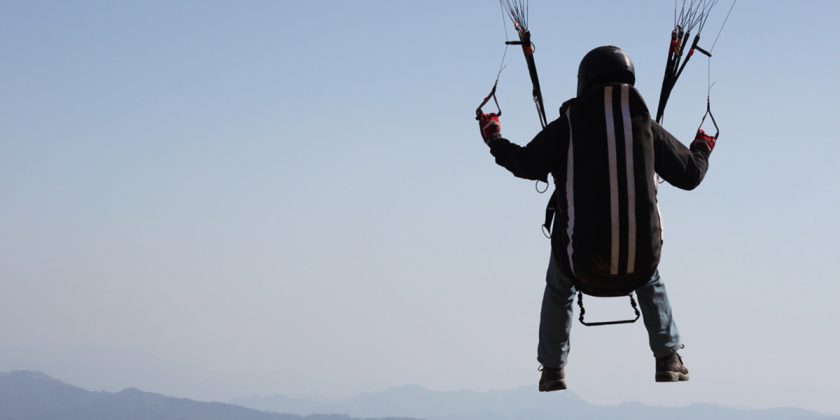 In 2015 I had a project to try to turn my Facebook audience into real friends — so turning social media into a proper social connection. So I invited people camping. I told them to meet me under the clock at Liverpool Street station, and I said "we'll go camping and you'll be back in time for the next morning. You might be a bit smelly but you'll have had a good night under the stars and have met some new friends". 19 people turned up for that first camp-out and then the next week 25 people and then on and on. We had hundreds throughout the summer, and that community of people we called the YesTribe. They were the type of people that if you went to them and said, "Hey, I'm sick of my job, I want to quit and cycle around the world or set up a charity"—just something that's a little out of the box—they'd say "that's awesome! I'll help you". Suddenly things just started to happen because people were supported by folk with a positive mind-set.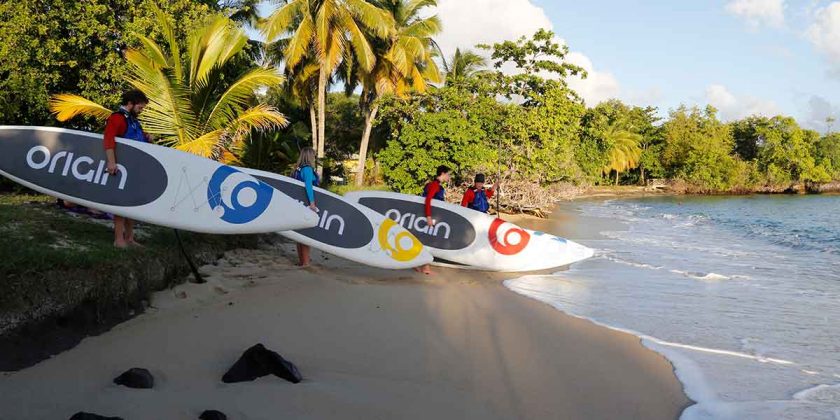 We had a festival called Yestival at the end of summer in 2015—just to celebrate this growing community—and that went down a storm. 200 people came so it was just a little festival but in the following year those 200 people collectively went out and raised three quarters of a million pounds for charity and travelled over 100,000 miles under their own steam. Each one of them sent out their own ripples and formed their own communities—now we've got over 3,000 people in the YesTribe and it's growing fast. In October we had our second Yestival with 400 people. I think everybody wants to feel that they can enjoy life—that they wake up on a Monday morning and are actually excited to get out of bed—and, in all of these adventures, spend time with good people and spend more time outside. It's amazing what can happen.
6. What's your plan for 2017?
I'm working on a new book, will organise another Yestival in October, am leading group adventures in Iceland and on the Mississippi, will tick off at least one more 1000 mile journey and also, rest a bit. It's been a pretty busy ten years!