As the largest glacier in the Alps, and a UNESCO World Heritage Site, the impressive Aletsch Glacier attracts thousands of visitors each year to this southern region of Switzerland. Many alpine sports have been popular in this area for decades, from skiing to mountaineering. Recently, however, Swiss mountain-guide Claude-Alain Gailland, and mountaineering expert Gilles Janin, have taken it upon themselves to explore the infamous glacier by hydrospeeding down a 7-mile stretch of its melt-water.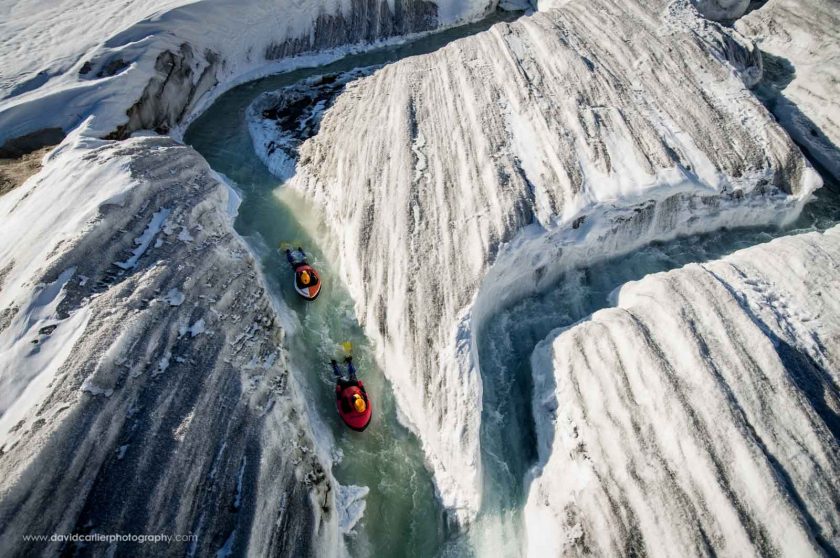 Hydrospeeding is a relatively new form of extreme sport, which involves gliding, head-first, down through glacial melt-waters. Unsurprisingly, this can be an extremely dangerous activity. The two biggest risks glacial hydrospeeders face, come when the water they are rushing down reaches deep crevasses, and when the glacial lakes, which feed the run off, overflow in the midday heat, causing flash floods which can bring large chunks of ice and debris down into their path. Despite these dangers, with summer approaching, more and more people will undoubtedly be taking up hydrospeeding as a new glacial summertime hobby.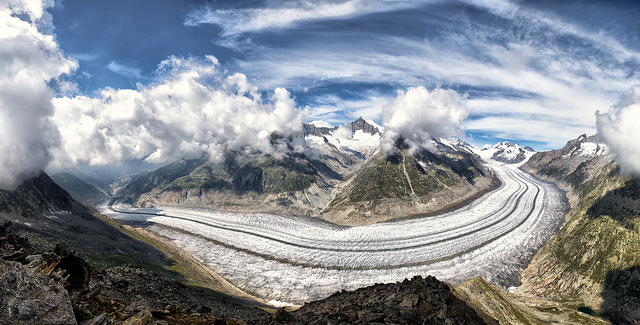 Gailland and Janin are two of only a handful of people who are qualified to undertake this activity on the Aletsch Glacier, leading photographer David Carlier to spend five hours trudging over difficult, icy terrain, in order to capture stunning and unique photos of the two daredevils in action.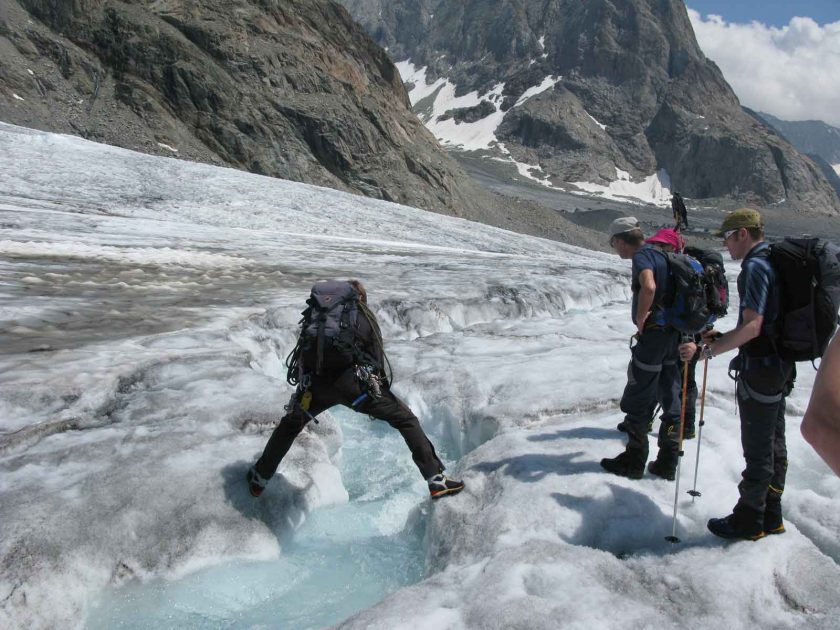 Carlier said of the experience, that "this is a very unusual activity – most wouldn't dare to hydrospeed on a course like this, certainly not on a major glacier like this one." For professionals Gailland and Janin, however, racing through these treacherous, icy waters, is like being at "a wet and wild amusement park sliding on huge toboggans." Perhaps for the inexperienced, therefore, it might be wise to simply admire these men in their 'amusement park' from afar.
Featured image: Courtesy of David Carlier Photography.