Claudio Caluori is no stranger to danger. Originally from Switzerland, Caluori became a professional downhill mountain biker and took on some of the fiercest tracks around the world from 1998 to 2012.
He then went onto set up his own company Velosolutions, to build pump parks and downhill trails to make riding more accessible to the future generation.
Skating
Alongside biking, Caluori is pretty snazzy on ice skates. Although never becoming professional, he's certainly not afraid to take on the pros in this incredibly risky sport. And, that's exactly what he just did at Red Bull's Crashed Ice Marseille track on 13 January.
Ice Cross Downhill is the world's fastest sport on skates. It consists of fearless skaters zipping down obstacle-filled tracks four-at-a-time at speeds of up to 80 km/h.
While Caluori didn't compete, in this video he took on pro Reed Whiting (US) in a friendly race down the Crashed Ice track.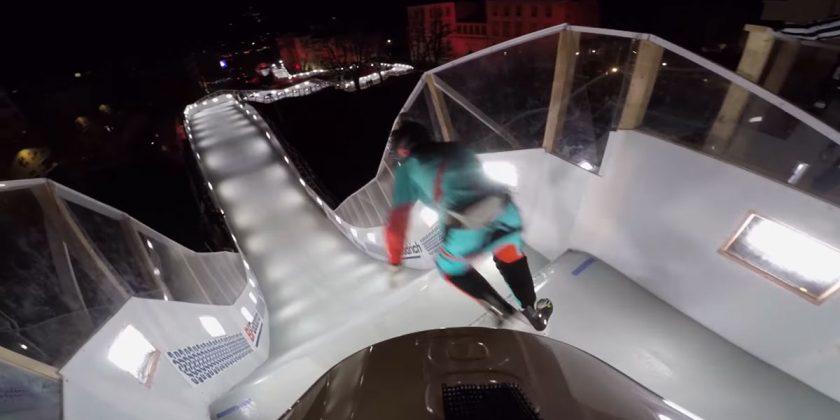 Crashed Ice Marseille
While Caluori certainly wowed the crowds, most had congregated to see the final of the Crashed Ice Marseille which took place on 14 January. In one of the most thrilling finals ever, American Cameron Naasz was crowned the winner after a flawless high-speed run down the track.