A first of its kind: a team of students, from the Delft University of Technology in the Netherlands, have created a 3D printed bicycle. Using a combination of manufacturing techniques; advanced robotics, 3D printing, and welding, the team have created a steel bike which reportedly can withstand tougher terrain than a traditional steel frame. They've called it the Arc Bicycle (presumably due to the structural appearance of the bike frame).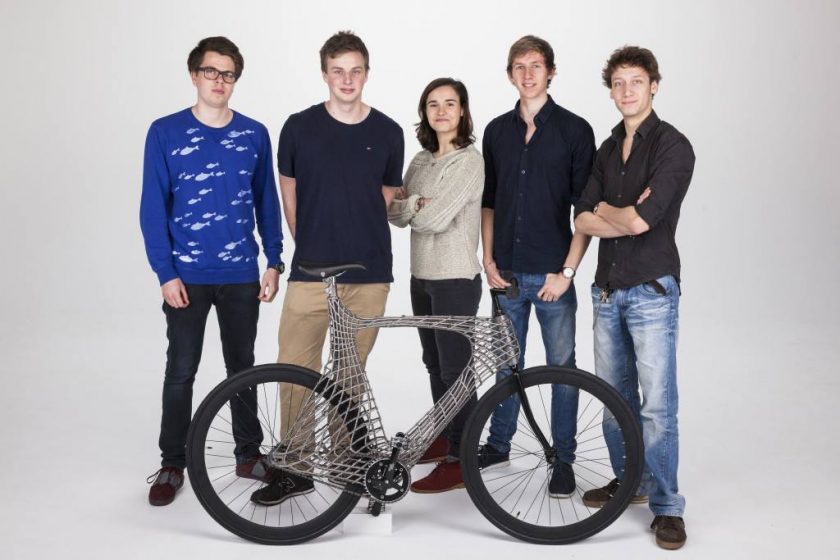 In order to fulfil their project, the team worked alongside MX3D, the Amsterdam-based company that created the Mataerial 3D Printer in 2013. Unlike traditional 3D printers, the Mataerial Printer is able to discharge resin from any angle onto any surface due to its flexible, robotic arm. This means it is able to '3D Print' onto vertical and horizontal surfaces. Similarly the printer is able to construct more complicated structures and produces thick worm-like columns of resin that jut from the surface outward, into mid-air, without any support structures.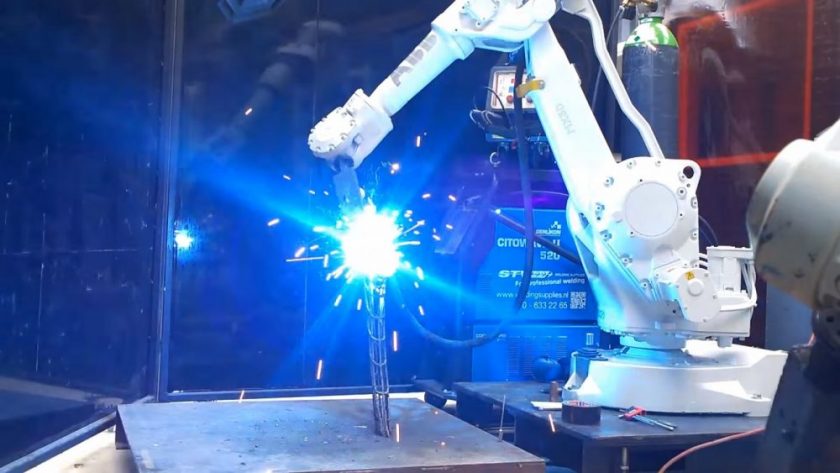 To create the Arc Bicycle, the design for the structure was inputted into the printer's software, giving the printer the necessary commands it needed to materialize the design. Instead of resin, the printer was set up with molten metal which was ejected through the robotic arm as it drew out the structure. This movement of the arm resulted in long, worm-like columns that took only seconds to harden. The speed at which the molten metal cools eliminated the need for support structures. Once the frame cooled, the parts were then welded together.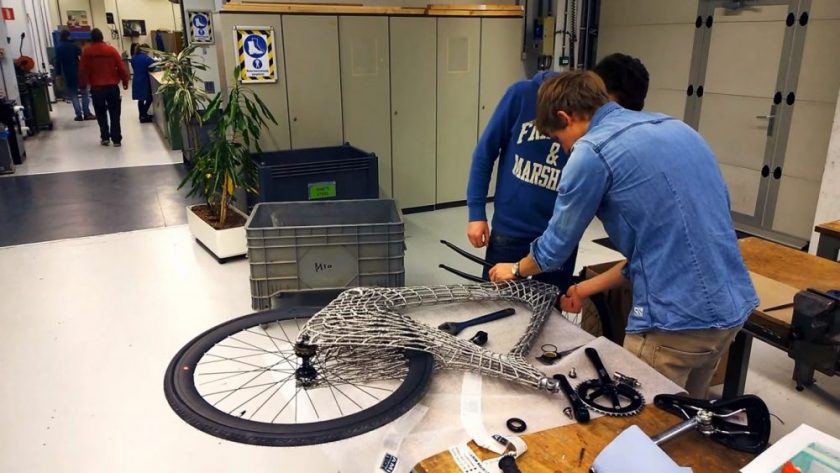 This latest development is not only an advancement in the 3D manufacturing world, but also the bike sector—where fully functional, customisable bikes could be produced quickly and efficiently. When questioned about the project, student Stef de Groot revealed, "It was important for us to design a functional object that people use every day. Being students in the Netherlands, a bicycle naturally came to mind. A bicycle frame is a good test for the technology because of the complex forces involved."
Whilst this project showcased the capabilities of the Mataerial 3D Printer, MX3D aren't limiting themselves to bikes. They are already in the process of building a pedestrian bridge, and are seeking future applications. We can certainly see a lot of potential in this type of technology. Not only could it be used to produce numerous piece of equipment in the sporting world, but also create structural supports for those affected in flooded regions or perhaps even shelters. We'll keep an eye out for these developments.
Via: 3D Print
For all things bike keep pedalling to ADAPT Network