Artist Stephen Lund, started 2015 by hoping on his bike and going for a ride. This wasn't to kickstart a fitness new year's resolution however. Before dawn on January 1, 2015, he snuck out of his house and 'painted' a New Year's message on the streets of Victoria, Canada, with his bike! This painting wasn't physically painted though—instead of a brush on canvas, Lund rode his bike around town and tracked his journey using a GPS. The combination of a carefully planned cycling route and GPS software, allowed him to create an unconventional work of art. After the ride, he viewed the traced path and a location-based drawing was revealed.
To create the cool GPS sketches, Lund uses the Strava app, which works with devices like Garmin and Fitbit and allows you to analyse, quantify, and share your cycling and running performance with other users. After Lund's inaugural ride, he displayed his handiwork with members of his online cycling club. Their enthusiastic response encouraged Lund to keep at this cycle-based art form. "I decided to embrace Strava artwork as a way both to spend some of my free time and recharge my creative batteries," he writes on his website.
Over the course of 2015, Lund created a myriad of playful GPS doodles. From Star Wars to animals to machine equipment, the red lines formed colourful characters and detailed drawings you'd never expect from this newfound medium. In addition to careful planning, the impressive works represent a lot of time spent on his bike—Lund figures he rode over 3,000 miles to construct these elaborate drawings. Lund has archived all of his works on his blog, but stopped the project at the end of the year.
Check out some of the incredible cycle-art routes below: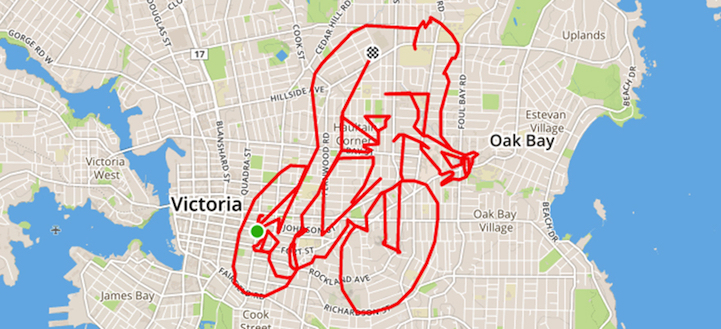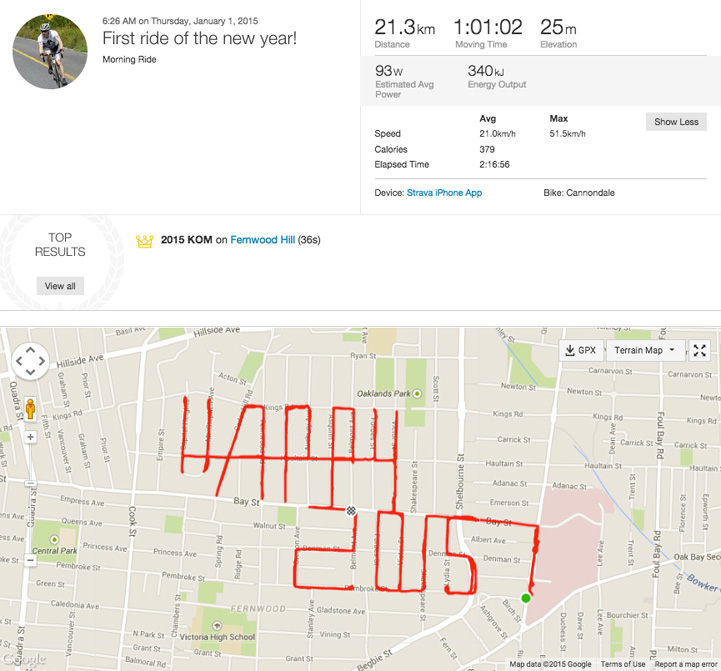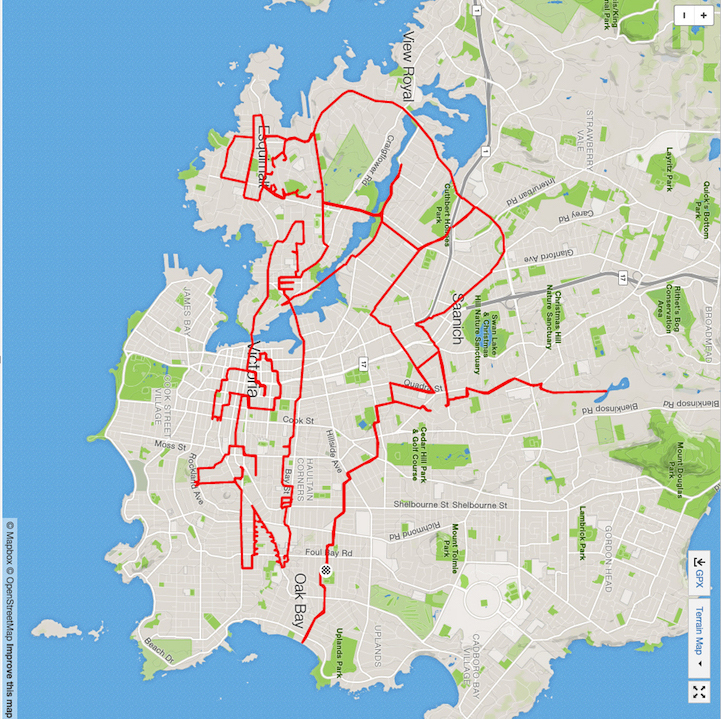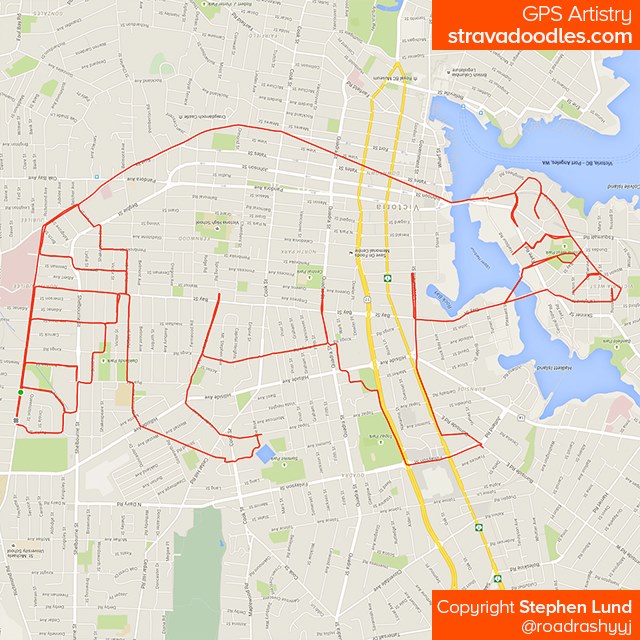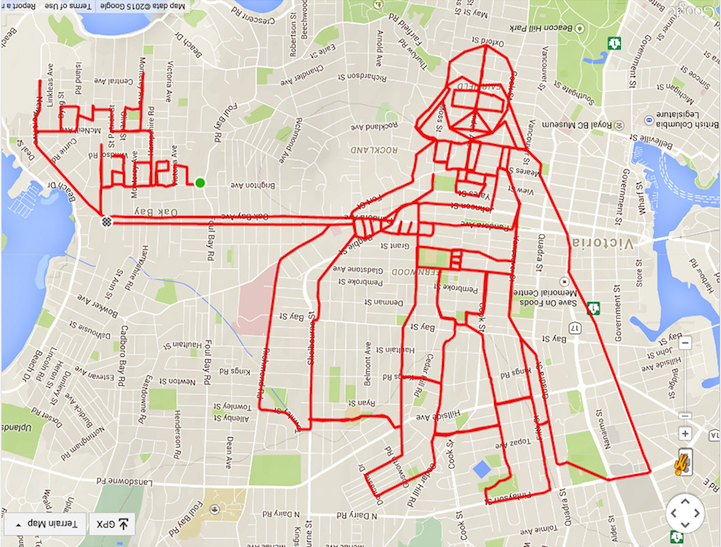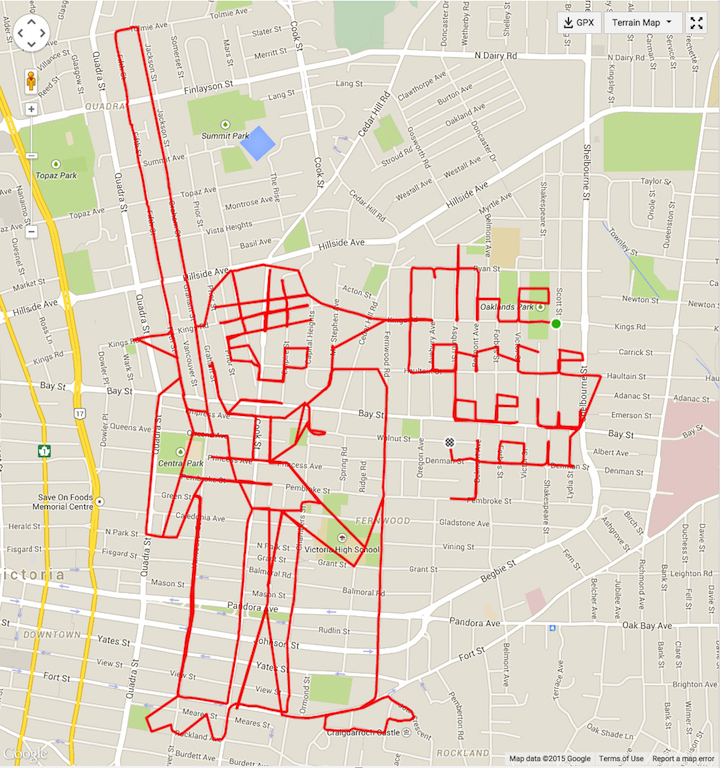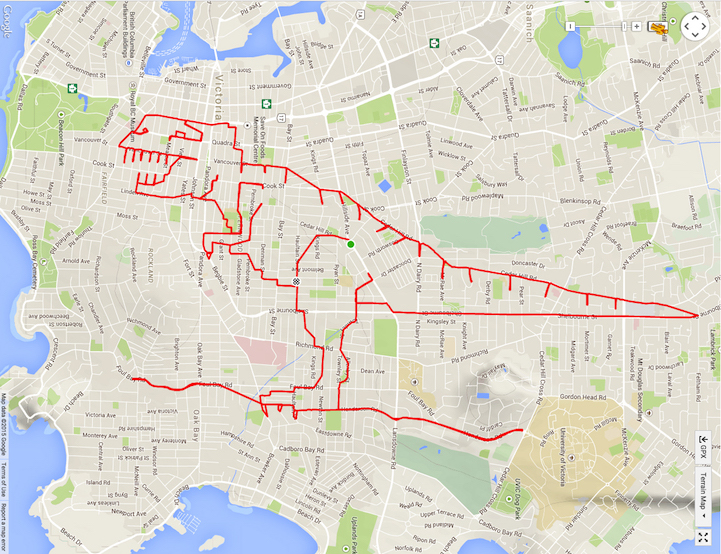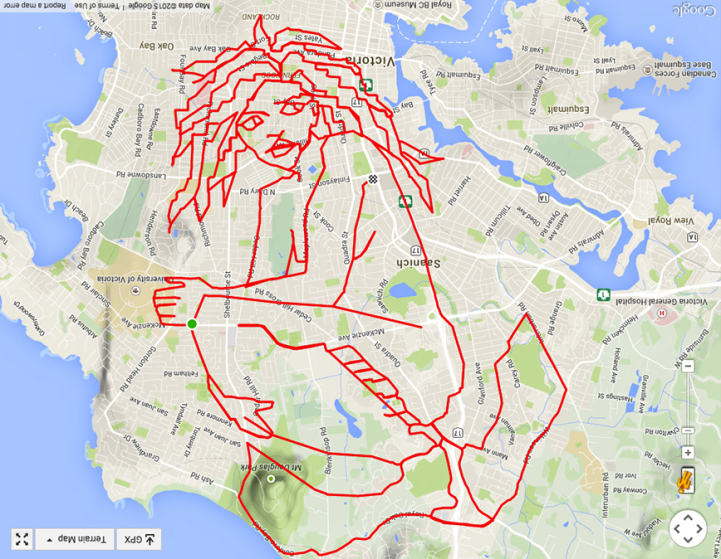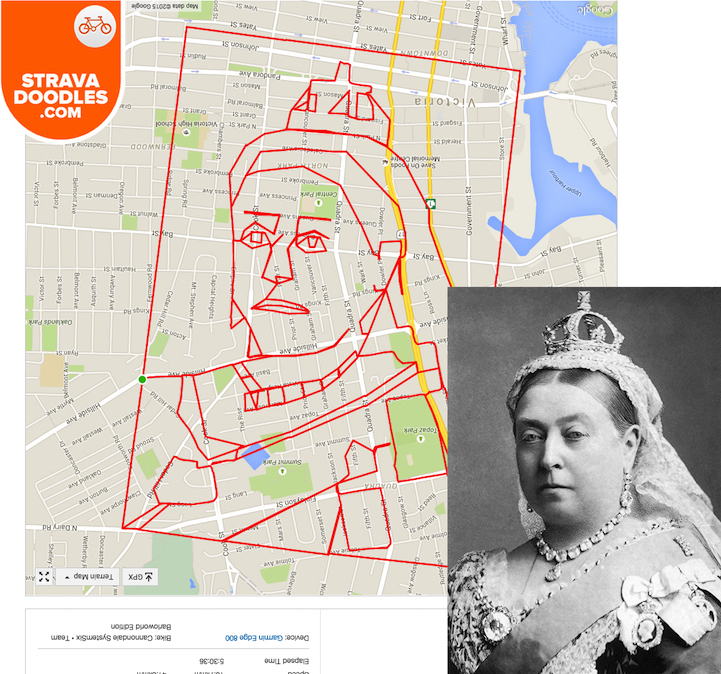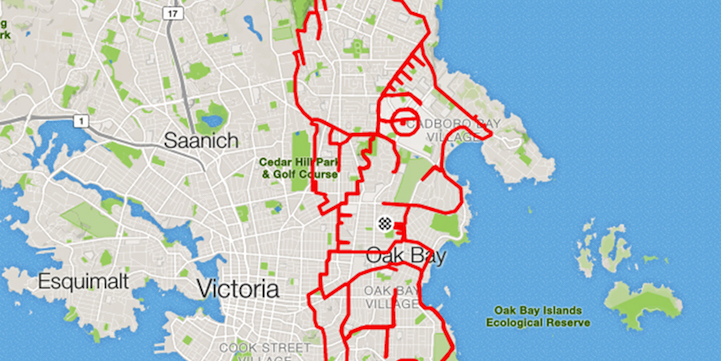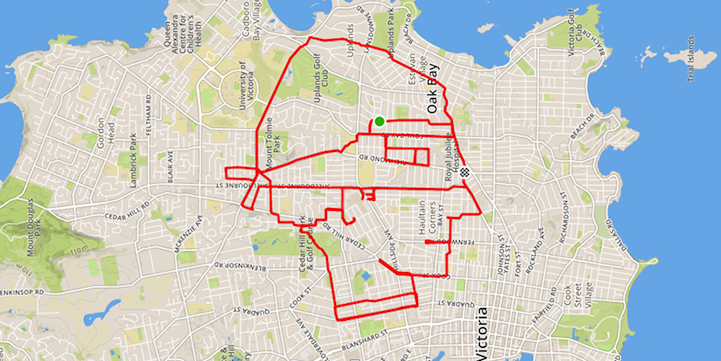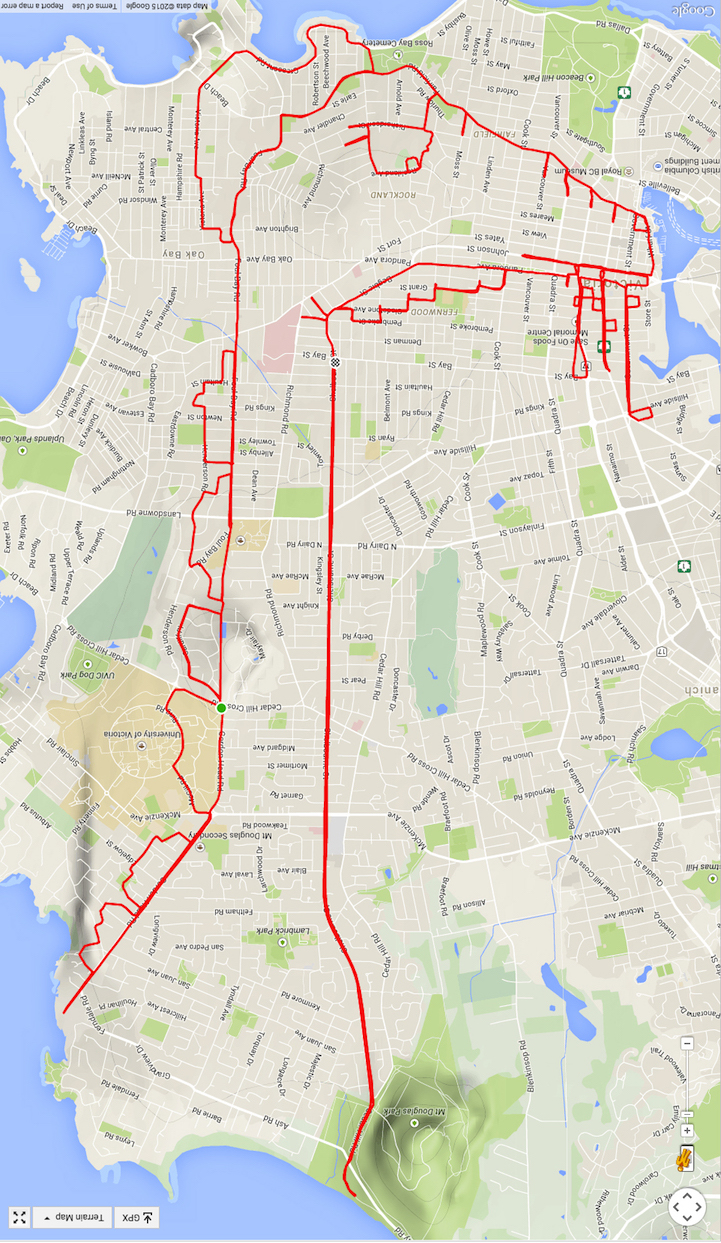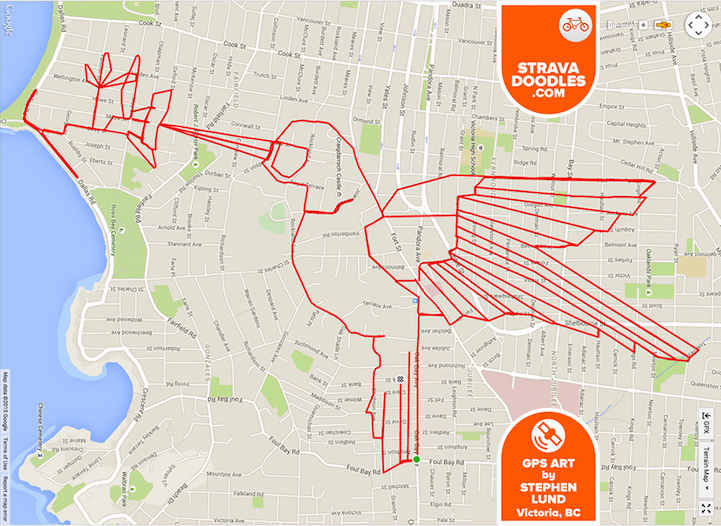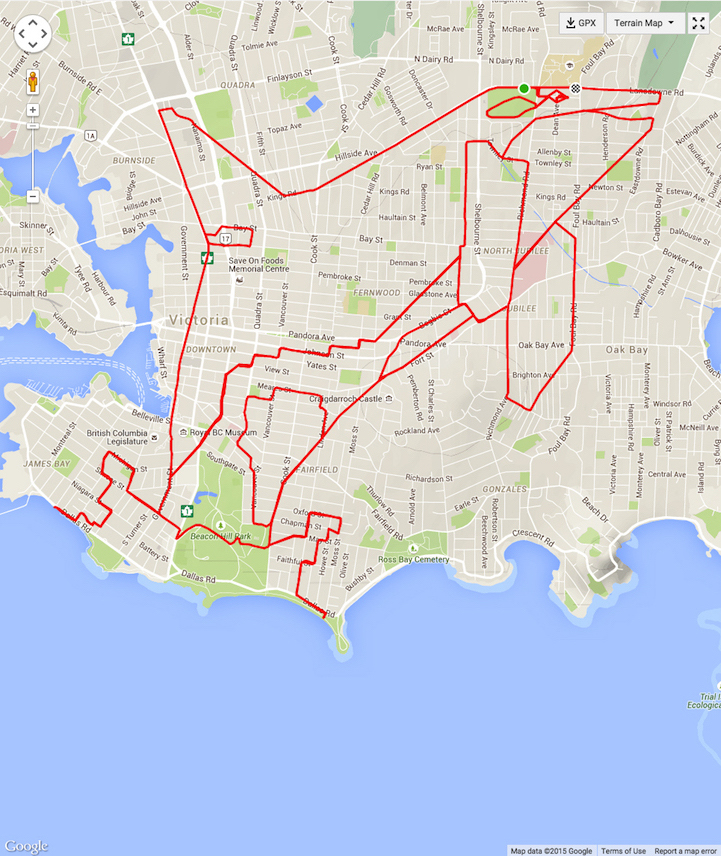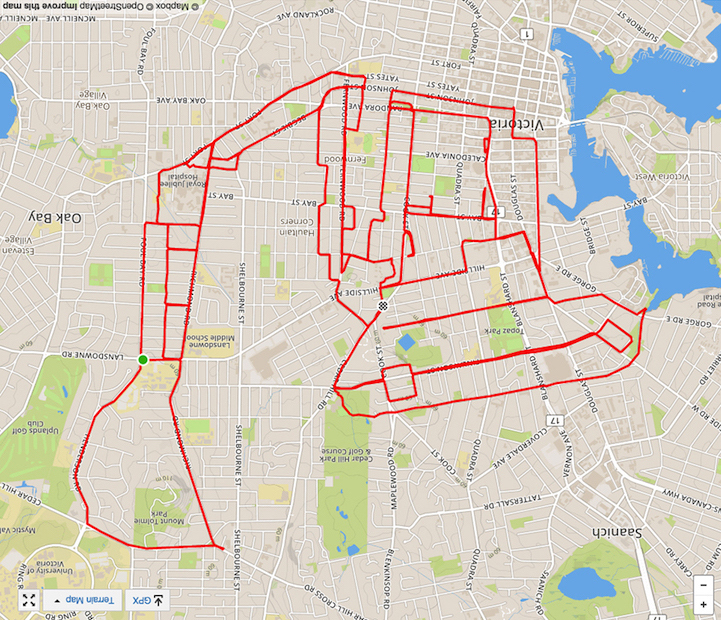 You can find Stephen Lund at his Website, Instagram and Facebook
Via: My Modern Met and Booooooom