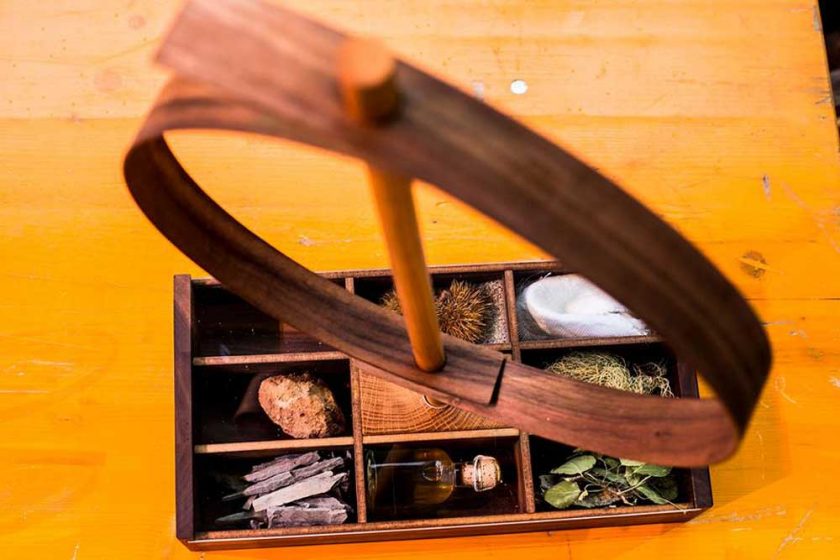 When you think of sports competition trophies, what do you think of? Big silver-painted molded cups glued to clunky blocks of composite, made to look like marble…right? Normally, there is certainly no personal touch or any real relation of the trophy to the sporting achievement being rewarded. I'm glad to say though that this mold has been broken, with the Enduro World Series trophy, showing the sports world what trophies should really look like and be about.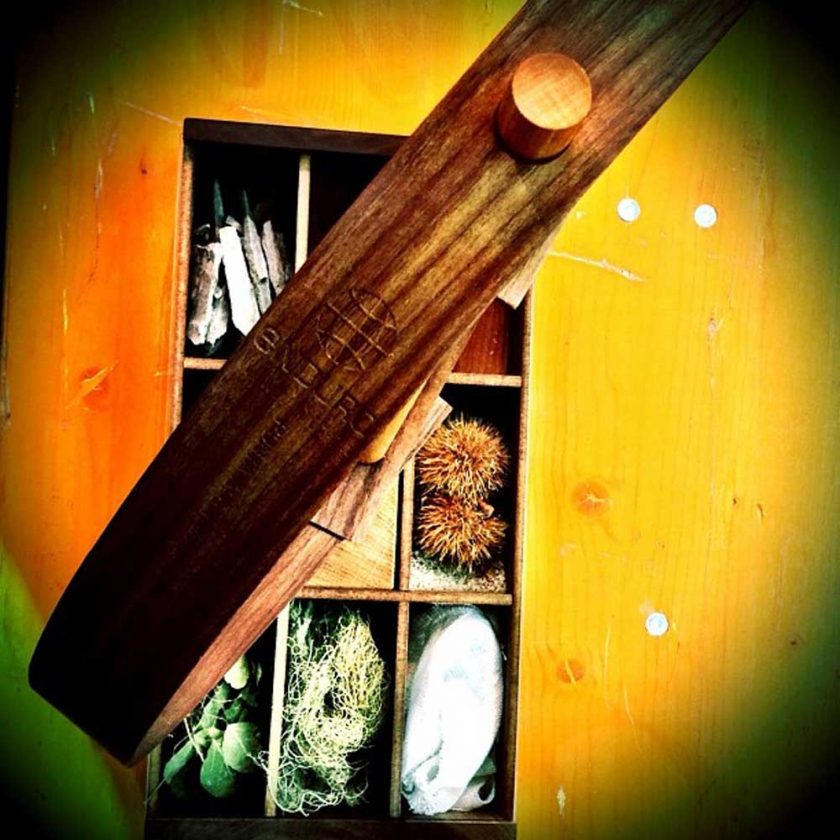 The trophy looks more like a tactile piece of art than a trophy and was designed by Anka Martin and Sven Martin and built by Woodguards' Simon Muir, who normally builds furniture and bicycle accessories in the Woodguard's workshop in Scotland. "I've selected 4 strips of timber: Walnut, Ash, Mango and Oak which I've moulded around a jig to look like our woodguards fenders. The slats of timber criss cross each other showing off the beautiful changes in grain and colour" explained Muir. The seven place names are etched on to the wood and the piece is finished with hand turned aluminium for the hardware and a nice vintage bicycle wingnut for the mechanism.
Each trophy, one for each series winner, consist of eight tiny compartments each containing a relic from one of the race destinations: soil from Punta Ala, Italy, alpine rock from Val d'Allos, France a bottle of Genepe from Les 2 Alpes, France, bark and aspen leaves from Winter Park, Colorado, old man's beard moss from Whistler, BC, white organic linen from Val d'Isere, France to symbolize the white-out conditions, and fresh hazelnuts sand from the beach of Finale Ligure. A final compartment remains as an empty invitation for the champions to add a personal memento from their year of racing.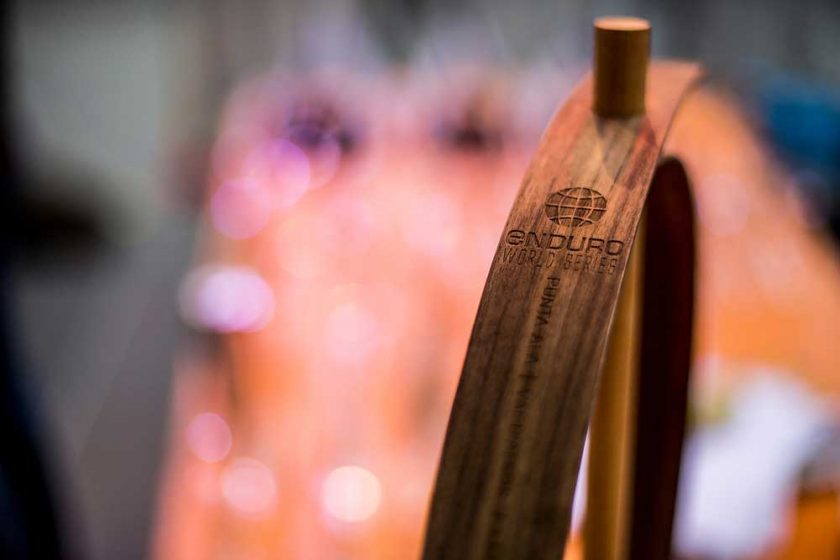 Muir says "In my opinion, a trophy should be something you pass down to your grandkids like a war medal! The EWS trophy sets a new benchmark for what sports trophies should be like!