It's a new year and a new decade which means that it's time to commit to those new year's resolutions. Like many, trials bike legend Danny MacAskill has decided to join the gym and focus on his 2020 fitness goals. However, as we've come to expect from the Scottish bike wizard, he likes to do things a little differently.
Following on from Danny Daycare, in which Danny's idea of babysitting is a not-so-gentle bike ride in the Scottish countryside, Gymnasium is the latest collaboration between the 34-year-old and Red Bull—a relationship which has been going strong for 10 years (time flies right?)!
Produced by Glasgow-based outfit Cut Media, which worked on Wee Day Out as well as other MacAskill edits, this must watch clip is Danny at his most playful. Taking classic bits of gym equipment like weights, treadmills, and slack lines, he creates himself a personalised gym-playground and sets about serving up insane trick after insane trick.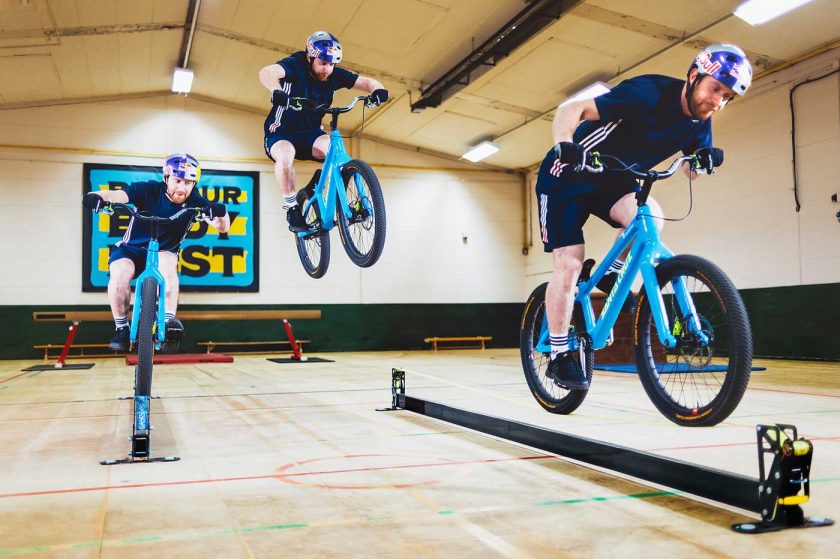 Speaking about the video, Danny said "It's fair to say that gyms aren't really my natural habitat. I take my hat off to people who go every day to stay in shape, as I much prefer to hop on my bike and keep myself fit that way. We wanted this video to be a reminder to all those looking to get fit in 2020, that you don't have to be miserable, there's plenty of fun ways to hit your fitness goals. For me, it has and will probably always be my bike."
For us 'normies' that can't ride a bike along a slack line or do a bike front flip over a vaulting box, Gymnasium serves as ample inspiration to get creative and thing outside the box when working out and playing outdoors this year—after all, adventure is everywhere if you look at things a little differently. Here' are a few more stills from the shoot to get you started.
All photos: Fred Murray / Red Bull Content Pool