The North Shore trails, on Vancouver's north shore, in Canada have a unique flow that is substantially slower than typical mountain biking excursions. Awkward square turns, square edge roots and square landings demand moves where the rider must brake to a momentary stationary position, micro adjust and then lunge or jump the bike through the section. Large obstacles and drops require equally big moves, testing the riders' skill and power, while a sequence of smaller technical sections test riders' positioning and balance. These trails therefore provide a challenging playground for any experienced mountain biker where, no matter how many times you've ridden down, you can always push that little bit harder on the next decent.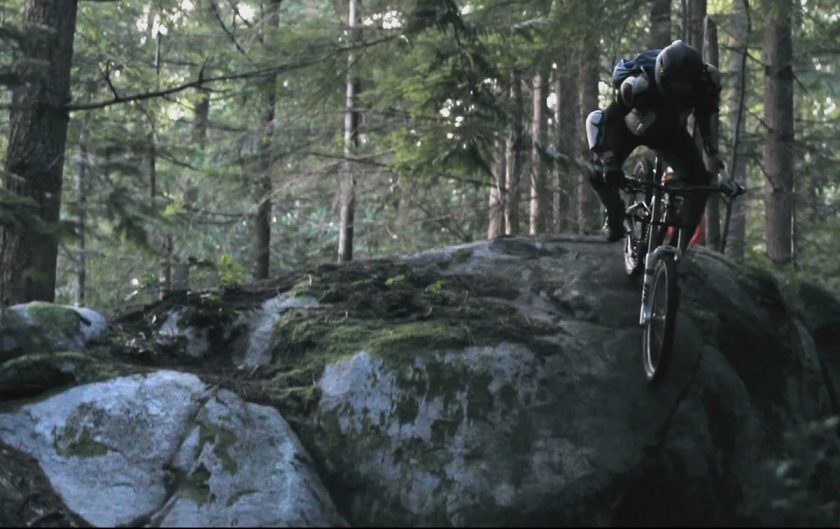 Will Craig, 43, is one of those mountain bikers and has been riding the North Shore for 23 years. He's got to be one of the most skilled and inspirational though. Having lost his arm in a car accident, he still rides the gnarliest, most technical descents! Whether the trails' difficultly yet natural beauty are due to the terrain, weather or some combination of the two doesn't matter. Will knows what matters to him: "We want the trails to be hard. I want risk, I want challenge."
Will, and some bike specialist buddies, have built a Fox shock-damped arm that connects directly to the bikes handlebars. His set-up includes a quick release system for the arm and a complete right-sided cockpit mounted on the right side of the handle bar, where both brakes and gear derailleurs can be operated!