A new peer reviewed research project—the first of its kind—has been launched to investigate plastic pollution across the UK's mountain bike trails and wild spaces.
The 'State of Our Trails Report' is being run by the non-profit environmental organisation Trash Free Trails. Founded by Dom Ferris, who previously worked as the Head of Community and Engagement at Surfer's Against Sewage, the organisation aims to reduce plastic pollution on UK trails and wild places by 75% in five years.
"It has long been clear to those of us who ride, run and roam that our trails and wild places are becoming ever more choked with litter—single-use plastic in particular," Dom said. "But can we back this instinctive, anecdotal knowledge up scientifically? No, not yet!"
"This is why we are so incredibly proud to announce the beginning of our Trash Free Trails 'State of Our Trails Report' project."
State of Our Trails Report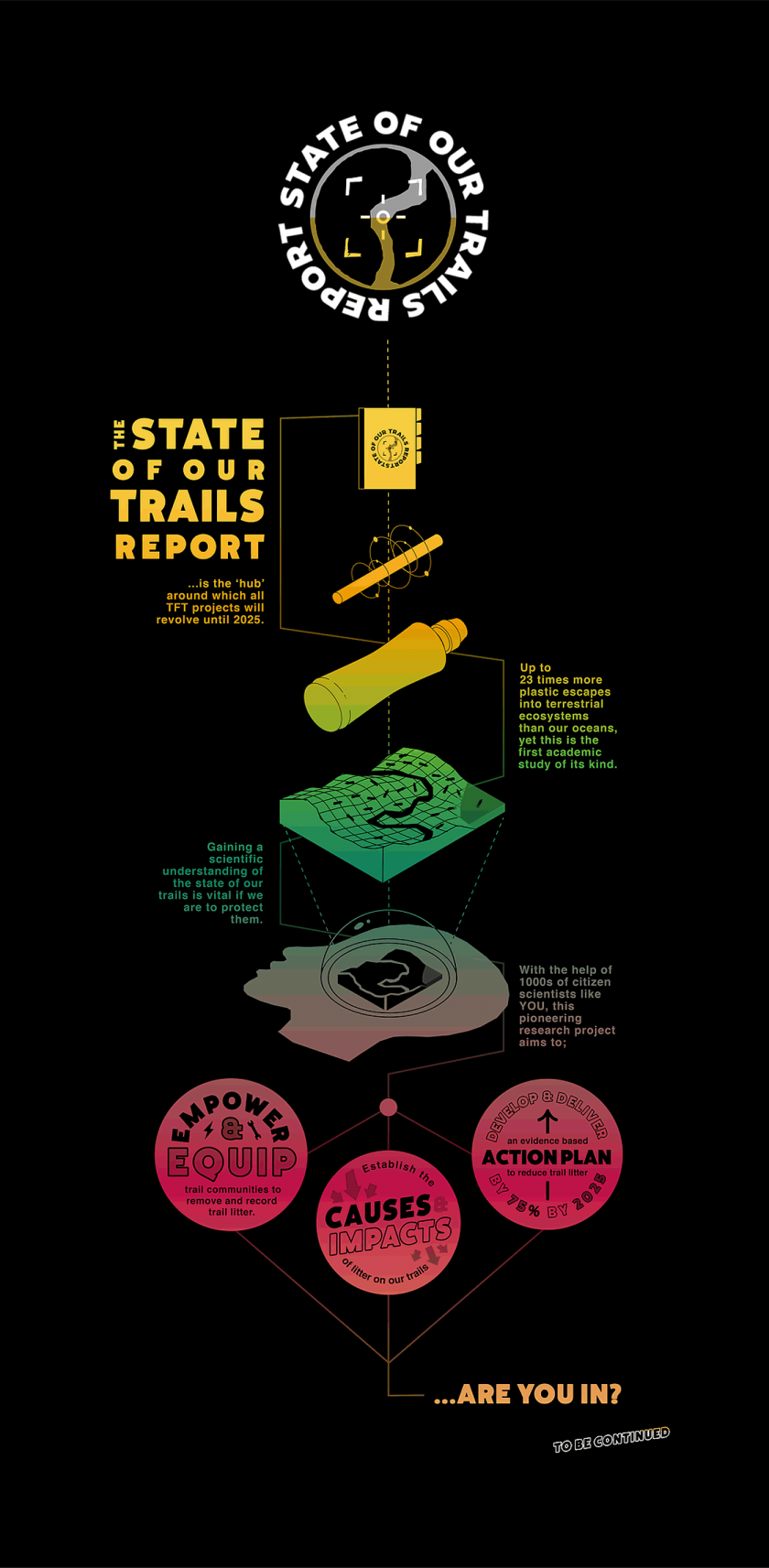 The 'State of Our Trails Report' has come at a unique time, as more people have been enjoying nature and finding a new passion for the outdoors during the coronavirus lockdown. However, this "wonderful wave of 'new' outdoor enthusiasts" has been tarnished with reports of shocking 'lockdown-litter' incidents at beaches and beauty spots across the UK.
Read more: Originally designed to filter air pollution, the G95 Bioscarf is a sustainable alternative to disposable face masks
The timely five-year study will be run as a postgraduate research project alongside academics at Bangor University. The aim is to assess the causes, impacts and (most importantly) solutions to the 'plastic pandemic' sweeping across the UK's trails and wild spaces.
Support from Bosch eBike Systems
To get things up and running, Bosch eBike Systems—which just released a new concept electric bike, will be supporting the research for the rest of the year and into 2021. The collaboration will facilitate work on the first stage of the study and culminate in the publication of the 'State of Our Trails – Baseline Study' on World Environment Day, June 5th 2021. This will provide the blueprint for a more comprehensive report expected for release in November 2022.
"We are very excited to be working with Trash Free Trails," said Tamara Winograd, Director of Marketing and Communications at Bosch eBike Systems.
"We feel a responsibility to protect the trails that our riders enjoy, and to engage with the mountain biking community to make positive changes together. Supporting Trash Free Trails' valuable work is a very important part of that and we are thoroughly looking forward to the publication of the report."
As a citizen science project, Trash Free Trails needs your help too. You can get involved in a number of different ways. For example, if you've taken any trail cleaning actions so far this year, you can enter the data here.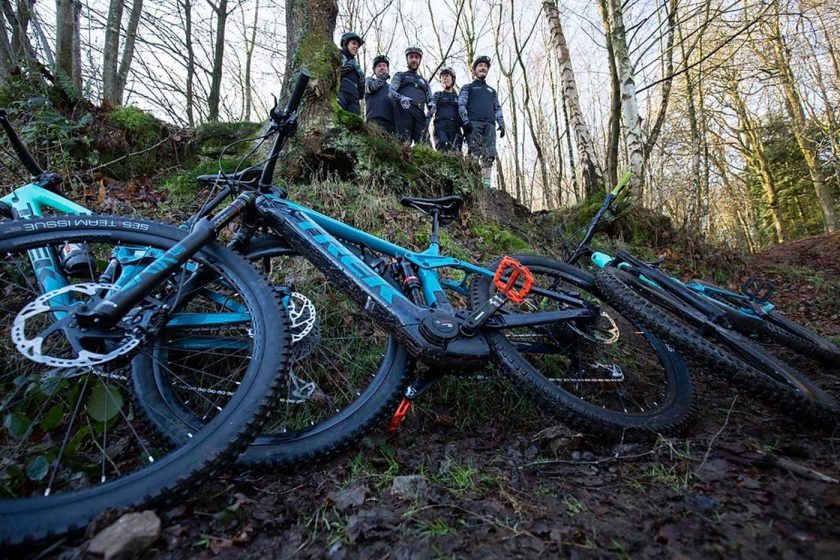 To further help with this, alongside financial support, Bosch (alongside Trek Bikes UK) has donated a fleet of Bosch-powered Trek electric mountain bikes. The idea is that these will aid data collection throughout the study and ensure that the project is accessible for both experienced and newbie mountain bikers alike.
To find out more information about Trash Free Trails and the 'State of Our Trails Report', as well as how to get involved and volunteer, head to the bottom of this page.
Featured image: Trash Free Trails