It's been just over a year since Coros announced its latest generation GPS adventure watch, the Vertix 2. Since then, the watch's biggest selling point has arguably remained its dual-frequency GNSS chipset. This significantly boosts GPS accuracy in complex environments—where you have limited satellite visibility or where there is interference from large walls or buildings. Big-wall rock climbing is a perfect use case and the watch shipped with a 'multi-pitch' climbing mode developed alongside legendary rock climber Tommy Caldwell.
I'm an avid rock climber myself and have been putting the Vertix 2 through its paces throughout the last year. However, the problem is that the vast majority of rock climbing I do is single pitch. And, now that we're well into winter, I find myself climbing at the gym most of the time. I have been able to adapt the Vertix 2's 'multi-pitch' mode to record some of my single pitch climbs. It works and I'll discuss more about this in my upcoming Coros Vertix 2 review. However, it's not the smoothest solution.
Coros Vertix 2 'indoor climb' mode
That's why I was stoked to learn about the new 'indoor climb' mode coming to Coros's flagship wearable. In fact, the new tracking feature will collect data on lead climbing, top-roping and bouldering, with metrics such as route count, route grade, route falls and max fall height. It's also compatible with the Apex Pro, Apex 2, Apex 2 Pro and Vertix 1.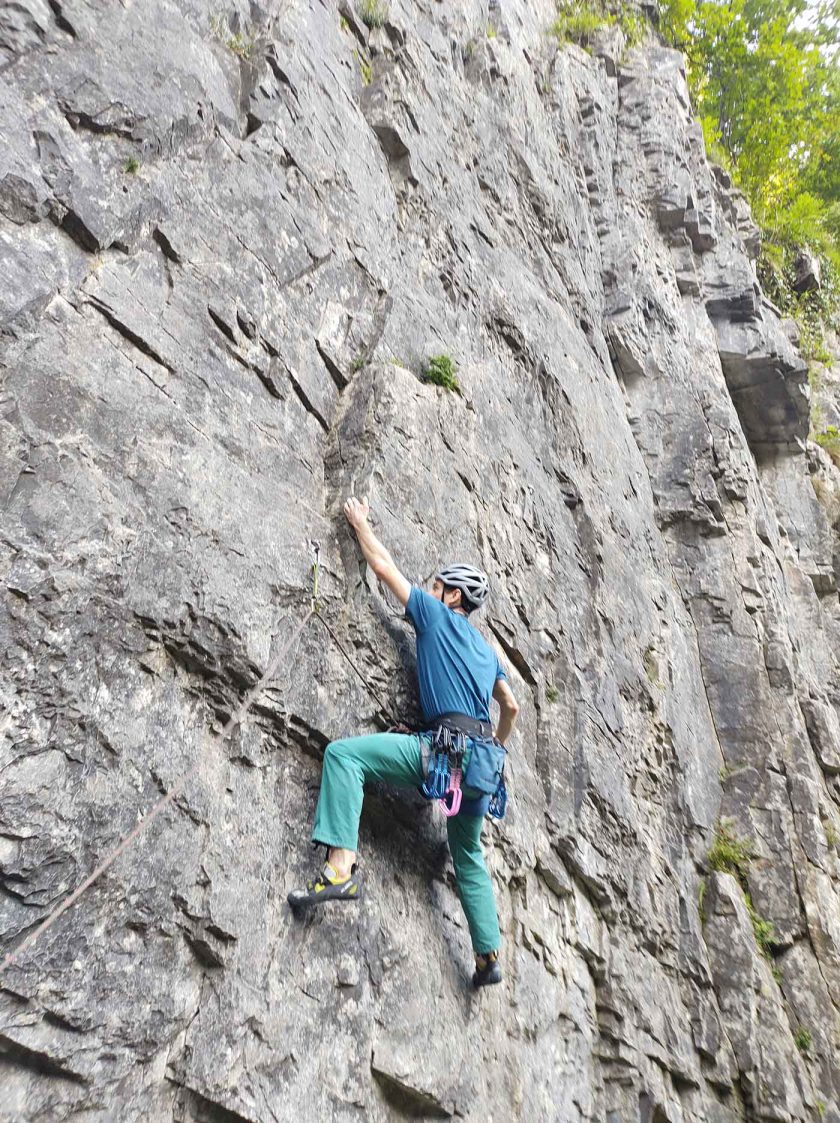 Users can either wear the watch on their wrist, or attach it to their harness. Obviously, wearing it on the harness will not record heart rate data unless paired with an external heart rate strap. In my experience though, unless you are crack climbing with hand jams, wearing the watch on your wrist is usually fine. In fact, one of my climbing buddies wore his Vertix 1 throughout an entire indoor climbing session last week and it didn't affect his climbing at all.
For leading climbing and top-roping, the new mode supports Yosemite Decimal System (YDS), and French systems. For bouldering, it supports V-Scale and Font Scale. You can choose the system and the level of route before starting the climb as well as switch between disciplines mid activity.
To get the most out of the data collection, you can manually add route information after each pitch. This includes route grade and route style (redpoint, onsight, flash, attempt or 'not a climb'). Alternatively, you can let your watch do all the work for you and it will automatically record each climb (though you'll miss out on some data points as discussed).
Presumably, no GPS data will be recorded. However, since I'll be using this mode for outdoor single pitch climbs too, it would be nice to see this added along with support for the two-part British trad grading system.
The new Coros 'indoor climb' mode is part of the latest firmwear update, which is downloadable for all compatible watches on 7 December (tomorrow). I'm really excited to test it out and add to my weekly metrics.