You're here to learn about disc golf? You probably clicked this article because you know nothing about the sport and are curious, right? Or maybe, you're a disc golf expert, and you are here to check if the information matches.
Well, we won't say that we're disc gold experts, but we will try to help those who don't know to learn a bit about the sport. We'll go over some basics and get everyone caught up to speed.
A brief history
Disc gold began after the invention of the putter in 1966 and the pole hole in 1975. There is no specific game that started the tradition, and its past is a bit blurry. The company Wham-O worked in partnership with a man named George Sappenfield to make the first version of the game. This involved the discs and hula hoops as the goals. Maybe different parties played their own versions of disc golf, but there was no official team.
Disc gold didn't become professional until 1974 when a small group of men from Rochester, New York realized that the International Frisbee Association existed. They collaborated to create the first games. The first competition was called the American Flying Disc Open, and the popularity of the sport spread from there.
Where the game is popular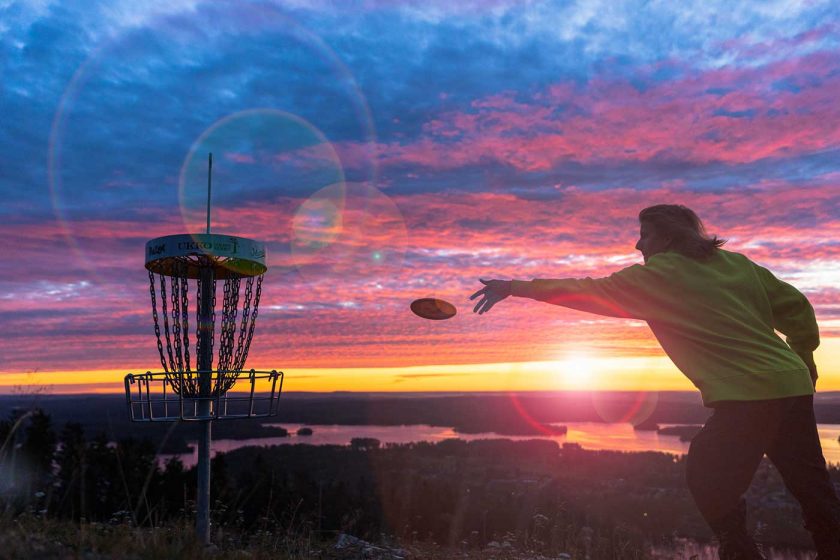 The games are played in multiple countries across the world. It's played in England, the United States, Malaysia, Ethiopia, and Brazil among other countries. There are regional tournaments that have councils and different rules, depending on where they are located.
There is PDGA Europe, which is in charge of the Disc Gold tournaments in continental Europe and the United Kingdom. It was established in 2006 and hosts the European Open as well as the European Championships.
What is the putter?
This is essential for playing the game of disc golf. What exactly is the putter? Well, to put it simply, it's a frisbee. But there are so many different types of putters depending on the type of player you are. It's just like club golf—there are different putters you use for different shots.
To figure out which putter works for you, you can look at a variety of reviews and buyer's guides. There are guides from various resources, such as the St Jude Disc Golf guide, that can help players determine the best putters to have in their arsenal.
How to choose the right putter
This is the section that will have professional players most interested. It's a fun read even if you aren't a player because you'll see just how much work goes into choosing a putter. It's more than just a circle of plastic after all.
The first disc you should be looking at is the distance driver. You want something sturdy enough to carry far distances without being super affected by the wind. Then there is the fairway driver, which is for tight lines and straighter flights. This one isn't about distance but more about getting it close to the goal pole.
Don't forget about the approach shot. When you're finally at the goal, you want a disc that lets you set an easy put. The last disc you should have in your pack is a putter. This is right at the end. You want something that is extremely precise to get it into the goal.
The more you know
How about it? Ready to play some disc golf? You have everything you need to start right here. Even if you aren't, hopefully, you learned a good bit about the sport from reading this article. If anything, you have the disc golf part of trivia under lock now. Disc golf might seem niche, but it truly is a popular game.
Featured image: Tuomas Härkönen/Unsplash