Carlos Sainz could be forgiven for thinking his has been a winter of discontent.
During a race, F1 drivers can face up to 5g of lateral and longitudinal force. That's equivalent to around 24kg around their neck. Due to this, drivers must undergo a vicious fitness regime to stay in peak condition and withstand the forces.
Sainz' pre-season training regime consists of weights, ballasts, exercise balls and truck wheels. In his own words its "arguably the toughest winter of my life".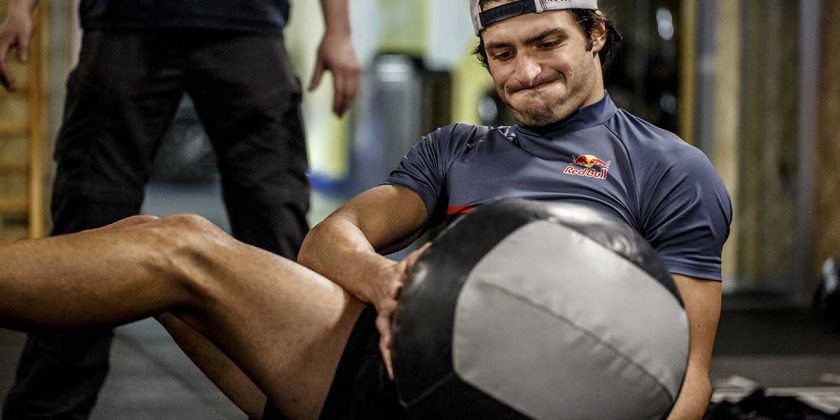 But the relentless toil has been a necessity for the 22-year-old Scuderia Toro Rosso racer as Formula 1 bosses have ripped up the rule book for the 2017 season with faster—potentially as much as three seconds a lap—and more powerful cars to contend with.
And more speed means drivers must have greater physical strength.
Sainz said:
Indeed, they will be harder to drive, so the training we've been doing up to late last season won't be useful. We now must go some extra miles so to speak.
Instead of the usual 50 minutes, we now do between 90 and 120 minutes, the same as a grand prix. Thus, I work out for longer times at around 180-190 beats per minute. I also include boxing and cardio work in those sessions, which all in all means I work my physical endurance way more by doing stuff all the time.
The hard work also translates to the swimming pool, where he undergos sessions of an hour, sometimes longer.
All the winter's hard work is overseen by one of Toro Rosso's trainers with the focus predominantly on increasing both Sainz's shoulder strength but also neck strength.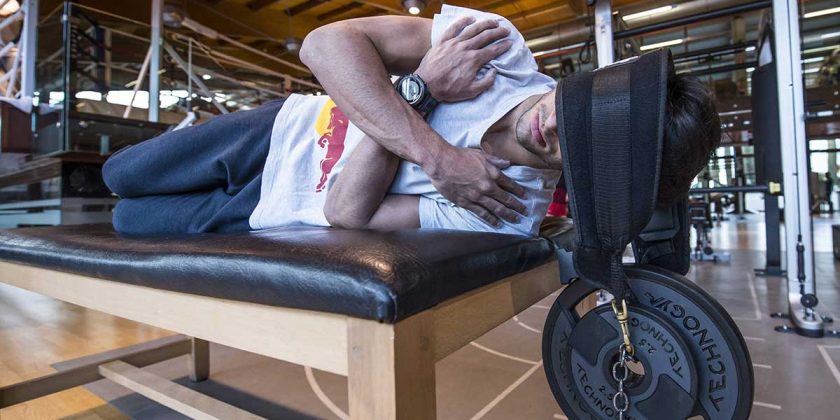 "We work out the neck in two ways," he explained. "Firstly, we pull and hold weights with it in the gym, which is very similar to what we will do on the track—resisting g-forces, that is—and secondly we are doing specific go-karting, which I do two or three times a week."
On the go-kart track, Sainz wears a helmet designed specifically with greater ballast in certain areas to help strengthen the neck.
"Those weights make my helmet around 1.5 to two kilos [3.3 to 4.4 pounds] heavier, which translates into similar g-forces I'll have to stand in my F1 car," he added.
Some exercises can be a sight for sore eyes. It's not uncommon for Sainz to be found in the gym with a thick rubber band around his helmet as he stretches for long periods of time.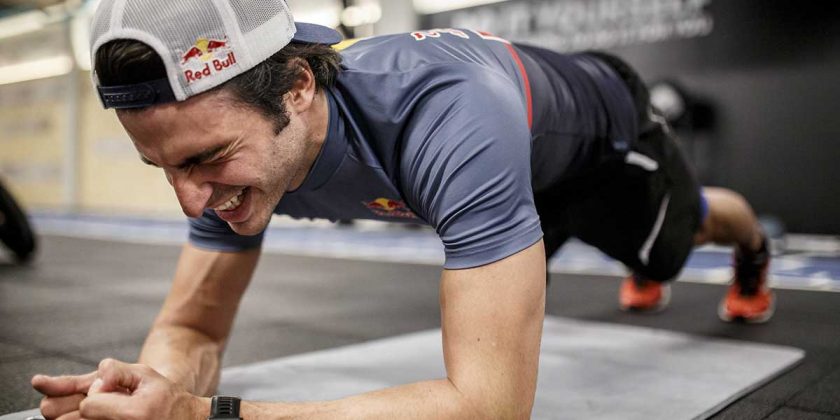 "On the one hand, I believe you get to the best physical form of your life when you're 21 or 22 years old, and that could be good," he said. "But on the other hand, some drivers like Fernando Alonso, Lewis Hamilton and Kimi Räikkonen have already experienced in 2005, 2006 and 2007 the kind of g-forces we will have this year."
The 2017 Winter Test Schedule begins on 27 February with the Circuit de Catalunya in Barcelona.
Featured image of Carlos Sainz. Photo: Oscar Carrascosa/ Red Bull Content Pool