The most iconic Formula 1 race of the season, in the Mediterranean mountain-side Principality of Monaco, proved just why it's still on the race calendar during Sunday's race. While at times the narrow twisting streets looked to host a formation-lap finish, insane passing manoeuvres and team-blunders showed that anything can happen at the Monaco GP.
When it came to the finish, a pitstop mistake by Mercedes took almost guaranteed victory away from Lewis Hamilton and handed it to his team-mate Nico Rosberg on a silver-platter.
Rosberg says he was "massively lucky" to win the race, but that he has learned in sport to just "take it". He described his "empathy and feeling" for Hamilton, and says his team-mate "deserved" to win the race with an awesome drive. This shows a great deal of maturity from Rosberg—I thought he handled the post-race interviews well.
Hamilton was obviously extremely frustrated. During the last minute safety car, almost the whole field took the opportunity to make their pit stops, but Hamilton complained over the radio to the team, saying they should have brought him in immediately they saw the crash, rather than wait until the safety car was actually deployed.
"Why didn't we stop the lap before?" he asked, heightening the sense of paranoid competition building in the team. "I knew we should have pitted on that lap. I also knew you wouldn't call me in."
Back to the race then…for 64 of the 78 laps through the streets of Monaco—I can't wait to race this track on the F1 2015 sim due out in July (stay posted for a review)—was processional, with Hamilton staying calm and collected throughout his drive, from the moment the five red lights disappeared to signal the start. He later revealed that he was thinking of Senna's Monaco pole drives where he crashed and was concentrating on not doing the same.
But then Toro Rosso's Max Verstappen careered into the rear-right wheel of the Lotus of Romain Grosjean at Sainte Devote, immediately turning the grand prix on its head.
Leading up to this point Verstappen came out of the pits behind Ferrari's Vettel and few a few laps performed some incredible overtakes, most notably on Williams' Bottas—sneaking through behind Vettel.
Grosjean was given some extra engine power to prevent Verstappen pulling the same move on him but a tight battle lead to a collision at the end of the pit straight. The Toro Rosso driver took a big hit into the Armco crash barrier—thankfully he was OK. Grosjean was able to spin his Lotus around and continue the race.
A lot of big players have voiced there opinion on the crash, with different opinions being stated. The stewards decided that the Dutchman was at fault, handing him a five-place grid penalty, but he has since claimed that he was "brake-tested" by Grosjean. Lotus disagree:
"It was fairly clear," Permane told Motorsport.com. "Verstappen did a bit of a brainless move. It was very obvious from the video. Romain doesn't move, or he moves a little bit, and you are allowed to move a little bit, but it's not like he's wavering all over the track."
"He's not braked early or anything like that. It's very clear that Verstappen's just been silly. It damaged the floor a little bit, but he was hit fairly square-on on the wheel, so it wasn't as bad as it could have been."
Williams' Felipe Massa agrees and raises an interesting point:
"I would say what for me was pretty dangerous was the accident with Verstappen," said Williams driver Massa. He's supposed to get a penalty for what he did. He braked behind, much later and what happened was very dangerous."
"It shows maybe that experience counts in Formula 1 and I think to teach about this type of accident, they need to control better because it was very dangerous.
"He is lucky he was not hurt. He could have been very hurt after what happened. It was very dangerous for him because he's 17. If he is hurt, everyone would talk about it, asking 'why do they give a licence to a 17-year-old and he's doing that?'"
However, in an article for Motorsport.com, Jonathan Noble says that "in Verstappen, the sport has exactly the kind of driver it so needs."
Chatting to Pat Symonds in Monaco last weekend, he was pretty open that F1 should be embracing the excitement and potential of the younger drivers rather than try to move grand prix racing towards a more exclusive older generation club.
"In fact, I find it rather pleasing because one of our many, many problems in F1 is that we are not appealing to a younger generation. I think to have 17, 18 or 19-year-olds driving, it will appeal to them a lot more."
Personally I think that more experienced drivers, who have worked their way through GP3 and GP2, should be given priority over younger drivers. Whatever your thoughts on this issue though, a new minimum age for F1 superlicences from 2016 means that Verstappen's place in history is assured as the youngest driver in history.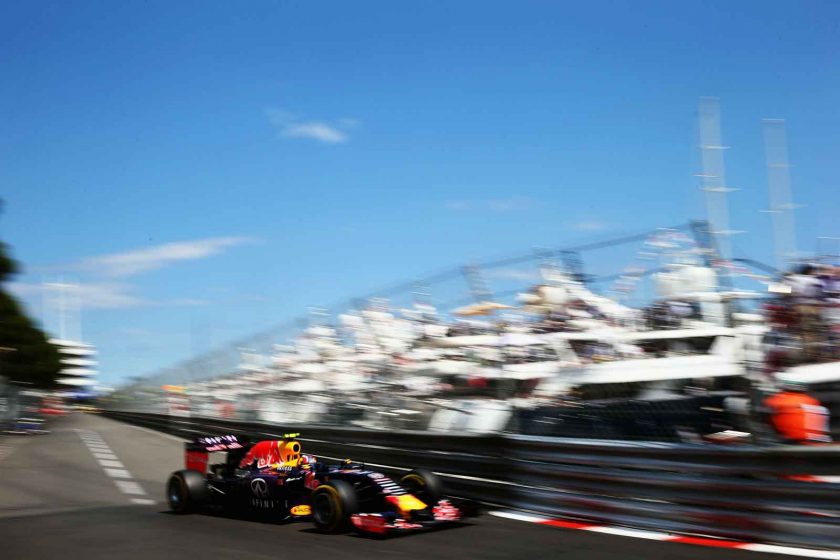 So back to the race…after the collision between Grosjean and Verstappen, what followed from Mercedes was unnecessary. Although the safety car was ultimately brought into play Hamilton had a 21-second lead at that stage.
Hamilton was then called in by Mercedes to take on a set of super-soft compound tyres, yet as he emerged back on track, Rosberg and Ferrari's Sebastien Vettel passed him. Despite being on much faster rubber over the final eight laps after the withdrawal of the safety car, Hamilton could find no way past Vettel, never mind find himself in a position to catch Rosberg.
It was an astonishing end to the race and Mercedes have admitted to their mistake. Asked 'what the hell happened there?', Mercedes motorsport boss Toto Wolff replied: "What the hell happened there? That's exactly the right question. The simple answer is we got the math, the calculation wrong."
Here's a quick run-through of the other driver's races to conclude this article then. Come the sweep through Mirabeau, on the first lap, Fernando Alonso was involved in a collision with Force India's Nico Hulkenberg, sending the German into a barrier, resulting in the loss of his front wing.
The incident forced the stewards into an immediate investigation, with the blame pinned on McLaren star Alonso as he was handed a five-second time penalty. Such was Alonso's pace, however, throughout the opening 30 laps that by the time he pitted to take on a set of soft tyres, switching from the opening stint super-softs, the additional penalty proved redundant. Alonso, though, did not last too long after his stop, pulling his car off track at Ste Devote with a gearbox issue caused by rising temperatures a day after an MGU-H problem brought an early end to the Spaniard's qualifying session.
Button had better luck, scoring Mclaren Honda's first points of the season with an eighth-place finish. Following this great stepping stone for the team, Honda are now switching development focus, aiming for more 2015 points.
"I feel we have finally started," said Honda chief Yasuhisa Arai, after witnessing the new McLaren-Honda era break its points duck in the sixth race of the campaign. With hard work there is good reliability. We made the driveability suitable for the special Monaco race track.
"Horsepower was not so important, using only partial throttle, which is a very sensitive area, so we made the driveability good for Jenson and Fernando. They had a good feeling. But now we need more power. Please give me the power."
And back to the other drivers; behind the leading trio Daniil Kvyat scored the highest finish of his career with fourth, followed by team-mate Daniel Ricciardo.
Kvyat was ordered to let Ricciardo through in the closing stages, but the Red Bulls swapped back on the final lap once it became clear that Ricciardo could not make any progress against Hamilton.
Force India's Sergio Perez clinched seventh, Force India's best result of the year, with Jenson Button claiming McLaren's first points this season with eighth.
Sauber's Felipe Nasr and Carlos Sainz in the second Toro Rosso completed the top 10.
In a very disappointing race for Williams', Valtteri Bottas and Felipe Massa – who suffered a lap-one puncture – were 14th and 15th.
So there was loads to talk about last weekends race. Stay posted to ADAPT network for coverage of the Canadian GP from 5th June and let me know your thoughts on some of the points I've raised in the comments below.
Sources: AUTOSPORT, Motorsport.com, BBC Sports, Formula1.com
Featured Photo: Getty Images/Red Bull Content Pool