Nick Butter is somewhat of a super human. He's on a mission to run the whole world in just over a year and a half. That's not before his plan to secure a world record running the length of Ireland, climbing Kilimanjaro and running from London to Paris unaided. Did we mention he's also currently got a full time job? We caught up with Nick to find out about his plans and the inspiration behind his adventures.
1. Tell us about yourself. How did you get into running?
My name's Nick, I'm 27 and I'm an ultra runner, explorer, and all round adventure at heart. In simple terms I believe in leaving a legacy. Sounds a bit naff but I don't think it is. If I'm lucky enough to get to the point in life when I'm old and grey, chatting with my grandchildren I want to know I've explored every inch of the planet. I want to have exhausted every ounce of my potential, challenged myself beyond what is comprehensible and leave the planet knowing I did everything in my power to make the best use of my time; to love, to work hard, and to spend as little time as possible in the so called comfort zone.
I believe that the crazy things, the things that no one is doing, and the things that we're afraid of are the ones that leave a positive mark on the world.
I ran my first race at 11 and before that I was hiking with my parents, refusing to get in the pushchair. I wanted to walk. I like to think I wanted to run. I got into running because I wanted to be a skier in my early teens, and what with being British and living in the UK, I found it hard to find snow. In all seriousness I think I just had complete determination to be great at something. Running was a far cheaper and easier sport to pursue, plus I can continue to improve all the way into my 50's and beyond. (FYI, running the world isn't cheap; I've always managed to find a way to make things expensive).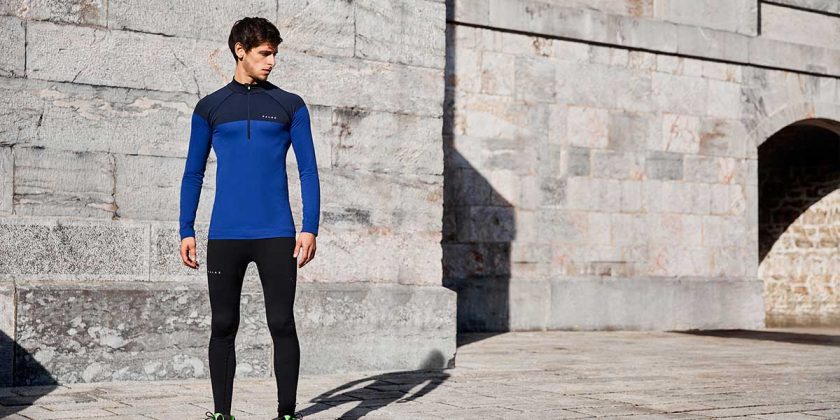 2. What inspired you to 'run the world'?
Simple answer is a guy called Kev. I met this remarkable man in the Sahara Desert last year. He and I were running a race called the Marathon des Sables. A seven day race in the hottest part of the planet. We carried all our food and gear and raced over 257km. We shared a tent, along with some amazing people. Kev had this brilliant attitude to life that just made everyone else smile.
Sadly, during the week of hell in the desert he told me he had terminal prostate cancer and had less than two years to live. This, as you can imagine, was hard to hear and just unbelievable. This man was one of the happiest guys I know, always making jokes and encouraging others. It struck me that his attitude was because he wanted to use his time he had left to be the best he could be, to do things that challenge him and to push the limits even while being heavily reliant on medication and not knowing if his next batch of tests will renew his life for a few more months… or not.
So I decided I wanted to do something grand, to test what is possible and to raise awareness for this horrible cancer that takes the lives of men, more than any other cancer.
About 11,000 men die a year from prostate cancer. The saddest thing, if you catch it early it is treatable and you can live a next to normal life, or even die in old age without suffering from it. This is why running in every corner of the world will hopefully raise some cash for the charity but most importantly share the message that men need to take this seriously and go and get checked. This is for Kev, to say thanks for being a truly remarkable man and giving me the kick up my backside and to make the most of every day.
3. What's the logistics of the challenge and how long will it take you to complete?
The logistics of the trip are a nightmare. The route alone is complicated with over 200 flights. But when you build in the return journeys to the UK to pick up the 70 visas throughout the year, it adds more confusion.
I am also running in all of the world major marathons throughout the year, just to make it harder (ey). I couldn't set this goal and not run in the major marathons. All six races: Chicago, Boston, New York, Berlin, Tokyo, and London are all spread throughout the year which will mean putting my route on pause to dart back to one of these races, to then return to whichever continent I'm in to complete the remaining countries before moving to the next.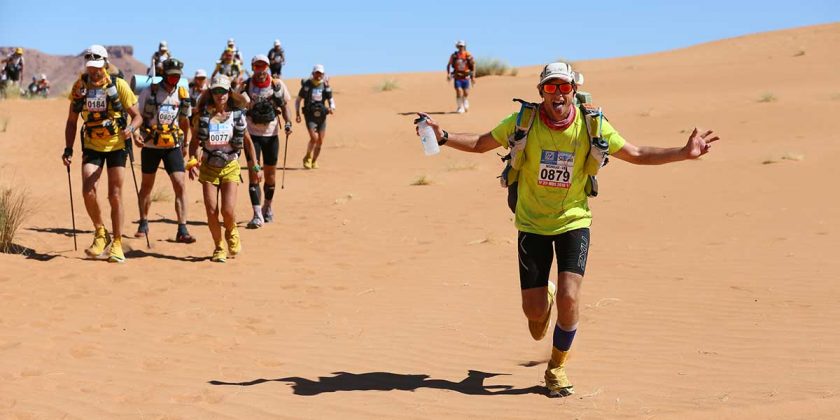 The trip will take about 550 day. I'll be starting in Bristol and London, then completing North America, then South, followed by Africa, Europe, Asia, Oceana, and then finally Antarctica to finish. 18 months, spending just two and a half days in each country on average. I'll also be utilising the rail network in Europe to save some cash on accommodation. I'll grow to love sleeping on trains I'm sure.
4. How are you preparing for it?
I'm running a lot, three times a day. But it's not that simple. I love running, obviously, so that's actually the enjoyable part even in the wind and rain. It's the planning and fitting everything in that takes the time; fitting in several hundreds of miles a week and also planning this huge trip is taking its toll on my sleep.
Longer days and less time in bed. Getting up at five or six, running in the morning, quick shower, have breakfast, go to work; because don't forget I work full time too, then run at midday for an hour, shower again, finish work, eat and then back out training in the evening for another hour… and then another shower. So yeah, the 'time in trainers' is just gruelling. But I love it. So many people don't have the privilege, so I remind myself of that when it's raining and cold.
5. What do you enjoy about endurance challenges? And what's the hardest element?
I love the peace from running. It sounds really strange but competing in races is fun and adrenaline fuelled. But training for long distances can be really relaxing. I approach training in two ways. Firstly getting the distance covered. I run several hundred miles a week because I race in ultra events; races that are 100 mile plus for example… but then there's the speed element for shorter events like marathons and half marathons.
The speed work isn't relaxing in the slightest but the rest is. I pop my audio book on and off I go. I'm in a world of my own enjoying the scenery (not always), and before I know it I've covered 30 miles. It's slow and steady but I enjoy it.
The hardest part of endurance events is 100% in the mind. I like to think I have a pretty strong head and don't often have any negative thoughts but it happens. I believe 99% of the time. Often people training for their first 5k or their first marathon stop and walk at some point because their mind tells them their body can't take it. But really we know that if there was a lion chasing them, for example, everyone would keep running. The mind can be weak when the body is tired. For me it's about finding the strength in the mind to boss the body about and keep in control. When I ran the desert race last year I broke my ankle 40 miles from the finish, but because I had trained my mind I managed to complete the race… Admittedly I did have crutches and I was hobbling, but I didn't stop.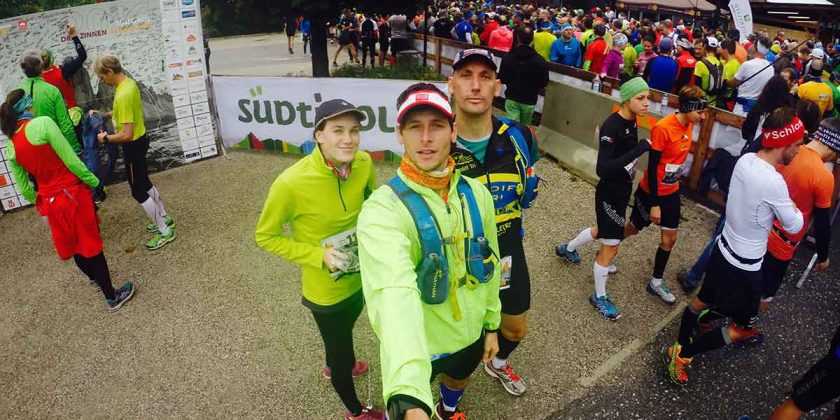 6. What do you hope to achieve from these challenges?
There are loads of really positive outcomes from this trip. First and foremost raising awareness and cash for Prostate Cancer. If everyone digs deep and donated throughout the 18 months we will hit the target of £250,000. The trip will also produce some really exciting bonuses too. I'm looking forward to publishing a couple of books when I return.
One will be a written book about the trip and the emotional and literal highs and lows, and the second book will be a large format photo journal. Something like a page a day, 550 pages of top quality photos depicting the journey from start to finish, all the culture and people I'll meet along the way.
On top of all this I will be creating a documentary I hope. This will mean more people can hear the message about Prostate Cancer and share in my journey. Hopefully I'll inspire some kids along the way too. In fact, scrap that, not just kids, anyone.
7. What's in store for 2017?
2017 is all about planning for 2018. There's so much to do but I do have time to do some pretty cool things too. Besides from the obvious mileage I'll be covering I'll be running from London to Paris solo. I've always wanted to, so why not. I'm in Australia in May to take part in one of the World Ultra Trail Series races, a 100km race through the Blue Mountains.
I'll be climbing Kilimanjaro in September to boost my altitude experience before heading to some pretty high countries. And on top of all that I have the very important world record attempt on 18 July this year. I am attempting to break the world record for running the length of Ireland in three days. Malin Head in the north to Mizen Head in the south is about 345 miles. I'll cover about 100 miles a day for three and a half days to beat the world record in under 87 hours. I've been training hard, and this year I want that record. So yes, I'm a little busy.
If anyone wants to help out or get involved with anything I'm doing just email me: [email protected]. I'd love to get more people involved in anyway.
Find out more about Nick's incredible journey: www.nickbutter.com and find out how to support his mission to run the world. Nick will be blogging for ADAPT Network during his preparations and the actual event, so keep an eye out for his next update.