The World's largest underground skate park, the Source BMX skate park, has opened in Hastings, UK. It's already set to host a number of pro skateboarding and bmx competitions and is expected to bring £2.8 million of new economic activity to the area.
The project uses the site of a former Victorian swimming bath complex. SourceBMX, owned by brothers Rich and Marc Moore, is the company behind the project, which is expected to turn Hastings into a worldwide centre for BMX and skate events.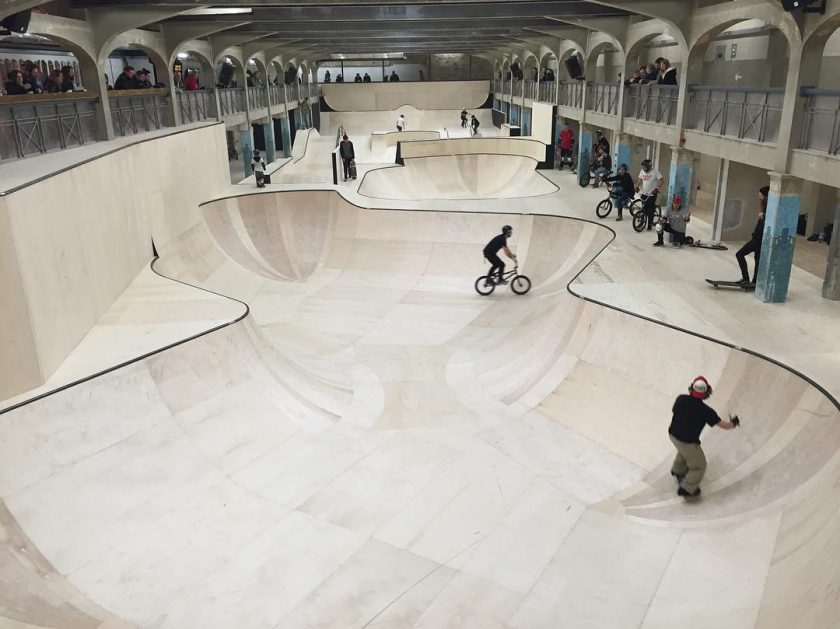 The underground layout is split into two parks. The Main skatepark is the biggest of the two parks and consists of mixture of super fun bowls, transfers, wall rides as well as ledges and rails. The whole park works as a whole or as smaller sections when its busy. Made using state of the CNC'd ramps which allows any transition or curve to be made, this Venue also houses a cafe, arcade area and 360 degree balcony for viewing—great for future pro competitions.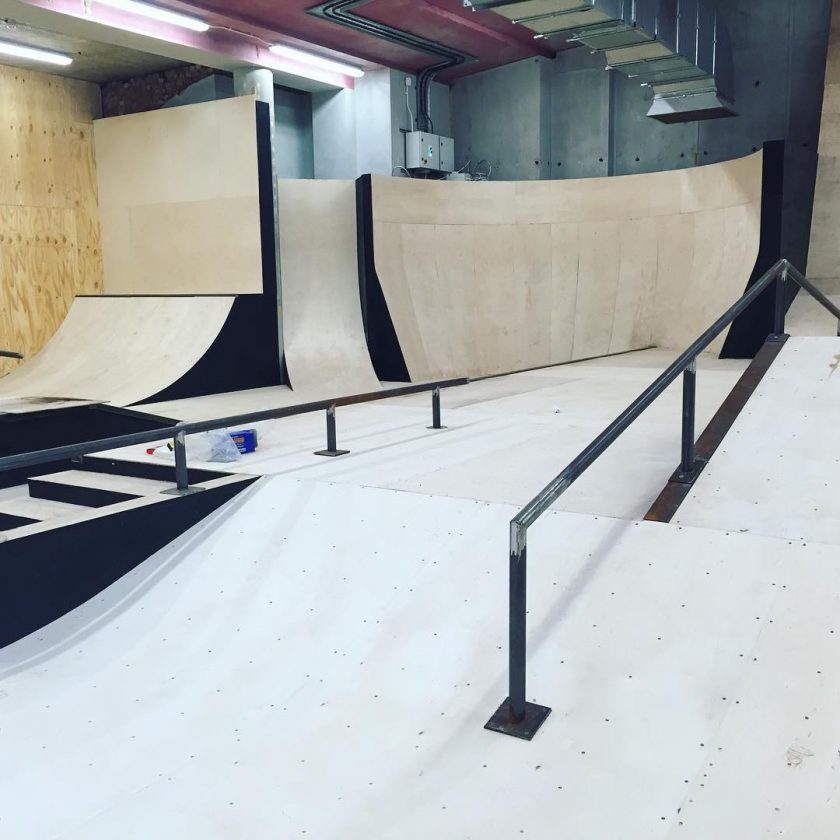 The Plaza features smaller ramps and a more street orientated design than the main park. Although catering for all ages and abilities the Plaza has a small mini ramp and a foam pit which makes it more suitable for the beginner or intermediate.
The skate park will bring new job opportunities, more young people and worldwide attention to Hastings, with a number of global skate and BMX events expected to take place in the venue. Previously a town known for high levels of unemployment in the UK, Hastings is now reviving, with entrepreneurs proving the driving force behind the regeneration of seaside towns.
"Once a symbol of the plight of British seaside towns, Hastings is turning a corner," said Matt Smith, director of the Centre for Entrepreneurs think tank.
"The Source BMX skate park, expected to bring £2.8 million of new economic activity to the area, is an example of how a new generation of entrepreneurs are rejuvenating seaside towns.
"As our 'From ebb to flow' report shows, entrepreneurship in seaside towns is driving new ideas, investment and jobs and helping to bring young people into those areas. Seaside towns, such as Hastings, must therefore nurture local entrepreneurs and attract new enterprises if they are to prosper."
Via: BIKE BIZ