Every son knows that being late for your mother's lunch is never a good idea. While many of us would simply make up a lame excuse, call our mum and beg for forgiveness, Filip Flisar has his own way of problem-solving.
Being a ski-cross world champion has its perks. Flisar is not only the proud owner of skiing's favourite moustache, he's also the proud owner of a real-life jetpack, which he put to use ripping through the streets of his hometown of Maribor, Slovenia, to make it home in time for lunch.
Running at up to 96,000rpm and producing a jet blast that reaches temperatures up to 850°C, Flisar's James Bond-style contraption packs quite a punch—40kg of thrust to be precise—and can propel him to speeds north of 120kph. On the project, Flisar said:
Skiing fast with a jetpack in an open field is one thing, blasting across asphalt, granite steps and icy concrete in the middle of the main square proved to be a totally different story.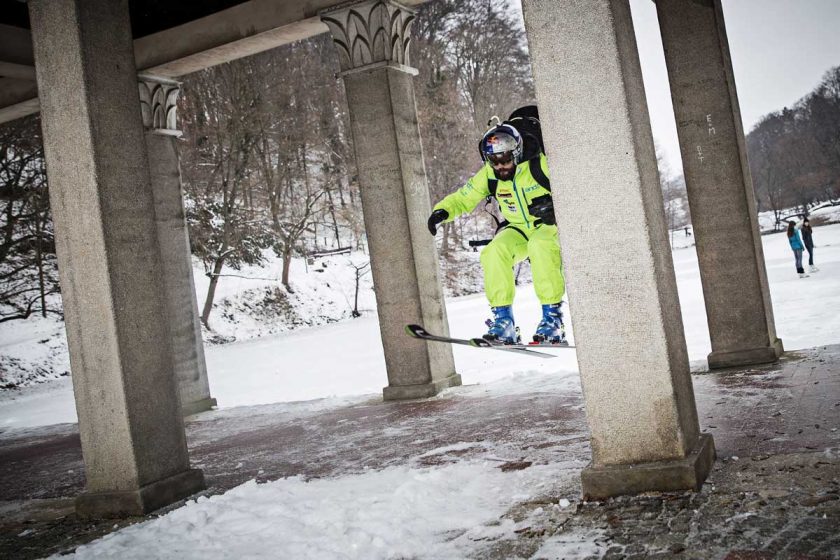 Being a true local, Flisar took a couple of shortcuts and probably exceeded some city speed limits, but he did get home without getting into trouble. No medals were awarded after this epic race against the clock, but needless to say that mum was very proud… and the roast never tasted better.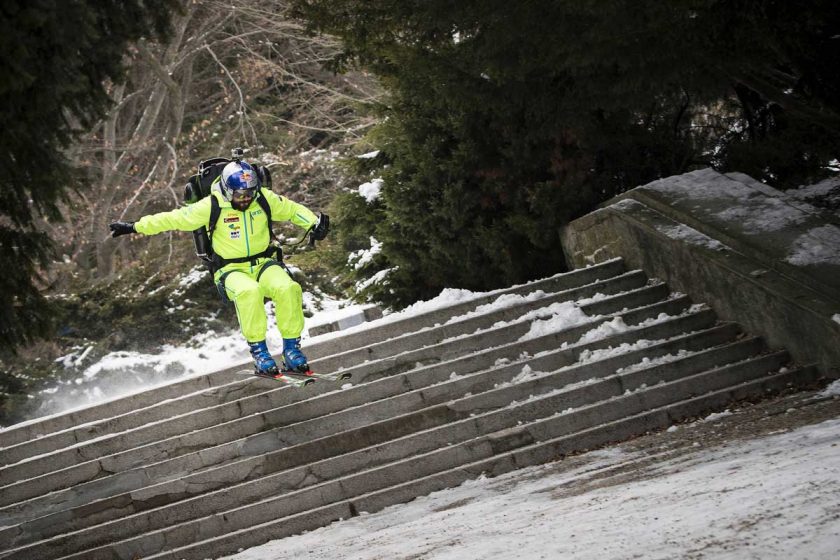 Featured image: Samo Vidic/Red Bull Content Pool