A video has been posted online of a skier in one of the most sticky situations imaginable. Caught at the top of a near vertical slope, the skier had to choose between attempting the climb back up or the sheer drop.
The drop is known as the Tuckerman Ravine in Mount Washington—a glacial cirque in the White Mountains of New Hampshire. It attracts thousands of extreme skiers every spring season who attempt to master its 40 to 55-degree slopes. While skiing isn't limited to this time, the risk of an avalanche increases during late December to early March, making the drop even more deadly. If you're wondering how they get up there, skiers have to walk.
This skier had an audience as on-lookers at the bottom watched as he tried to navigate the unimaginable. They start cheering and egging him on, as he momentarily hesitates. But after taking in the immensity of the ravine, the skier then jumps into the slope and heads full pelt down the mountain. But his run wasn't as smooth as he would have hoped.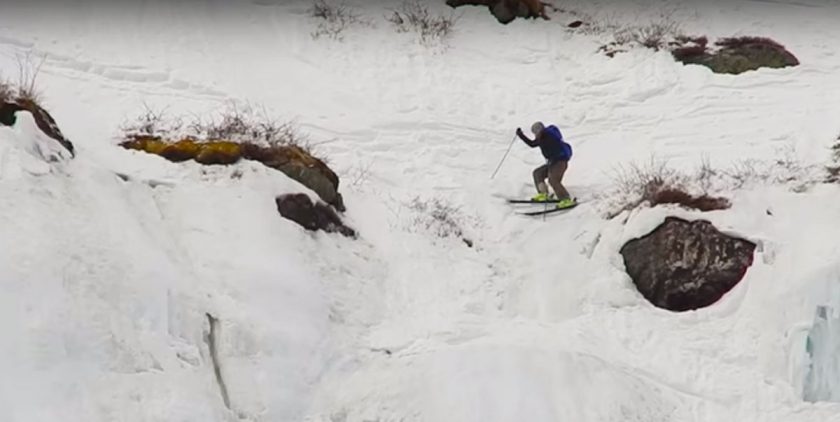 Having made it down the majority of the slope, the skier trips over and starts tumbling down to the bottom. After initially cheering, the onlookers start to sound a little worried as they watch the skier somersault uncontrollably. But after losing his skis, he finally lands at the bottom and manages to sit up straight in the snow—unharmed.
A luckily escape for this daredevil.