A surfer has become the first person to suffer a shark attack in UK waters while he was surfing off Bantham beach in Devon. Secondary school teacher Rich Thomson, 30, suffered a bruised leg and cuts to his hands after battling the shark away.
Thomson told reporters that the shark "grabbed me on the leg".
I turned around and saw this little shark was on my thigh and wriggling its head side to side. I hit it on the head and it swam off. My hand was cut to pieces.
Thomson estimated the shark was about 1m (3ft) long, and experts believe it could have been a smooth hound. Smooth hounds are often found in the eastern Atlantic Ocean and also in the Mediterranean Sea. They can grow up to two metres and primarily live on a diet of crustaceans, shellfish and molluscs. Because of this, rather than the typical sharp shark-like teeth, the smooth-hound has blunt but powerful crushing plates.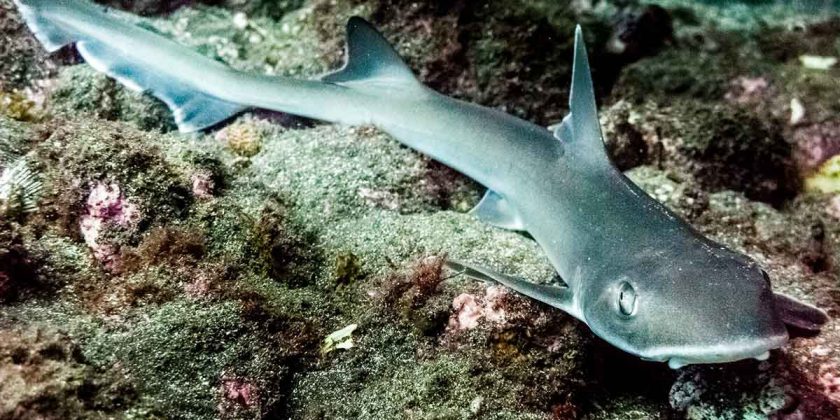 They are a relatively common species around the south and west of England and favour relatively shallow water. Only two years ago, 50 smooth hounds were spotted swarming together in shallow waters just off the Medmerry nature reserve near Chichester in West Sussex.
However, no other incident of this type has happened in UK waters before. Luckily, Thomson was wearing a thick winter wetsuit, which probably protected him from further injury. He still suffered a sizeable bruise "about three inches across" around his leg though.
He added:
It won't stop me going back in the water and it shouldn't stop anyone, I was just in the wrong place at the wrong time.
Featured image of a surfer at Croyde Beach, Devon. Photo: Miles Wolstenholme