O'Neill's pro wakeboard team have been documenting a two-week road trip across Germany, in search of the country's best wake spots. In the newly released episode 4 of 'Hit The Road', the team entered the final stage of their adventure. From Hamburg, their path took them to Aurrich in the northwest, with stops in Paderborn and Essen.
In the middle of an office complex there, Joe Battleday discovered a decorative pool with oversized concrete flower beds that presented themselves as perfect obstacles, while in Paderborn, Guenther Oka took on one of the greatest challenges of the whole trip: a rusty, three-meter high rail with a dangerously low water level.
In the press release, the team explained how the shot came together:
After hours of dialling in the speed and approach and a successful battle with inner demons, the shot—oh yeah—finally landed in the bag just before sunset.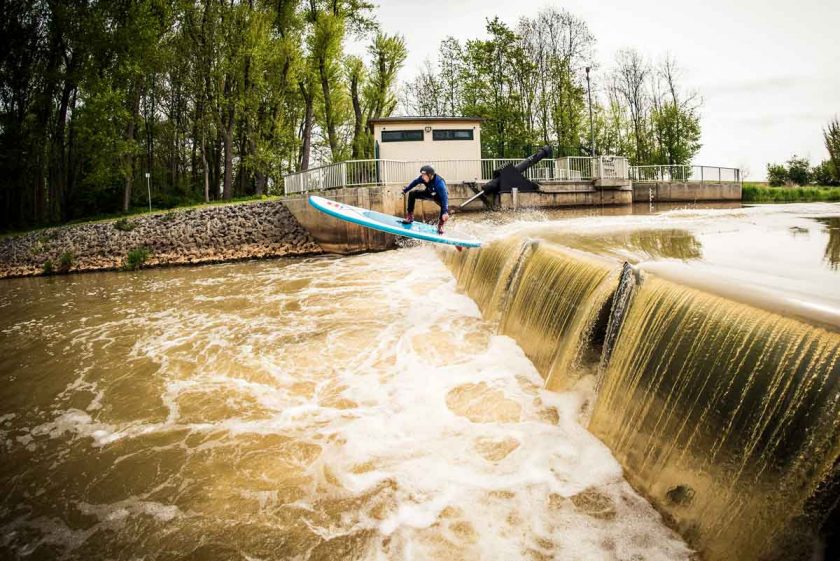 The last winch spot of the trip was an out-of-the-way weir system, where Dylan Miller proved his skills sliding on raw concrete surfaces. During a subsequent fun session, he even explored new frontiers in SUP riding when he dropped the artificial waterfall on his nearly 4 meter long board.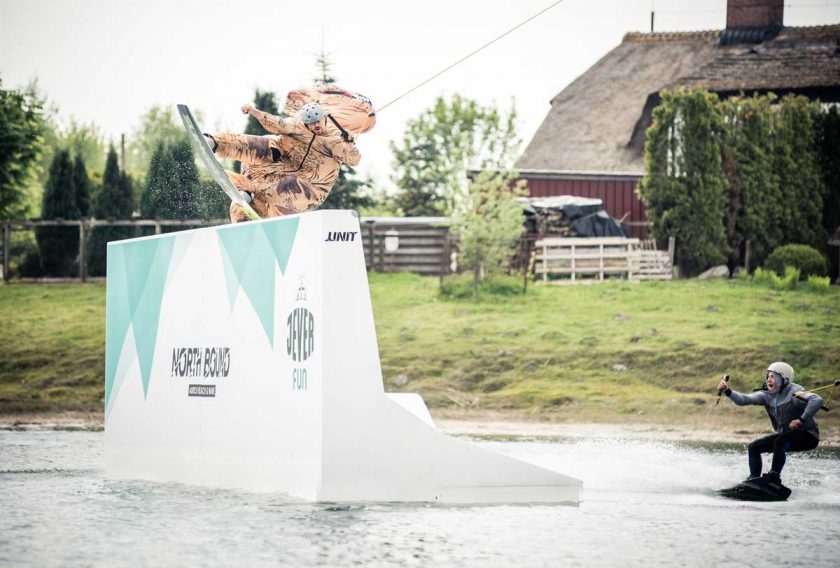 To conclude the road trip, the team visited a full-size cable park with "perfect weather and beach vibes" to take on a number or crazy challenges:
How many people can ride together on one wakeboard, and can a T-Rex, despite its baby arms, actually get on a board? These questions are all answered in Episode 4. Inflatable flamingos and rhinos became floating obstacles, and Joe Battleday, whirling like a hurricane, demonstrated that it's possible to complete four full rotations during a slide.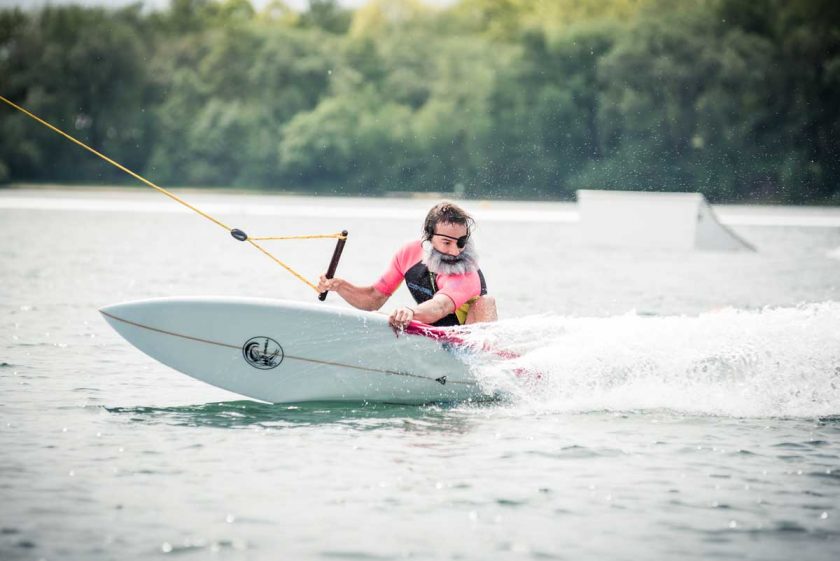 The closing words go to Nico von Lerchenfeld:
O'Neill Hit the Road 2017 was one hell of a ride filled with amazing winching, good spots, so much fun riding and challenges that you maybe wouldn't do, if it wasn't for such a great trip. Thank you so much! Over and out.
All photos: Courtesy of O'Neill/Eigner Photo