BoardCave is one Australian start-up hoping to bring the surf industry into the 21st century. Founders Ryan Mets and Chris Greben, launched the company back in 2011 with the aim of streamlining the buying process between surf brands and consumers. Their online marketplace of custom surfboards has continued to prove a hit in the global surfing community and the brand are now looking to improve the experience. We spoke to Ryan to find out more:
1. Tell us about BoardCave. What inspired the name and what inspired you to start-up?
Boardcave was initially set up to help brands expose their new surfboard models and technology entering the market. Today the company has evolved into a software solution and leading surf marketplace for surfers around the world. Our software, Cavewire, is re-thinking commerce. We believe e-commerce hasn't evolved with technology and we are building seamless solutions for the future. We are currently working with some of the world's leading surf brands to automate operations to drive sales both online and offline.
2. What makes Boardcave unique?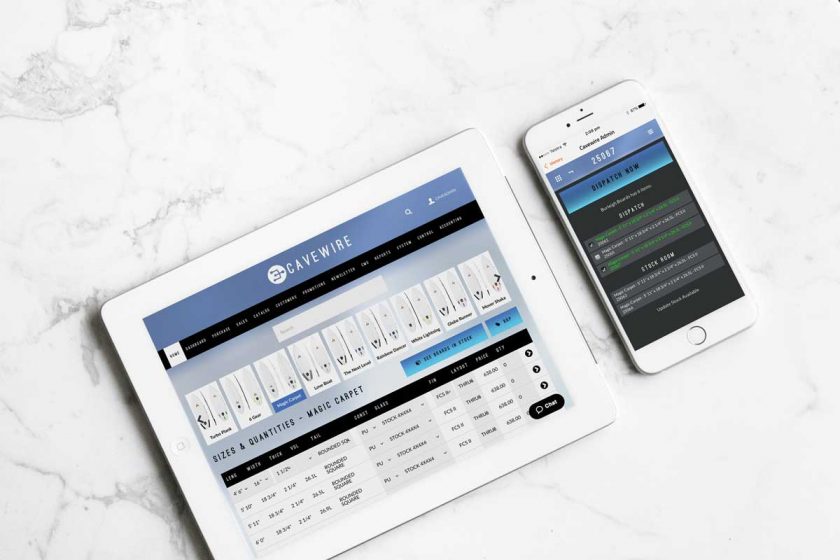 Boardcave runs on a software we built in-house called Cavewire. Cavewire is also used by many of the world's leading brands to run their production manufacturing, ordering, inventory, product management etc. This means Boardcave is an up to date source of the world's leading surf products. We are about to launch Boardcave 2.0 which will be on the latest version of Cavewire. This update will make Boardcave the largest core surf network in the world.
3. How did you decide which manufacturers to work with?
Many of the brands using Cavewire have been working with us for years. Each are selected based on their company needs and willingness to invest in using technology to build their brand and systems for the future. We work very closely with the brands that use our software, more so then other software companies. To do this we need to ensure we both have an invested interest in evolving the way things are currently done. It's an exciting time as technology is moving quickly and we are stoked to be building tech that helps companies and their employees offer customers new experiences and levels of service.
4. Who's your target audience and how are you planning to reach out to them?
Our target audience is currently branded manufacturers in the surf industry, so anyone developing products for surfers and lifestyle followers. However, we have started working with retailers of these goods. Retailers are also key customers. We need to ensure we understand our retailers needs and provide them with the tools for success in the offline and online retail space. In the end, our team is focused on blowing the socks off the customer with a seamless experience.
5. In your opinion, how has the surf industry changed in the last 30 years?
The surf industry has been slow in evolving with technology. The industry is very community focused and some of the bigger players have learned valuable lessons. There is a shift that's been happening in the industry as brands use technology to remain lean but capture opportunities
6. What's your plans for 2017?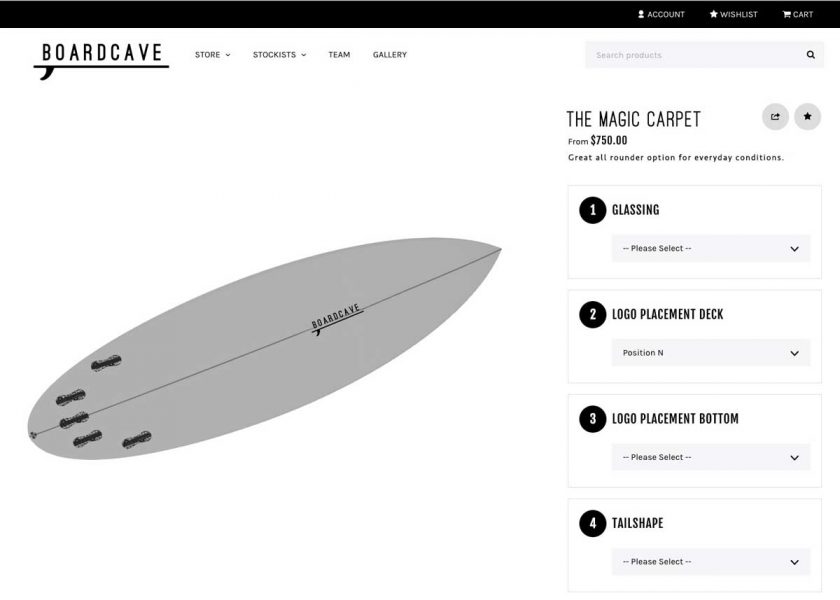 Continue to partner with like-minded companies as we evolve systems and expand into the U.S and Brazilian markets. Keep raising the bar with the performance and user experience of Cavewire. E-commerce is outdated and isn't structured to utilize the connective nature of the web, so we will continue to break down barriers and offer a better solution for the future of commerce.
Featured image: Julian Pennisi