A video has been posted online showing Portuguese pro surfer Pedro Boonman getting a sushi delivery. But not just any delivery. One delivered by a drone while he's out catching massive waves in the ocean.
The video
The video was created by Portuguese home delivery company, Home Sweet Sushi. It shows the 26-year-old surfing before coming back to the beach to make a delivery order on his phone. When he returns to the sea, the camera follows a drone carrying sushi into the middle of the ocean. It then drops off the order to a hungry looking Boonman who whips out his chopsticks.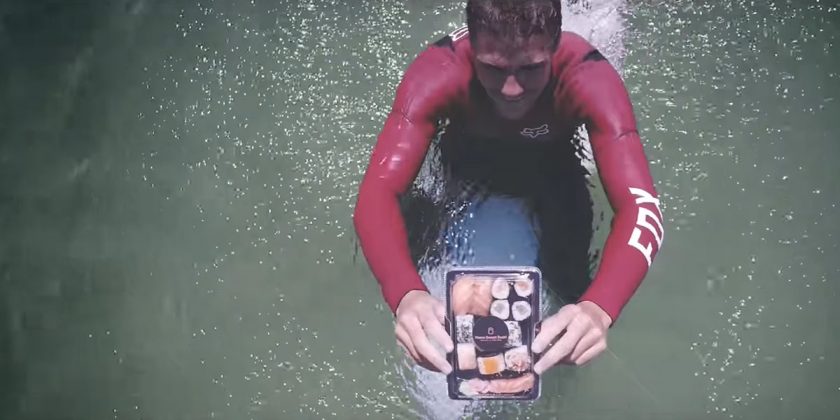 After grabbing a couple bites, Boonman paddles off on his board to catch the next wave. Turns out he's not just a sitting down type of eater, as, as soon as he rides the barrel wave, he whips out his snack and starts munching. Impressive multitasking!
It's thought the campaign promotes the company's delivery service and its commitment to bringing you the best sushi wherever you are. But don't hold your breath if you're hoping for the Boonman treatment, as it looks like you need a building address at the very least.
None of this middle of the ocean, to the right of a jellyfish malarkey.