The New Year is nearly upon us and it's fair to say that after the challenges of 2020, we're all looking for something new to shake off the old year and get us fit again. If you're looking for a new activity that will help you and your friends get back into great shape while being great fun at the same time, what about trying out some of these?
Joggling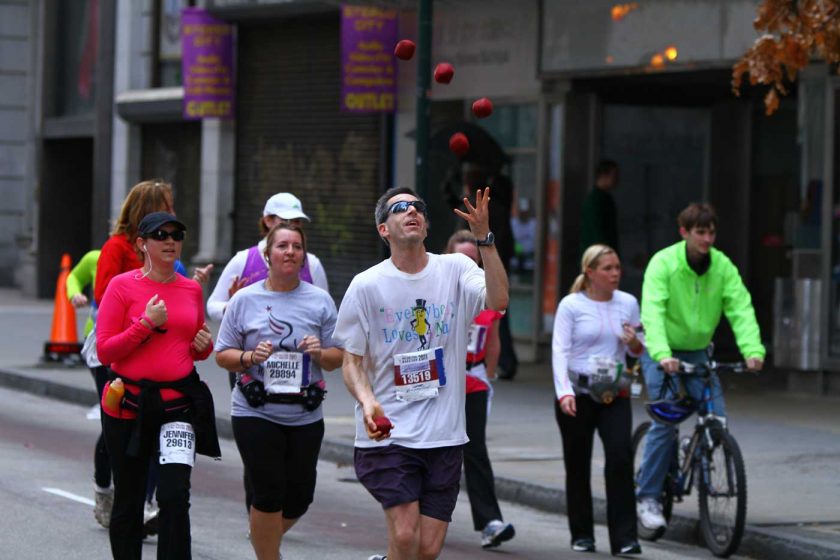 As the name suggests, joggling is a combination of jogging and…wait for it… juggling. If you're a great runner, trying to juggle will challenge your hand-eye coordination as you run. If juggling comes easily to you, trying to keep those balls in the air while you run as fast as possible is what you'll find challenging. Anyway, it's great fun to race your friends as individuals or as teams.
Night hiking
Even if you're an experienced hiker, hiking through the night will allow you to see even the trails you think you know well, from a completely new perspective. Venturing into the woods in the depth of night, with only flashlights (or even the moon) to light the way, can add a frisson of excitement to our fitness regime as we face one of man's most primeval fears – the darkness.
Disc golf
If you like the idea of spending time on the golf course, but without all the paraphernalia of golf bags and buggies, then consider getting together with a group of friends and playing disc golf.  The principle is the same as traditional golf as the object is to complete the course in as few throws as possible. The difference is that you're throwing a Frisbee-like disc into a specially designed metal basket, so the game can be as leisurely or as frenetic as you want it to be.
Ice swimming
Due to the ever-growing popularity of cold-water advocates such as Wim Hoff (aka the Iceman), more and more people are taking to swimming in the extreme cold. It's claimed to have numerous health benefits and be an effective way to accelerate weight loss.
Although it's one of the most exhilarating activities you can do, be aware that you need to get your body accustomed to the cold before you jump into that hole in the ice!  Start gradually, maybe from the fall, so that when winter comes, you'll be ready to dive in and enjoy the swim!
Cycle polo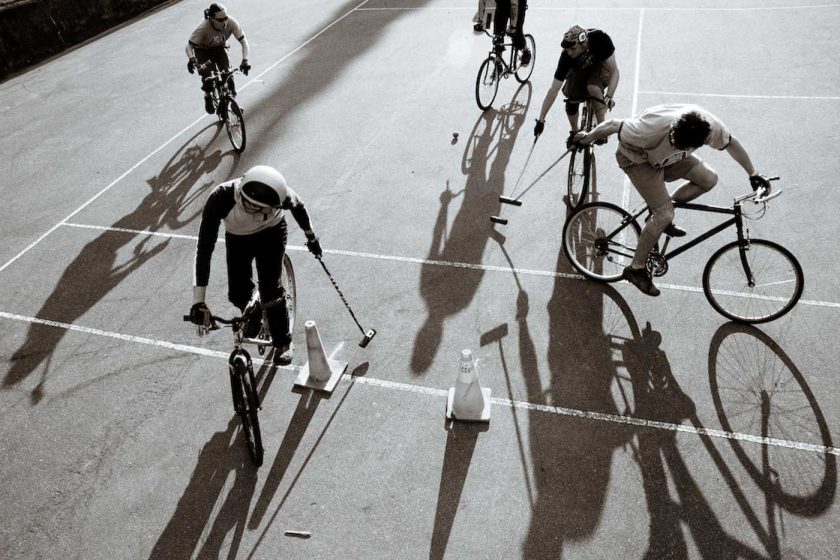 Not for the faint-hearted or those who have challenges with their balance! Cycle polo is played in teams of four to six. Games last 30 minutes, divided into four periods of 7.5 minutes. As with traditional polo with horses, the object of the game is to hit the ball into the opposition's goal, with your mallet. High-adrenaline fun!
Dressage
If you're already an accomplished horse rider, maybe it's time to take your skills up a notch. Why not train to enter dressage competitions?  Dressage involves highly specific training of the horse (and yourself) to complete several set manoeuvres.
Prepare for some expense to purchase the specific equipment required. For example, you'll need to invest in a special saddle and dressage saddle pad, as these will help you give precise instructions to the horse and allow him to make the movement you require.
Canicross
Canicross has been around since 2000.  It involves cross-country running (or racing) while tethered to your dog with a special harness. Do it just for fun, or get serious by joining organised competitive races—it's a great way to strengthen your bond and ensure that both you and your best friend keep increasing your stamina and endurance.
Swim-Run
In swim-run contests, you alternate periods of swimming (often in varied environments) with periods of running. It's great fun, as you are harnessed to a partner (a bit like canicross!), so you both need to keep the pace. You'll also need to be wearing a wet suit as you run and running shoes when you're swimming.
Hiking yoga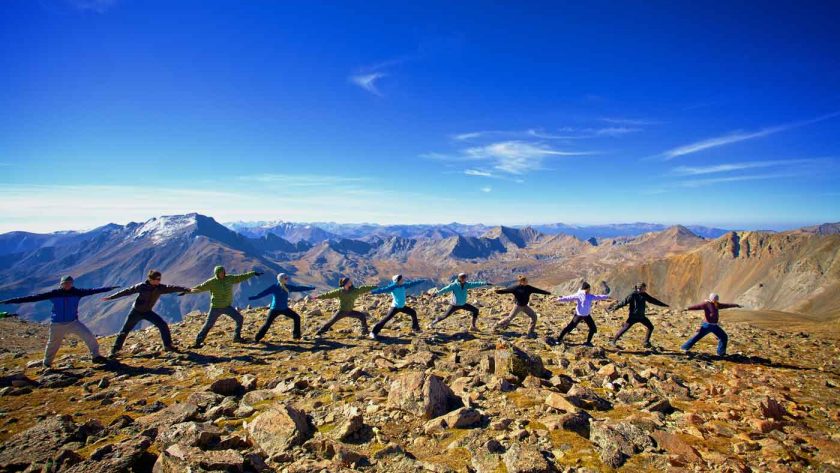 Want to get out in nature, at a less frenetic pace? Why not join a hiking yoga group? Head off into the wilderness, and when you're far from civilization, practice your asanas, breathing techniques, and meditation surrounded by the beauty and tranquillity of the landscape.
These are just a few ideas to help you embark on a search for new ways to raise your fitness levels and most important of all, to have fun while you do it! Whatever new sports you try out in 2021, enjoy them!