In some rural or hard-to-reach areas, such as within national parks, people can be left waiting hours for emergency support.
RELATED: Missing hikers, lost in 'arctic' conditions in Cairngorms, found – Bivvy bag saved their lives
But a new drone ambulance has been designed that could dramatically cut wait times and save lives, in these situations. It's a one­-person ambulance drone modelled after a standard quadcopter—driven by a GPS, pilot, or combination of both—that could be dispatched to an emergency scene with a single EMT. It's designed to land almost anywhere, thanks to a footprint the size of a compact car. The EMT stabilises the patient, loads him up, and sends him back to the hospital for further treatment.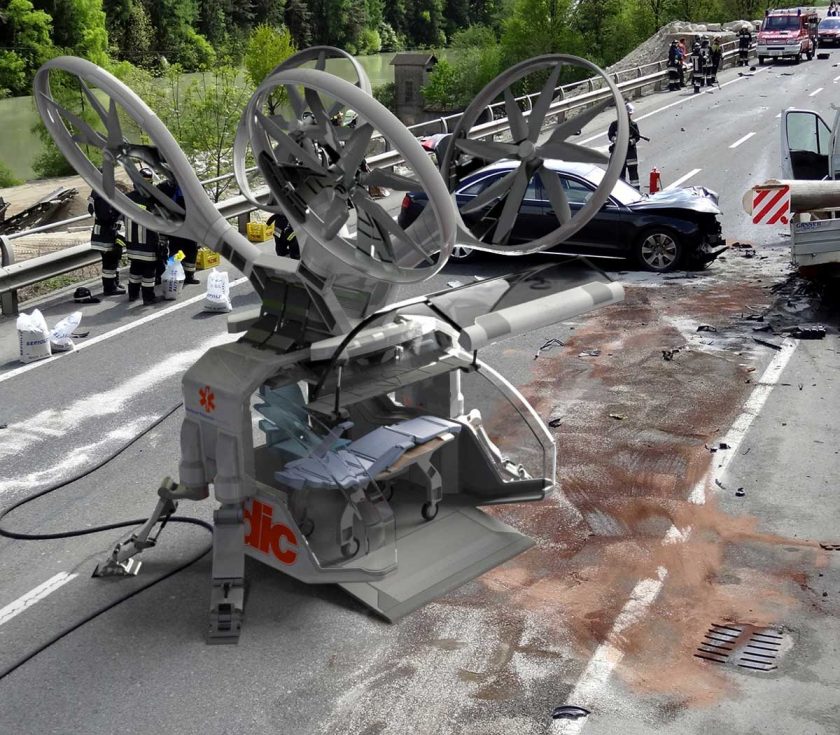 The concept drone has been put together by Texas-based design company, Argodesign.
Argodesign founder, Mark Rolston, said:
Obviously, it's not a thoroughly vetted concept, but I think it's extremely intriguing where drones might show up. It would be nice to see them used this way, rather than another military function or more photography.
The idea was born from a team brainstorming session
The idea was born from a team brainstorming session around how health care could become more accessible.
The designers first thought about how they could build a better ambulance, and the rise of autonomous vehicles inspired them to consider a self-driving ambulance. Then they thought of helicopters and drones, and the rest developed from there.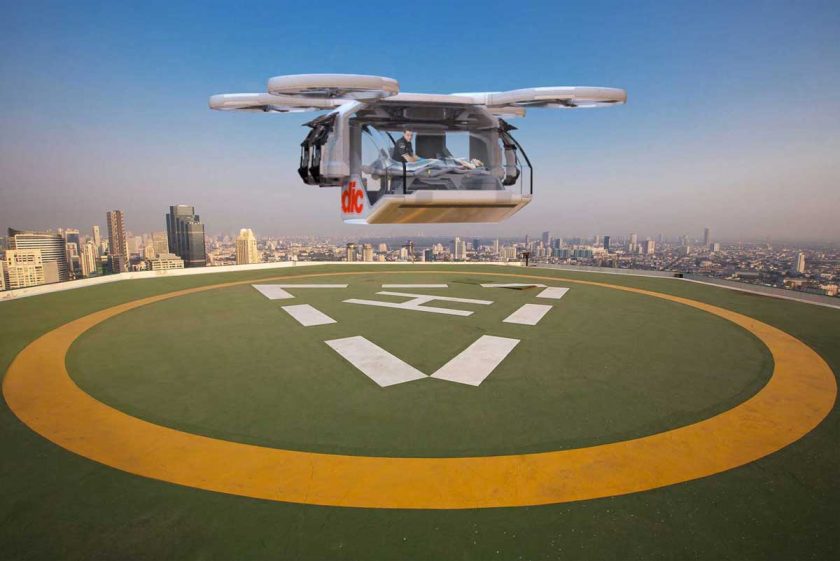 The drone's benefits would be significant
A single pilot who would usually fly a single helicopter could manage a whole fleet of drone ambulances remotely, relying on autopilot through the skies, and taking over manual controls only during more complicated takeoffs and landings.
There's also the issue of price: Rolston believes an ultralight drone could be constructed in the million dollar range. While that's several times more expensive than a wheeled ambulance, it's cheaper than a medical helicopter.
Concept to Reality
So, will we be seeing semi-autonomous quadcopter ambulances in the future? The idea is entirely plausible.
Drones exist, and they are getting better by the day. Autonomous cars are also becoming a reality, so it's not that far a leap. On the future of this concept, Rolston, said:
I wouldn't be surprised to get emails, to hear lots of the aeronautics companies saying, 'we are working on something like this'. It makes perfect sense. We may have underestimated the wingspan challenge for lift, but in a greater scheme of things, that's a trivial part of the idea.