Avid photographer and engineer, Ryan Stout, has created the world's first intelligent assistant for DSLR and mirrorless cameras. Capable of determining the optimal settings for any scene you're shooting, Arsenal is set to be a game changer for amateurs across the world.
The concept
Arsenal has been designed to help photographers capture the perfect image every time. With its powerful ARM processor, it is capable of comparing the current scene with thousands of past images in its database to discover the optimal shot. It then not only determines the optimal settings for the shot but also fine-tunes those settings using 18 different environmental factors.
Alongside adjustments to shutter speed, aperture, and ISO, Arsenal is also capable of capturing long exposures in rich colour and dramatic motion blurs, without the need to buy expensive neutral density filters. It also utilises focus stacking techniques to keep your entire scene in sharp focus. In seconds, you can take multiple exposures and merge them into a single RAW or JPG file on your camera. A process most photographers would need to do in post-production.
Take a look at Arsenal in action:
https://www.kickstarter.com/projects/2092430307/arsenal-the-intelligent-camera-assistant
Extra features
Alongside focus stacking and capturing long exposure images, Arsenal has some other really intelligent features. The device is controlled wirelessly from a smartphone which also allows you to set and adjust the settings yourself and see a live preview before you trigger the shutter. It also offers the user advice and insight into where to place the camera based on situational constraints such as vibration.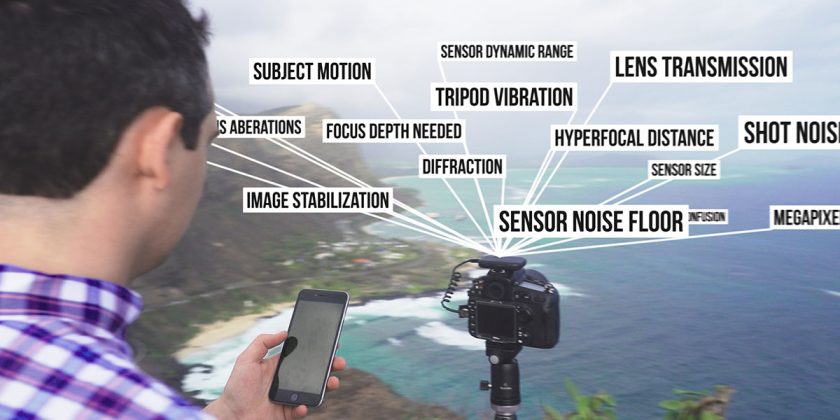 While the device has been fully developed, it is currently in pre-production stage and Stout has launched a crowdfunding campaign to help fund manufacturing costs. Despite only launching a few weeks ago, he's already beat his target by $620,000, proving Arsenal's huge potential in the market. After further software and hardware checks, Arsenal should ready for shipping at the start of 2018.
Capability
Likewise, this time will give Stout the chance to test Arsenal's capabilities with other cameras. At present, it fully supports dozens of popular DSLR and mirrorless camera models made by Canon, Nikon, Sony, and Fuji. But the team have yet to check its capability with models from Panasonic, Pentax, and Olympus. Something many consumers will be looking to find out.
Arsenal's potential
Arsenal looks set to change the way photographers think about and take photos. While some could see this as a way to cheat, such technology can help amateur photographers learn more about the art of photography and how different settings affect each shot. It's kind of like having a teacher always on hand. A teacher that opens up new possibilities at the click of the button.
If you fancy going solo and learning from what Arsenal has taught you, you can always just take it off and practise.