Are you surprised to see streaming devices hogging the limelight in an era of smart TVs? If yes, don't be as they have enough potential and inventiveness in them to last an eternity. But then, this discussion primarily entails the voice support featured by a handful of these streamers and how relevant is this technology in 2021 and beyond.
Also, I will focus on every voice-controlled streaming gadget in the retail space and how each fare against the numerous expectations of evolving content connoisseurs.
Is voice control in streaming devices relevant and important?
If truth be told, the best possible use of voice assistants like Siri and Alexa has to be in controlling television sets. While most smart TVs already come integrated with the ecosystem-specific voice assistants, things can get tricky if you wish to control a conventional TV using voice.
This is where a streaming device exhibiting voice control comes in handy as it offers better control over the televisions whilst cutting the cord in the most holistic manner.
Which streaming device is the most interactive?
Before I take this factor up for discussion, you need to ascertain the efficacy of a voice-controlled streamer, in regards to non-smart TVs. In most cases, voice support is used to command the device to access the more complex menu systems with ease. Instead of using the remote for frantically searching for the requisite app or setting, a voice command bypasses the clutter and takes you directly to the concerned point.
But then, using voice support should be an interactive and magical experience and it is better to stay away from the streamers where setting up the premise is more of a frustrating exercise. Also, if you are looking to find the best streamer with integrated voice support, it is also necessary to consider platform-agnostic compatibility.
For instance, voice control as a cord-cutting resource for Fire Stick users is appropriately compatible with Amazon Prime. But its ability to command Netflix, YouTube, Hulu, Philo, and other OTT resources is what makes it an excellent streaming device.
This is where Roku fails to impress as it only allows you to access Hulu OD and Roku Channel with voice commands and other resources that need to be accessed manually. But then, these are mere approximations and the best option is to go with a streaming device that is most popular and reviewed across online stores.
But then, which one to buy!
Here are some of the best streamers with voice support that simplify your TV viewing and usage experiences.
Fire TV Stick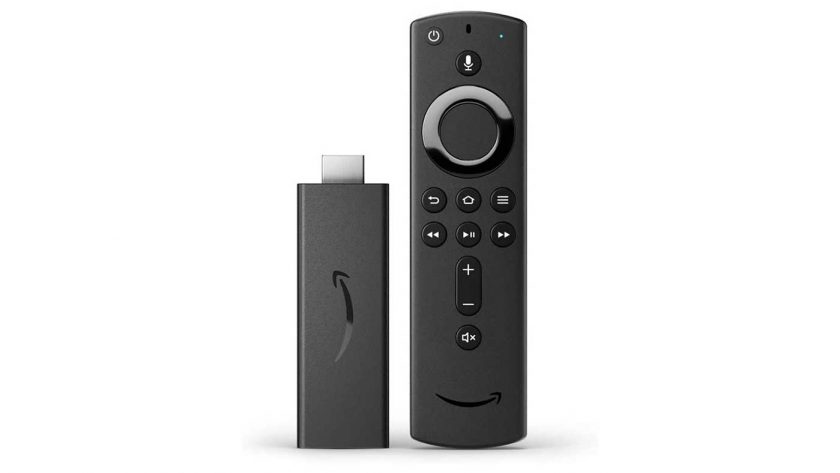 If you are looking for the highest level of control on your non-smart TV, there isn't a better option in the market than the Fire TV Stick. It wouldn't be wrong to say that it is the Amazon Fire TV Stick that comes closest to perfection when it comes to making the best use of voice control. Most importantly, this streamer comes cheap and allows you to directly command the likes of Vue, Hulu, and Netflix to open.
In addition to better control over the channels, the Fire TV Stick is apparently the best cord-cutting option in the market, courtesy of the hands-free support and the ability to work in cohesion with the Echo Dot, TV Cube, and other relevant devices within the same ecosystem.
Once paired with Alexa, the voice-supported Fire TV Stick remote even allows you to scroll in a particular direction or invoke other settings like Select, and more. In addition, programming the Firestick remote for TV is not complicated at all.
Therefore, despite the occasional misses, like the inability of the Fire TV Stick to pick up specific channels, this device has voice control infused most thoroughly into the system, which works well with Alexa speakers and even the remote that comes bundled with the device.
Apple TV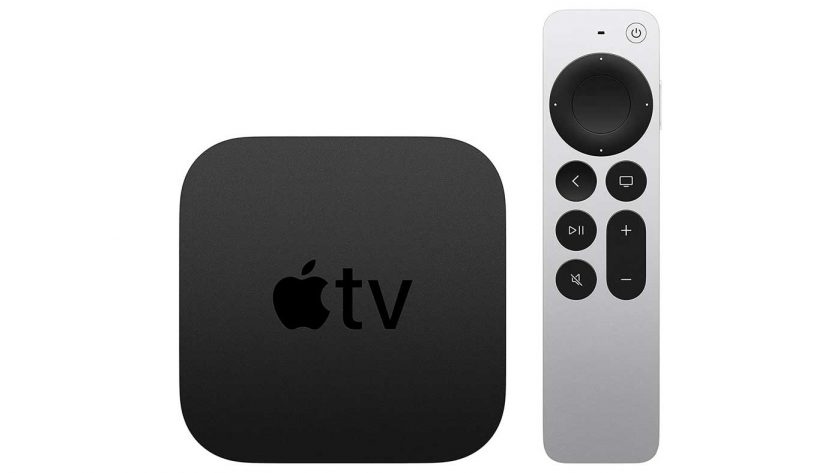 Barring the exorbitant price, there isn't much wrong with the Apple TV in general. Also, it gives the Fire TV Stick a run for its money if voice support is one of your priorities. The Siri-enabled remote control is quick to summon the likes of HBO Go, YouTube, Netflix, and more.
Plus, you can easily pair other subscriptions and control them using voice commands. Also, Siri, as a digital assistant, is capable of responding better to long-tailed commands and even follow-up instructions.
However, the device isn't all that powerful when it comes to accessing the console in the hands-free mode, which is the only reason why the Fire TV Stick inches a few strides ahead.
Google Chromecast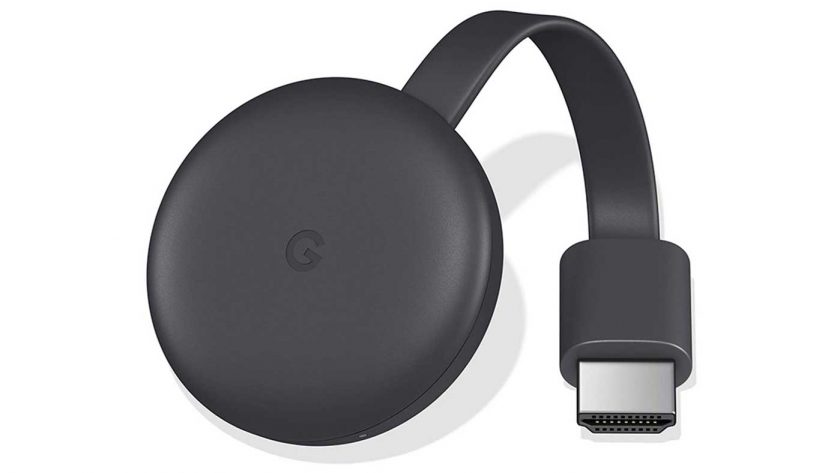 The Chromecast is also one of the better picks if you are primarily seeking voice control. It can easily summon close to 10 streaming platforms, including YouTube, HBO Now, Netflix, and more. However, what's intriguing is that this streamer doesn't use a traditional remote control and the voice commands can only be intercepted via the Google Home setup or the smartphone app.
Therefore, if you are actually interested in getting a remote control for managing the conventional TV, this might not be a good streaming option.
Roku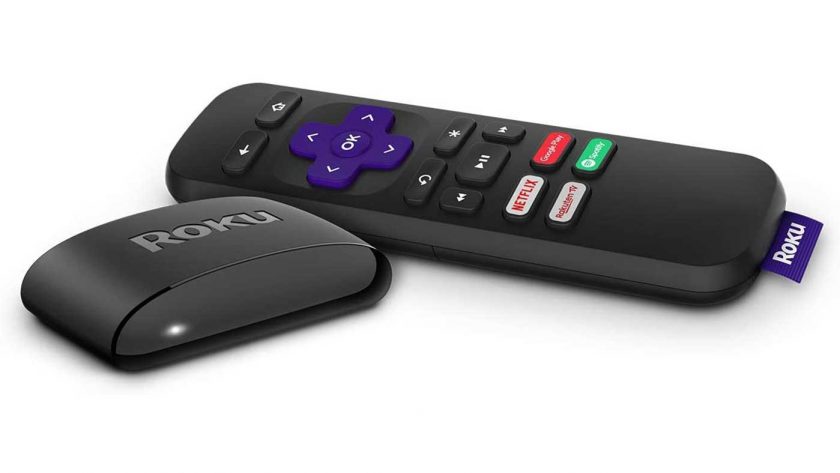 Personally, my adoration for Roku is way more pronounced than what might seem after placing this at the fourth position. However, even though Roku is an excellent streaming device, the voice control isn't as refined as it should be.
Instead, it doesn't support a majority of streaming platforms and even the exact commands that need to be followed. Also, you cannot use the streaming device for jumping straight to the cable channels, making the Roku a less preferred streaming device.
Overall, voice control, as and when offered by the aforementioned streaming devices, is extremely relevant even in 2021, owing to the affordability, customisation, and easy setup. However, if I were to choose one, I would recommend the Fire TV Stick over any other gadget, owing to the competitive price point, portability, and ability to work with numerous streaming platforms and settings.
Featured image: Mollie Sivaram/Unsplash