The time has come to carry your car… that is according to Tokyo brand, Cocoa Motors. The brand have launched the world's smallest car which is the size of a laptop in a bid reduce commuter traffic and get users to their destination faster and more efficiently.
The car, called the Walkcar, is only 13″, weighs 2.8kg and can reach speeds of up to 16km/h. Made from carbon, the Walkcar has a driving time of 1 hour and can be charged back to full power in 1 hour.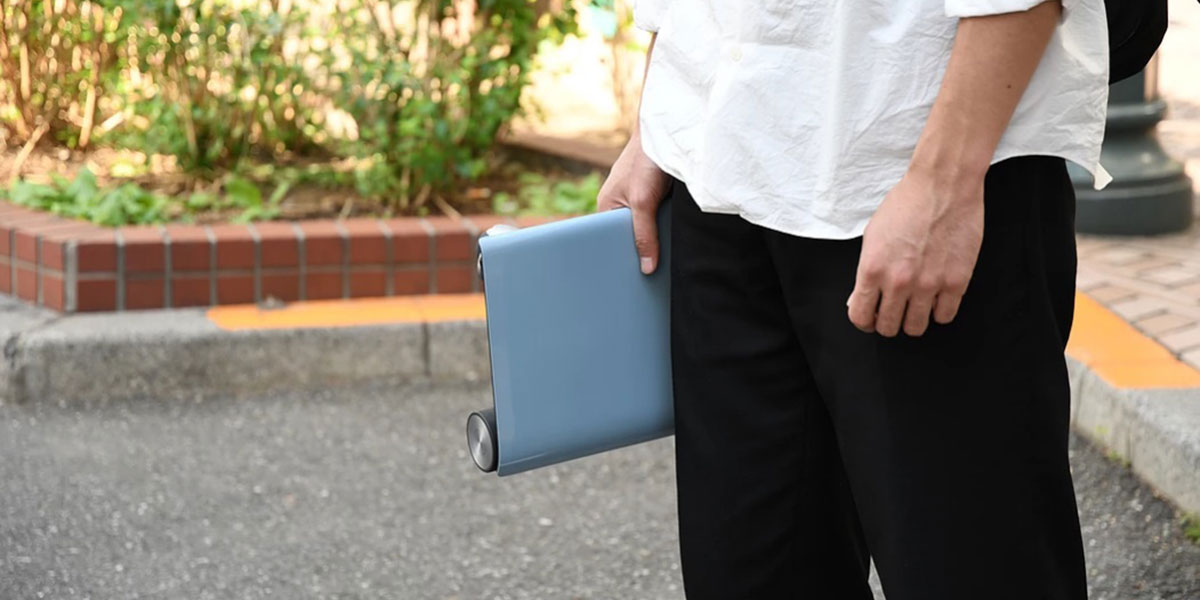 The brand have just launched a promotion video showcasing the car's capabilities. However, it doesn't come cheap. At present the Walkcar is priced at $1,280/ £1011.
While it certainly fulfils a function, its price may put some commuters off. Likewise, some may be concerned with safety aspects. Commuters have enough concern riding a bike in cities like London and New York, let alone balancing on a tiny board through heavy traffic.
Despite these concerns, the board has certainly attracted some interest and it is currently available to pre-order in 13 different countries, including UK, US, Japan and Australia. The brand plans to start shipping from September 2017, on a first-come-first-served basis.