If you're anything like me, then you probably run out of power on your laptop far too often and at the most inconvenient times—in my case, it's usually halfway through writing an article or editing a video.
This is not a problem when I'm close to a power socket, but I like to change my working position and switch to a standing desk throughout the day. Plus, my phone is pretty ancient; I'm sticking with my Moto G5 for now to cut down on electronic waste, but it has a notoriously bad battery life and so needs to be recharged almost every day.
Zendure X5 power bank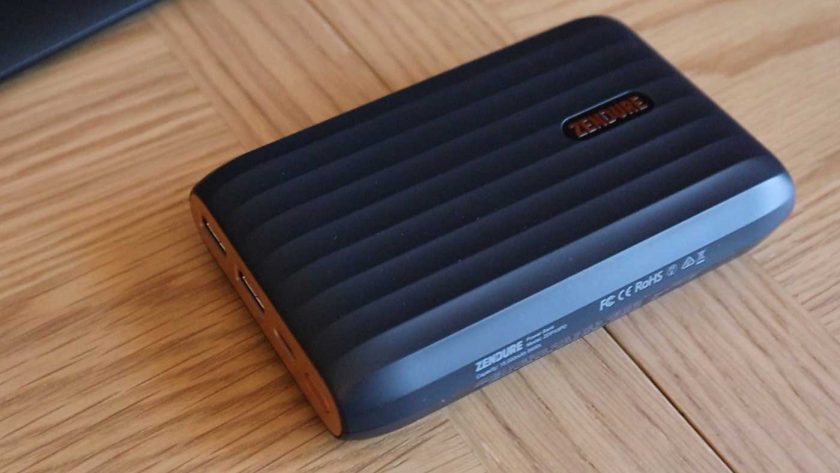 So, when Zendure reached out to see if we'd be interested in taking a look at their new portable power bank, the Zendure X5, I was more than happy to test it out.
This is not the first time that the US brand has hit our radar. Many of you will already be familiar with the 27,000mAh Zendure SuperTank, which has gained a strong reputation as the go-to portable laptop charger. The fact that you can also use the SuperTank as a USB hub has helped to justify its large size and near $200 (US) / £160 (UK) price tag.
Still, for most people, the SuperTank is overkill, and that's where the X5 comes in. It offers most of the benefits without the bulk or the eye-watering price.
Portable USB-C PD laptop charger and hub
Like the SuperTank, the Zendure X5 features a USB-C port with power delivery so that you can charge laptops that support USB-C charging. While the maximum output is half that of the SuperTank, at 45 W, this still means that the X5 will charge a MacBook Air up to 40% in just 30 minutes. To avoid your laptop recharging the power bank, Zendure has also included a directional PD switch that can be toggled by holding the power button for 3 seconds.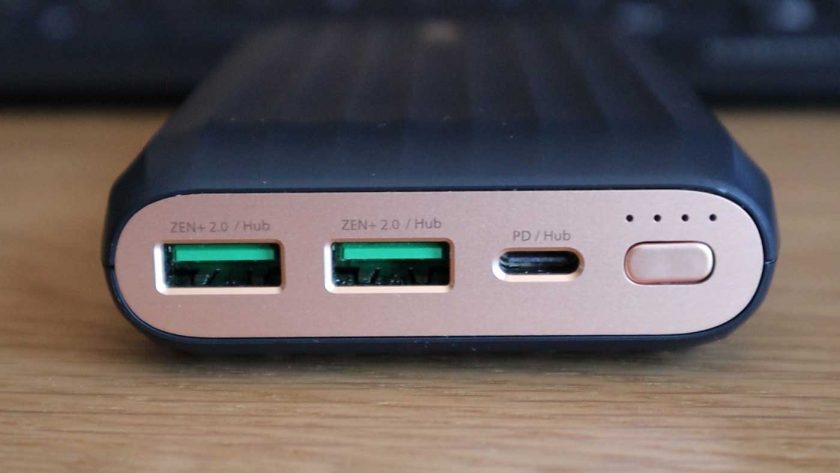 Alongside the USB-C port, which doubles as the recharge port on the X5, are two Zen+ 2.0 ports. These are USB-A 3.0 ports that support 5Gbps data transfer when the device is used as a USB hub. To enable this mode you simply need to double tap the power button when connected to a laptop.
In battery mode, the two USB-A ports can also be used to charge most portable devices. Each outputs a maximum 18 W and supports QC 3.0/2.0, so that Quick Charge compatible devices (like your smartphone) can recharge up to 80% in just 35 minutes.
With a 15,000mAh capacity, the Zendure X5 will add about 7-10 hours of charge to the average laptop or recharge a smartphone 3-4 times. It can also recharge a Nintendo Switch 2-3 times and, since it charges faster than the original dock, you can keep on playing at the same time.
Zendure X5 design
Impressively, Zendure has managed to squeeze all of this into a truly pocket-sized form factor. At 11.5 x 7.5 x 2.5 cm it's around 25% smaller than most comparable power banks I've seen on the market and over 60% smaller than the SuperTank.
The outer shell is a combination of ABS and polycarbonate which offers a high degree of durability without adding too much weight or bulk. In fact, while I've seen larger figures posted online, I measured the X5 at just 307 g (about 11 ounces). So I wouldn't hesitate to carry it in my backpack on a road trip or even in a saddle pack when bike touring.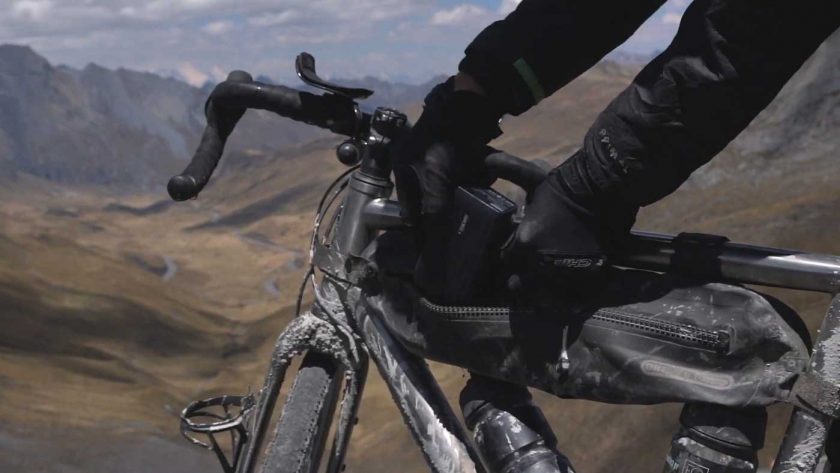 The Zendure X5 comes in either graphite or pearl white, which both look stylish in my opinion. While the gentle lines finish off the sophisticated design without going overboard.
Final thoughts
I've been testing the X5 for a few weeks now and I've found it to be one of the best power banks I've used. Compared to the SuperTank, I do miss not having an additional USB-C port which would enable the device to be charged and used as a USB hub at the same time. But, apart from that, it's everything you want a power bank to be: small, light, packing lots of power, and at a reasonable price.
Pricing & discount code: On that note, the Zendure X5 retails for $99.99 (US) / £80 (UK), but ADAPT readers can get a 35% discount using the discount code X535.
Specs:
Model: ZDPX5PD
Capacity: 15,000mAh 3.6v / 54Wh
Battery cell: 21700 / 5000mAh x 3
Input: USB-C 5-20V, up to 3A, 45W max
Output USB-C: 5V/3A, 9V/3A, 12V/3A, 15V/3A, 20V/2.25A, 45W max
Output USB-1/3: 5V/3A, 9V/2A, 12V/1.5A 18W
USB Hub: USB 3.0, 5Gbps data transfer
Dimensions: 11.5 x 7.5 x 2.5 cm
Weight: 307g
Finishes: Graphite/Pearl White
Verdict
The Zendure X5 is everything you want a power bank to be: small, light, packing lots of power, and at a reasonable price.
Pros
Pocket-sized
Lightweight
15,000mAh capacity provides plenty of juice
Powerful 45 W output for laptop charging
USB hub
Can charge three devices at once
4.5
Pocket-sized power + USB hub
If you have any questions about the Zendure X5, feel free to leave them in the comments below and I'll do my best to answer them.