Stylish vegan footwear used to be notoriously hard to find. But now they are lots of companies creating vegan trainers, shoes and sandals that not only look great but have been made ethically. These following companies made my Top 10 list because they put ethics and the environment at the top of their priorities. Each one creates awesome shoes that help protect the planet and its inhabitants.
Freewaters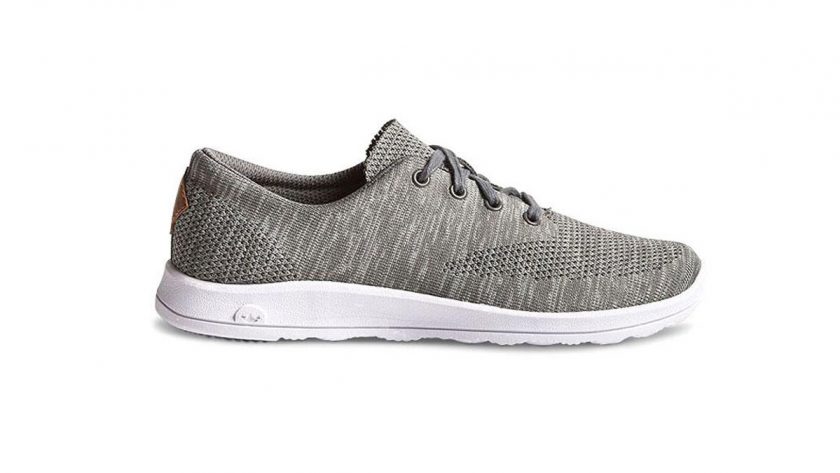 Freewaters is a US brand, with a UK outlet, that creates casual trainers and sandals perfect for every day living. They use profits to fund clean drinking water projects around the water, and, to date, have funded 80 profits in Haiti, Kenya and the Philippines.
Most of their trainers and sandals are vegan but look out for their leather sandals which are clearly marked.
Their style is cool but sophisticated and their shoes suit everything from city travels, by the beach and even a casual day in the office.
See more.
Ethletic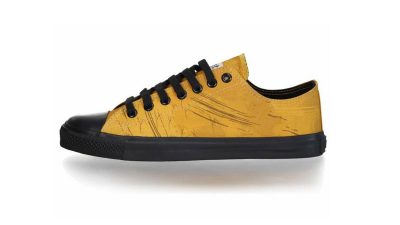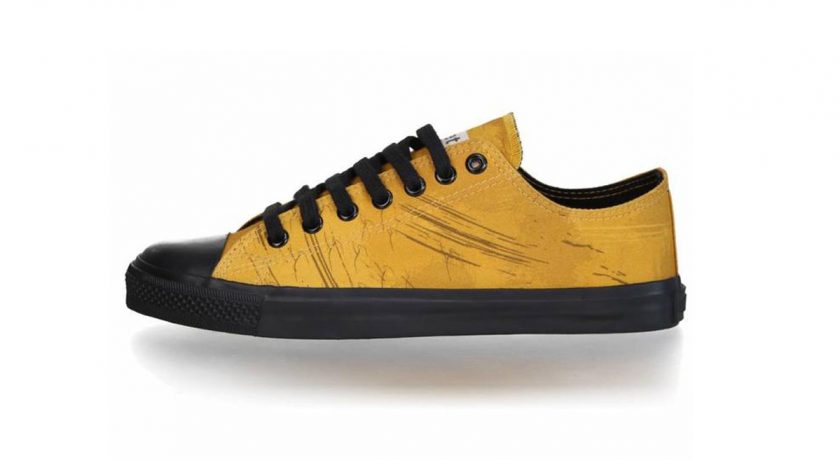 Ethletic is a German shoe brand known worldwide for its ethical footwear. It was the first to be awarded the Fair Trade Quality label and invests heavily to improve the lives and welfare of those people working in its supply chain.
The brand has outlets around the world, including the US and UK and it also sells its trainers and shoes online. Its range is entirely vegan, proudly fair trade and uses FSC certified natural rubber for its soles.
From hi-tops to skater shoes and plimsoles, Ethletic is the perfect ethical street-wear shoe.
See more.
Flamingos' Life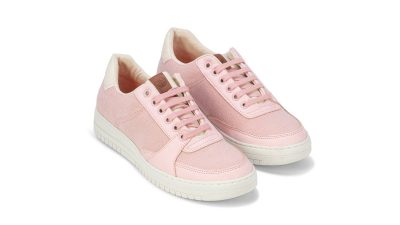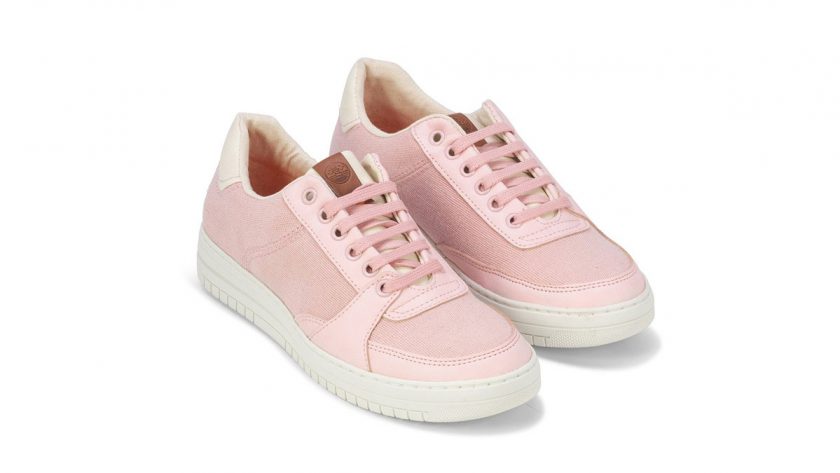 Flamingos' Life is a Spanish company that sells across Europe and the US. Branded as an 'animal free corporation' its entire range is vegan and with every pair sold, the company plants two trees through the Eden Reforestation Project.
The brand mainly creates street-style trainers, but also sells a small range of sandals and backpacks.
Having only launched in 2015, the company did appear to have some teething issues with the durability of its shoes (going on its Facebook reviews.) However, it appears to have quickly sort out the issue and has improved the quality of its latest collection.
See more.
Veja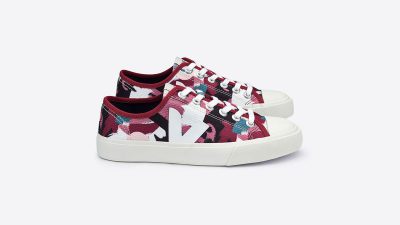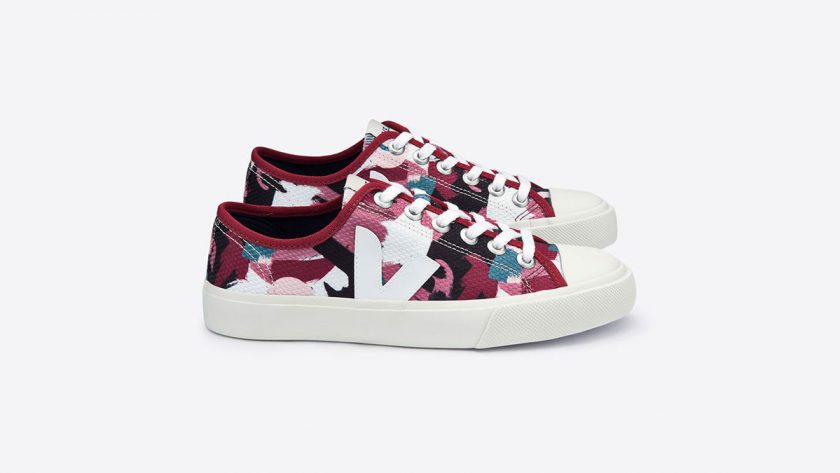 Veja is a well-established ethical footwear brand that creates "environmentally friendly sneakers, made with raw materials sourced from organic farming without the chemicals or polluting processes."
Some of their trainers also utilise recycled materials, like plastic, cotton and polyester, giving the material a second life and keeping it from landfill.
Not all of its range is vegan-friendly, but those which are suitable are clearly marked. Its designs are classic and versatile and a particular favourite is its jute trainers made from 50% organic cotton, 29% jute and 21% recycled polyester.
See more.
Will's Vegan Shoes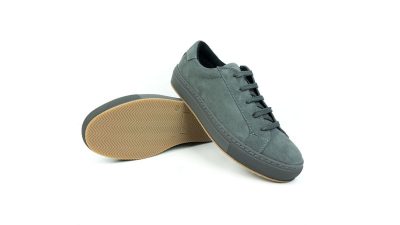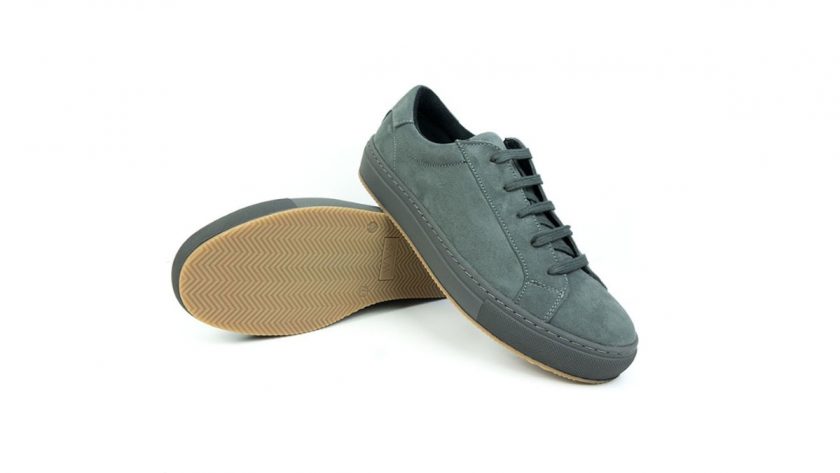 Last week I wrote about Will's Vegan Shoes new waterproof hiking boots! This was a really exciting launch as the shoes finally combined great technical materials with style — something the vegan walking boot industry has been lacking. But now I'm focussing on their range of trainers.
As the name suggests, the brand's entire range of shoes is vegan and its trainers combine vegan-friendly materials with recycled rubber outsoles. All of its shoes are made ethically in Portugal and Europe and are delivered in plastic-free packaging.
More info.
Good Guys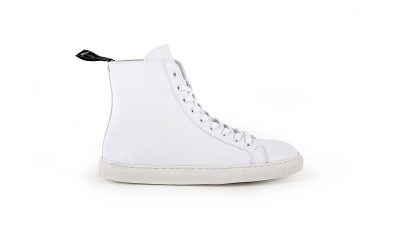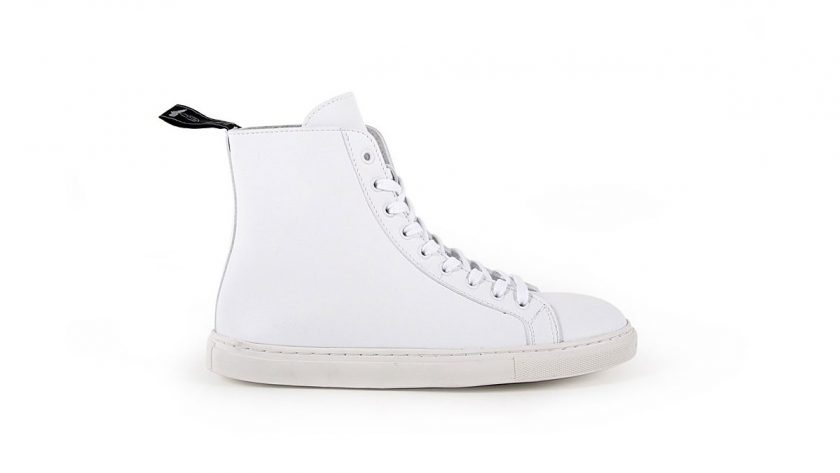 The Good Guys is a French brand, based in Paris, that has been making vegan shoes since 2011. In 2017, it won the PETA Award for "Best vegan shoes." Its range of trainers include both low-top and hi-rise designs and are made with vegan suede/leather or canvas and rubber soles.
All of the shoes are designed in Paris and manufactured ethically in Portugal.
While I like their style of shoes, my favourite attribute of their brand is definitely their tagline. Remember "Good guys don't wear leather."
More info.
Toms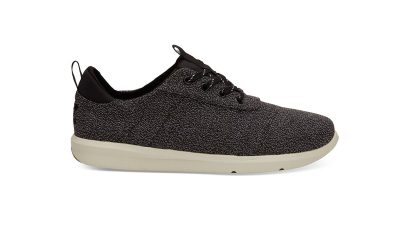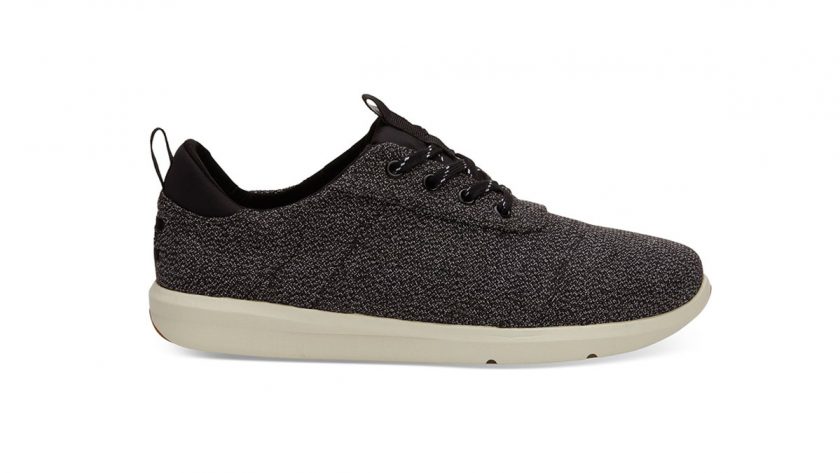 Toms is a well-established footwear brand in the ethical market. Its iconic folded slip-on shoe is available worldwide, online and on the high-street. But recently it has also launched a range of lightweight vegan sneakers perfect for casual wear. While not all of its range is suitable for vegans, many are and they are clearly labelled.
With every shoe sold, Toms helps a person in need. Its outreach programmes have helped thousands of vulnerable people around the world by giving access to clean water, providing new shoes, better access to education and also improved medical treatment.
More info.
Po-Zu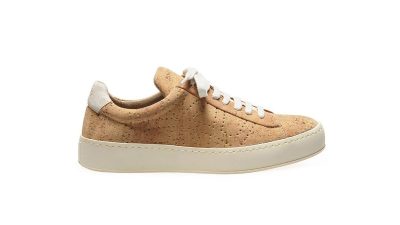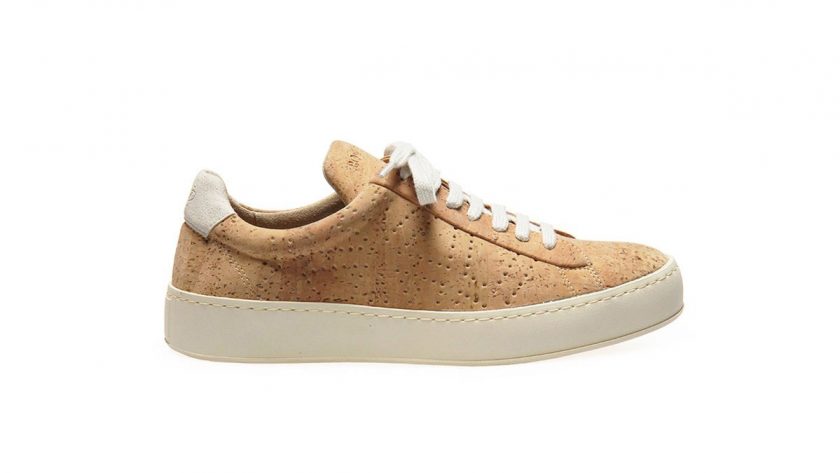 Po-Zu is an UK-based award-winning ethical shoe brand that use natural materials to create beautiful shoes in a small eco-friendly factory in Portugal. Most of their shoes are vegan (clearly marked), but watch out for those that use wool and leather. 10% of its net profit also goes to support three charities which support and protect the environment.
What I like about Po-Zu is its creative designs. It combines quality materials (including pineapple leather and cork) and classic shapes with bold colours and prints. It even has an official Star Wars range of shoes!
More info.
BANGS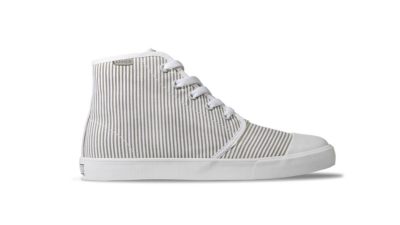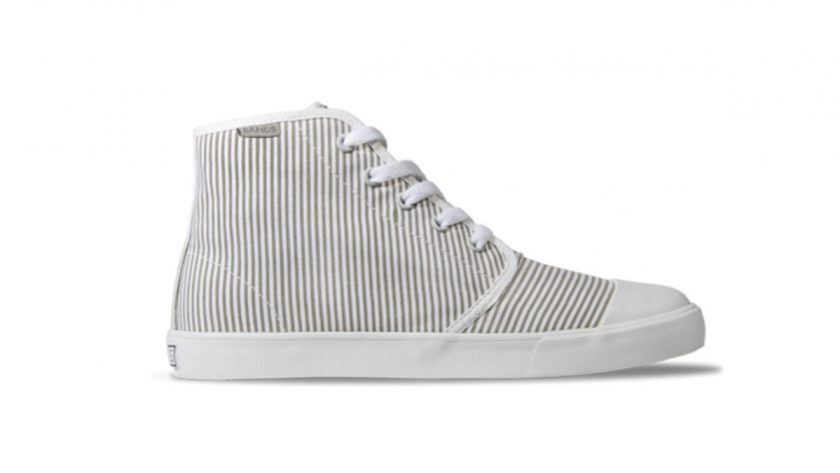 BANGS is "an adventure inspired footwear company created to make the world a better place". It uses 20% of its net profits to support entrepreneurs around the world. Entrepreneurs build up their business and then repay their loan and when the loan is repaid, the brand re-invests that same loan with a new, different entrepreneur! To date, it has helped 1201 entrepreneurs in 69 countries.
Its entire range is vegan and is made in a family-owned factory in Asia, which has been chosen for its ethical standards.
More info.
NAE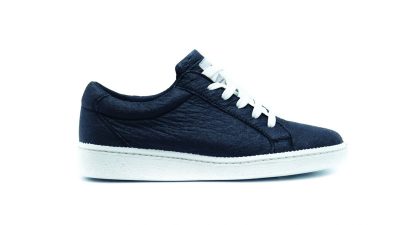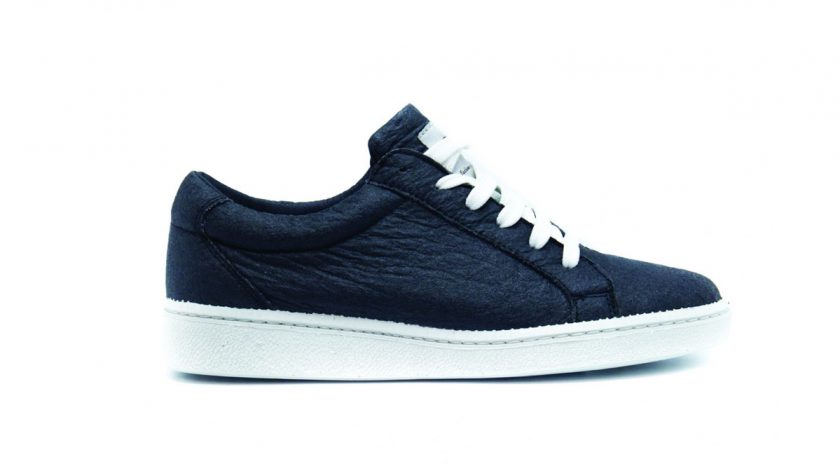 Nae (No Animal Exploitation) is a Portuguese vegan footwear brand that makes its shoes in certified factories in Portugal. This ensures its shoes are made to both ethical and environmental standards and it can track its supply chain.
It uses natural materials like cork and pineapple leather and even recycled airbags and PET to create trainers and shoes which are both ethical and stylish.
Plus the company also offers worldwide free shipping!
More info.
Other shoe brands
These companies didn't make my top 10, but I know they have a range of vegan trainers. Those that are vegan are marked.
Native Shoes
Vans
Etnies
Alternatives Stores
Ethical Wares
Etiko
Esprit
Walsh