Single-use plastics are one of the 21st centuries biggest problems. We encounter it in our daily lives over a hundred times, most of the time in products we didn't even realise contained plastics. One of these is wet wipes. Many of you may have already heard about the hundreds of tonnes of wet wipes that block our sewers and end up strewn across our river banks. Earlier this year, 5,000 wet wipes were found in an area the size of half a tennis court next to the Thames.
It's absolutely shocking to comprehend how many people have been flushing these wet wipes away. While some brands claim their wipes are flushable these wipes normally contain polyester, a form of plastic that doesn't deteriorate. Woven together with cotton, these wipes mount up and add to the existing blockage under our homes.
To combat this, the government have announced a ban on wet wipes to be introduced in the next 25 years. However, 25 years is too long and we can start doing our part now. I've compiled a list of the best environmentally friendly alternatives to wet wipes which you can use right now. These wipes are natural, eco-friendly, reusable and biodegradable.
For Baby & Adult
CannyMum Bamboo Dry Wipes
These wipes are 100% biodegradable. Made of organically grown bamboo they are fragrance-free, chlorine-free and chemical-free. Plus they are super soft making them perfect for sensitive skin and babies. They can be used as gentle dry wipes, as tissues and as homemade wet wipes—just add water.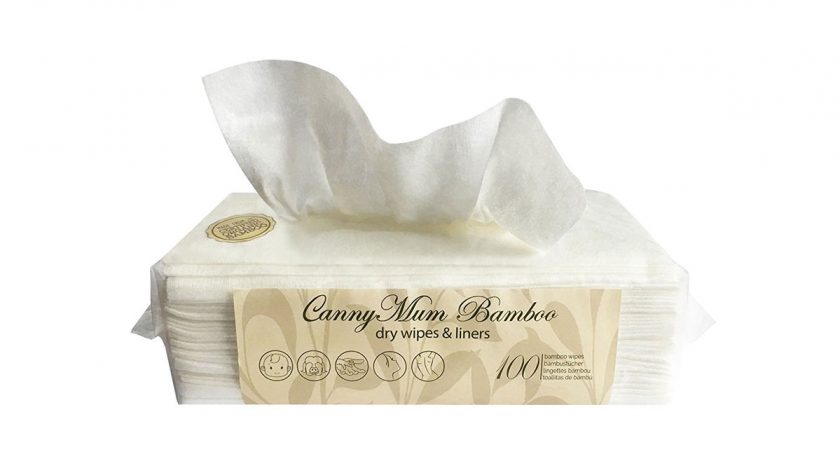 £5.95 | Buy now
Reusable Bamboo Wipes
These wipes are made from bamboo, making them seven times more absorbent than cotton and naturally antibacterial. Add a little water and they make an ideal eco alternative to disposable baby wipes. Plus they come in a waterproof carry bag. When soiled just pop them in the washing machine, dry and reuse.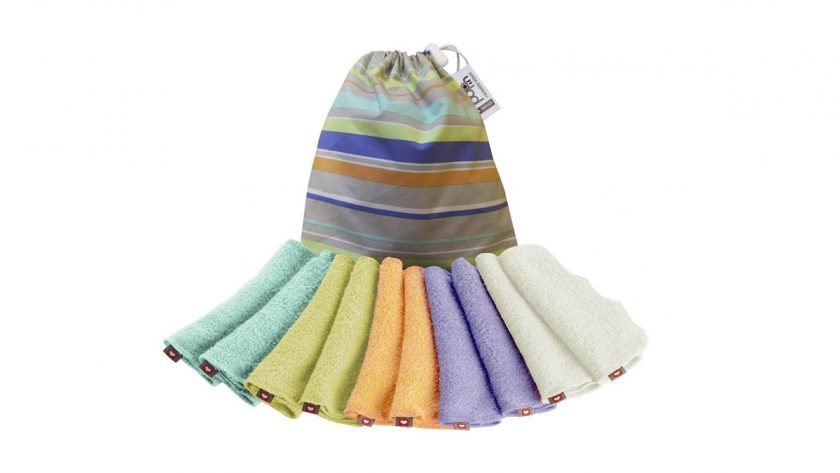 £12.50 | Buy now
Baby Bits
Baby Bits is a convenient and economical way to make your own natural wipes solution. Each Baby Bit cube dissolves in water to form a cleansing solution which you can use to wet a tissue or a dry cloth. Made from 100% natural and vegan ingredients, the solution is gentle and utilises the power of plant-derived ingredients to clean and cleanse.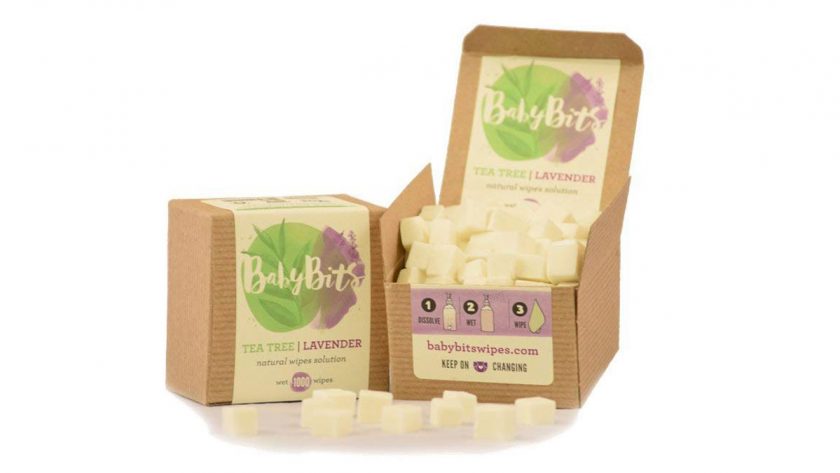 £33 | Buy now
Jackson Reece Baby Wipes
These eco-friendly baby wipes are 100% biodegradable, compostable and chlorine free. Made from 99% natural vegetable and plant extracts, the organic aloe vera helps to soothe skin while the ylang-ylang oil helps to maintain the skin's natural balance. These wipes are also free of alcohol and parabens making them ideal for sensitive skin and those suffering from eczema.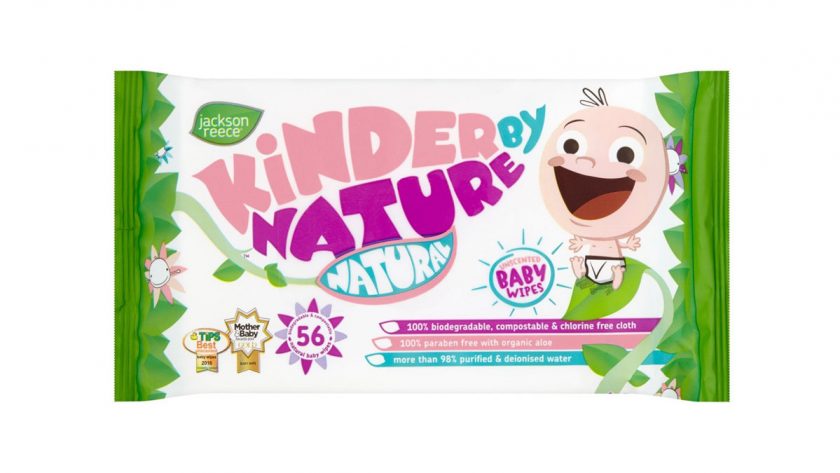 £20 for a 12 pack | Buy now
Natracare Intimate Wipes
These wipes, made from organic cotton, are free from alcohol, paraben and chlorine. They are biodegradable and are the perfect size to fit in your bag and use, if needed, on the go. While suitable for anyone, they have been designed specifically for women.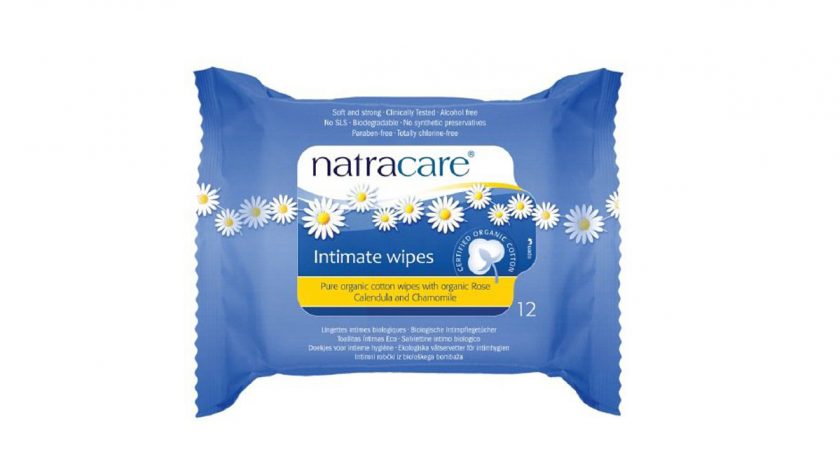 £3.79 | Buy now
For Removing Makeup
Reusable Muslin Face Cloth
Muslin cloths are perfect for removing makeup. Gentle rub some organic coconut oil on your face and use the muslin cloth to remove the oil and makeup. It's really effective and also gently exfoliates your face at the same time. Wash your cloth regularly to keep it clean.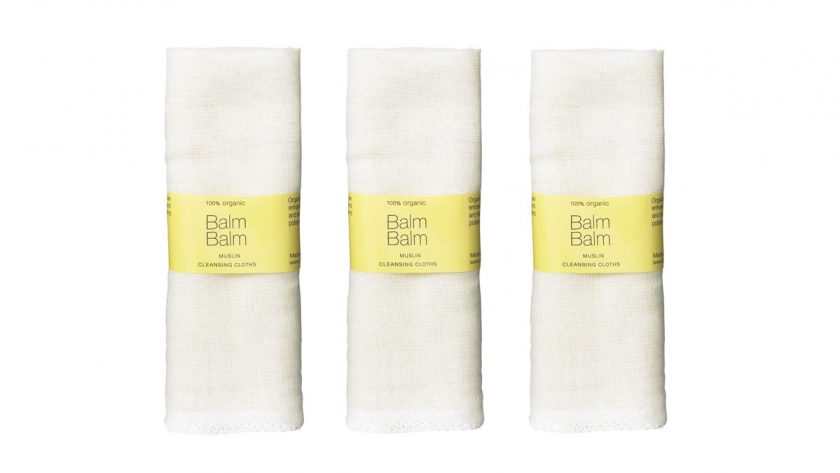 £8.50 for a 3 pack | Buy now
MakeUp Eraser
These makeup eraser cloths are magic! With just a bit of water, they remove all of your make up including waterproof mascara. Plus they are made from natural ingredients, have no chemicals, and are machine washable. With a lifespan of up to 1000 uses, by using one you'll have saved thousands of conventional wet wipes from landfill.
£2.99 | Buy now
Cotton Makeup Remover Pads
These handmade organic cotton make up pads from Lunaciel work in a similar way to the muslin cloth. Apply your own makeup remover/coconut oil, gently remove your make up and then wash the pads. These come in an array of colours and patterns too!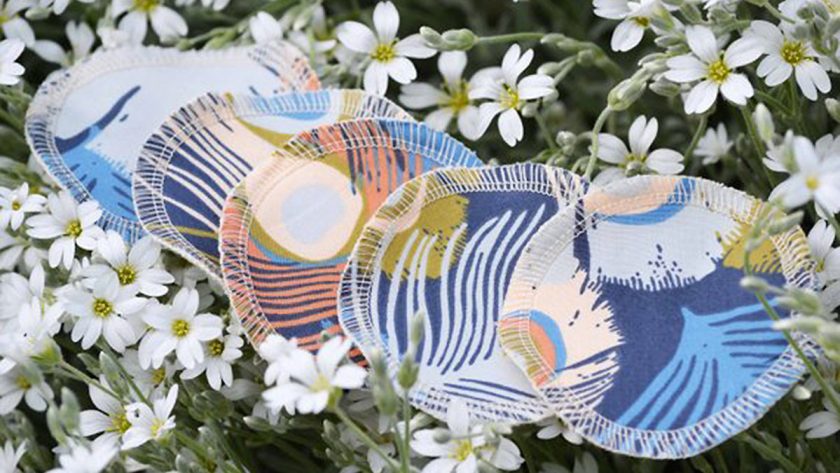 £9.63 |Buy now
Use code PLASTICFREE2018 to receive 20% off when you spend £18 /€ 20 or more at Lunaciel. (Valid until 31.12.2018)
Faith in Nature Facial Wipes
These facial wipes are the most similar to conventional wipes, apart from they are biodegradable, alcohol-free and made with 99% natural ingredients. Not only better for the planet but better for your skin.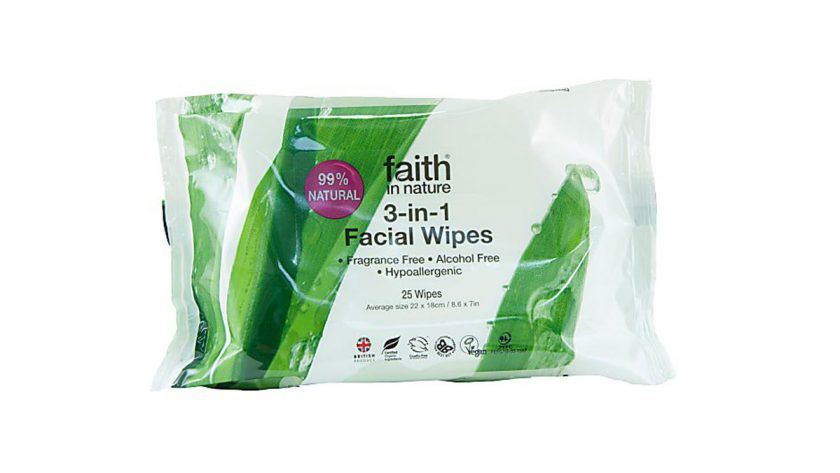 £3.25 | Buy now
For Cleaning Spills
Ecoegg Reusable Bamboo Towels
One Ecoegg towel can be washed and reused 85 times. That means just one roll of this stuff replaces 1700 kitchen towels! That's a lot of tissue. Made from organic, renewable bamboo, each towel is amazingly absorbent and super strong. The brand shows a homeowner picking up a 10kg weight with one of these towels!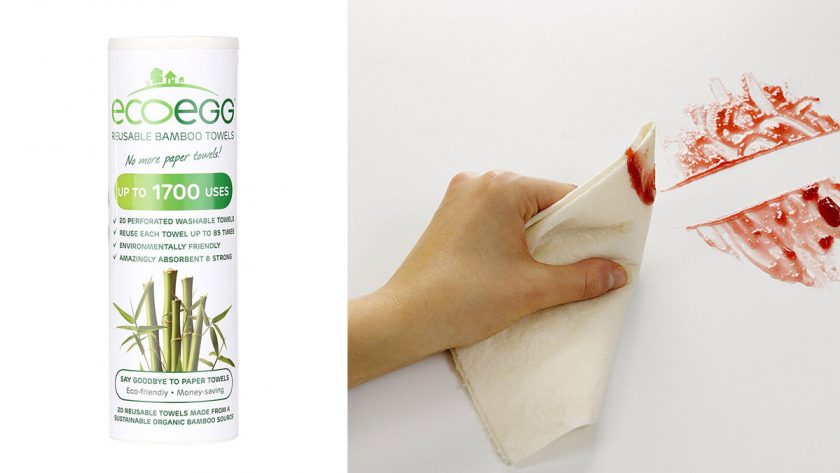 £9.99 | Buy now
E-Cloths
E-cloths are a revolutionary way to clean. Unlike conventional cleaning cloths, e-cloth products use just water for cleaning without the need for harmful chemicals. They even remove bacteria from the surface leaving your home clean and germ-free. There are different e-cloths for different uses including general cleaning, window cleaning and dusting—so choose the right one for its purpose.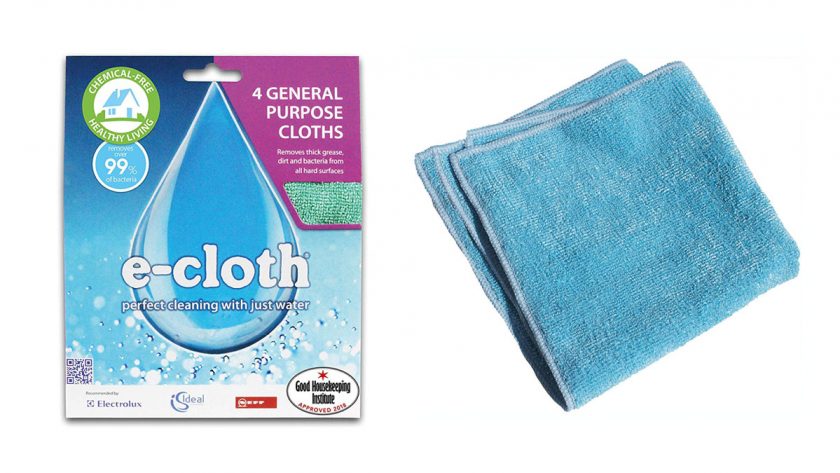 £5.98 for 2 pack | Buy now
Looking for sustainable alternatives to plastic food bags?
See my guide to 10 sustainable alternatives to plastic bags for food storage.