North Wales is a fantastic place if you love an adventure and I'd say it's one of the few places in the UK that has something for everyone to enjoy. From its mountains, coasts, bike parks, caves, and quaint towns, North Wales as an adventure destination is pretty hard to beat. Of course, the weather could be improved, but as Sir Ranulph Fiennes once said, "there's no such thing as bad weather, just inappropriate clothing."
Aside from the immense array of activities, what I also love about North Wales is the feeling you get when you travel around it. It's an area steeped in history and you do feel a sense of nostalgia and awe as you travel along the winding roads, pass through untouched villages and traverse its mountain paths.
4 days in North Wales
While I've been to North Wales quite a lot as a kid and teenager, I wanted to go back and decided to do so with my boyfriend last September. It was a short trip, but we crammed plenty in. For anyone thinking of doing a similar length trip, see our itinerary below. If you're planning something longer, please drop me a comment in the box below and I'd be happy to recommend some more places 😀
Day 1: Surf Snowdonia, Conwy & Llandudno
We arrived at our accommodation in St Asaph in the morning and after dropping our bags, headed to Surf Snowdonia—a 40-minute drive away. Opened in 2015, Surf Snowdonia houses the World's first commercial artificial surfing lake. You can pay to just ride the waves, or you can book a surf lesson with one of their instructors.
On top of that, there's a water assault course known as the 'Crash and Splash Lagoon.' This course includes clambering across monkey bars, a spinning turnpike and a ball and rope swing—a good laugh if you're in a big group. While fun, the main attraction for us was the catapult 'blob' and boy was it something. You sit at the end of a giant inflatable 'blob' and get flung into the air at speed and then freefall back into the water. It's definitely an adrenaline rush!
After drying off and a change of clothes, we headed out to Conwy for some lunch. Conwy is a traditional market town with a beautiful quay and medieval castle. After exploring the inner and outer wards, climb to the top of one of the castle's eight towers for an amazing view of the town. Afterwards, head to Quay House, the smallest house in Britain. This red painted one up one down measures only 3.05m x 1.83m (10 x 6ft)! For lunch, head to Providero, a nice coffee house which serves a few good vegan options. The Brewers Fayre in Conwy also serves a vegan burger.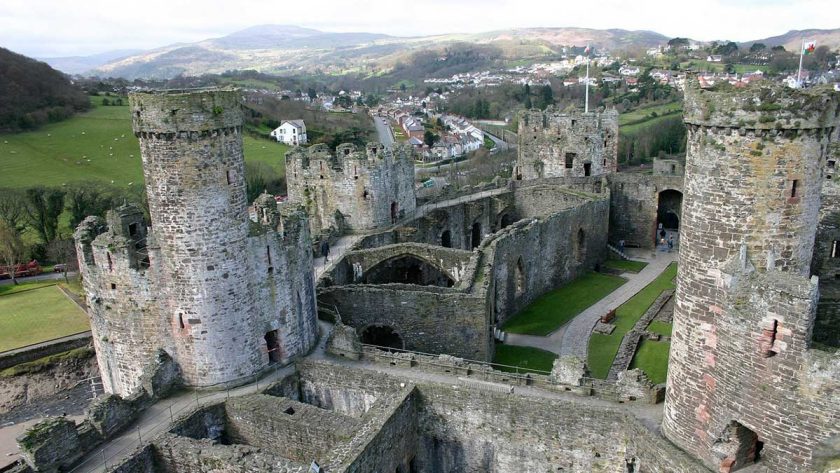 After that, head 15 minutes up the coast to Llandudno. Entering this coastal resort feels like a step back in time. It's the epitome of a Victorian seaside holiday town and was in fact named the "Queen of the Welsh Resorts" in 1864. While a little shabby, it feels like not much has changed.
Take a stroll along the promenade towards the pier and look out for jellyfish which reside in abundance around this area. Afterwards, head up to the Great Orme—known as Llandudno's mini-mountain. This giant chunk of limestone rises 207m/679ft straight out of the sea and is a haven for flora and fauna. Look out for some rare species like peregrine falcons, coughs and the silver-studded blue butterfly. There are also several large herds of wild Kashmiri goats on there. To get to the top, either hop on the cable car or take the Great Orme Tramway. You can also walk to the top and it takes about an hour to 90 minutes. There are several different paths, but that through the Haulfre Gardens is really pleasant.
For dinner, stop off at Johnny Dough's Wood Fired Pizza, located on Mostyn Street. Any pizza can be made vegan, thanks to their vegan cheese option.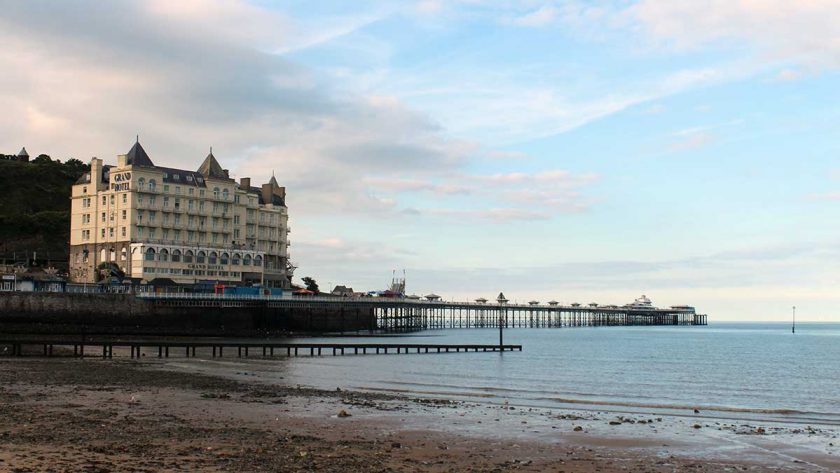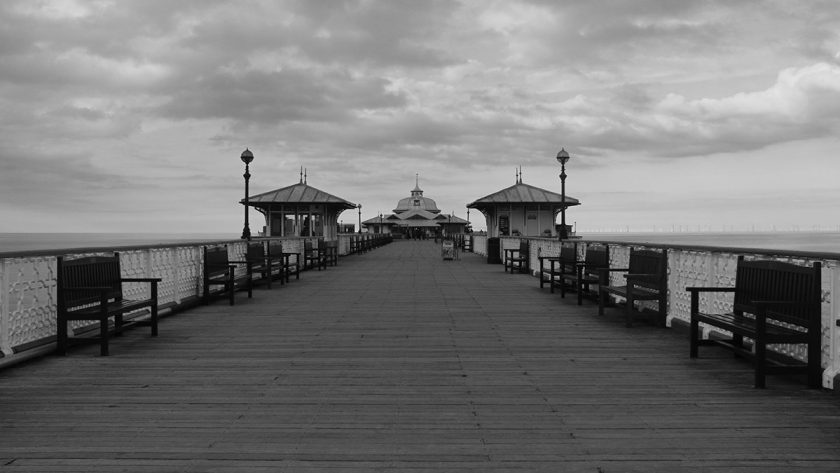 Day 2: Climb Snowdon & Betws-y-Coed
Weather permitting, take the opportunity to climb Snowdon. You won't regret it. There are many different routes up the mountain, but for beginners, I'd recommend either the Llanberis Track or the Miners' Track. The Llanberis track is one of the longest, but easiest paths. Park in Llanberis and follow the road up beyond the mountain railway station. The route follows the Snowdon Mountain Railway line. The Miner's Track is also relatively easy and is one of the most popular routes due to the spectacular views over Llyn Llydaw and Llyn Glaslyn—Snowdon's lakes. Get there early to secure a parking space at Pen-y-Pass. There's a steep zig-zag route towards the top of Snowdon, which some may find slightly challenging.
For a much more challenging route, join the PyG pass at Pen-y-Pass and then the route up Crib Goch. This should only be undertaken during good weather and by experienced hikers. Crib Goch is a knife-edge ridge, known as an arête, and the route involves a grade I scramble with exposure to some steep drops and cliffs either side. I'd recommend staying at the top of the arête. Many walkers get stuck following dead-end paths along the sides of the ridge.
Due to the car park at Pen-y-Pass being full by the time we arrived, we parked on the A498, walked up to Pen-y-Pass and then joined the Pyg Track. We followed this all the way up and then followed the Miner's Track back down.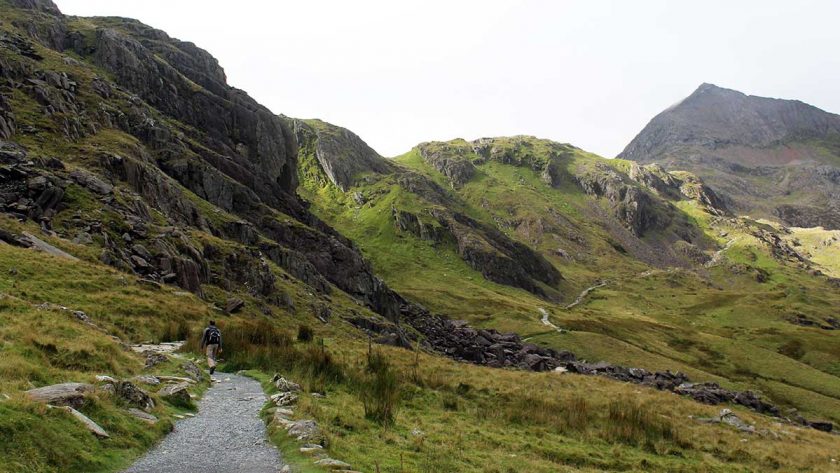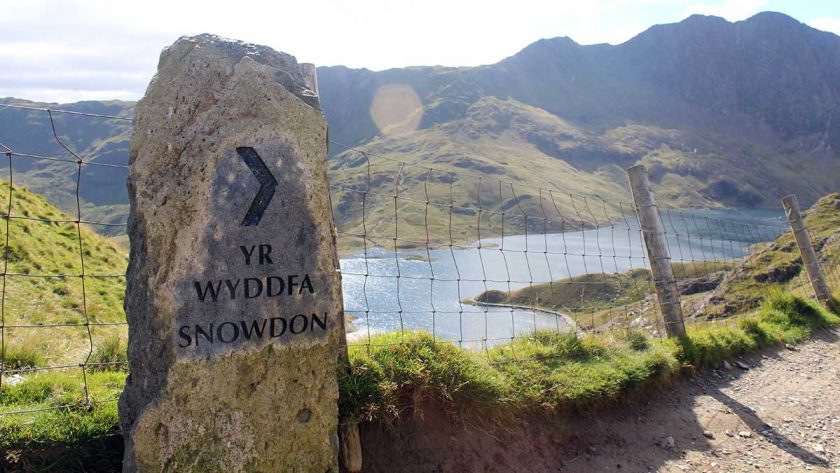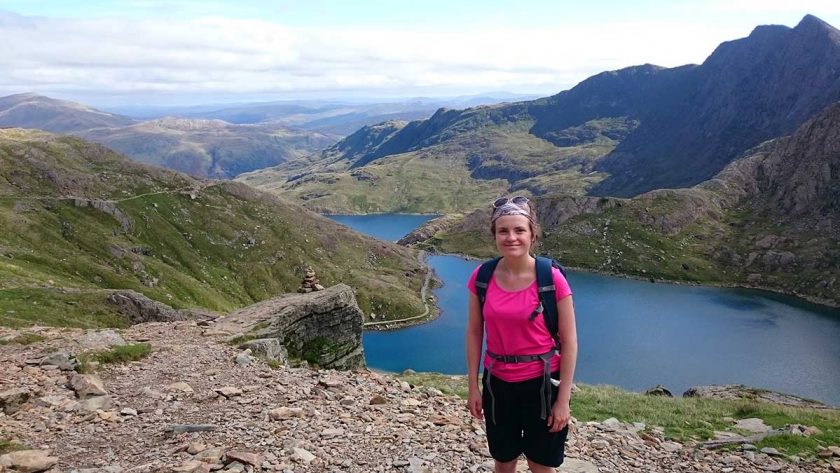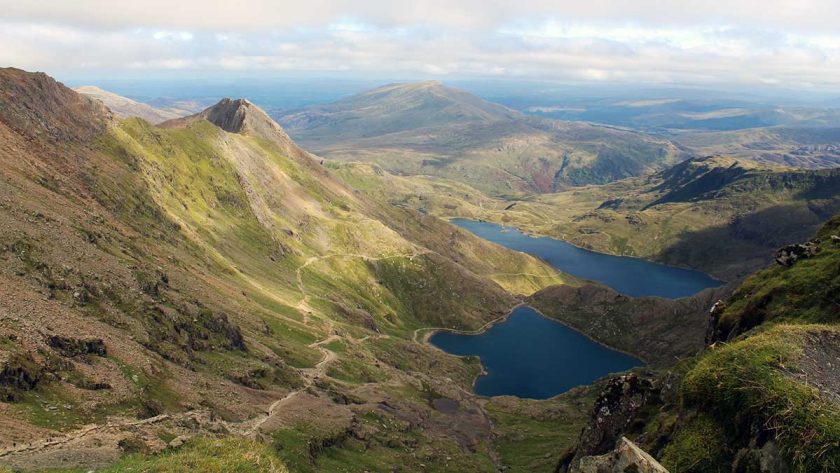 See here for a map of the routes up Snowdon.
Most of the routes take two to three hours up, so you can expect a round trip to take around six hours. Take your time and enjoy the views!
Once you're down, take the opportunity to drive back through Betws-y-Coed. It's a very quaint village that epitomises that nostalgic feeling. For dinner, head to a Welsh tapas bar called Olif. It's a funky fusion restaurant that has a few good dishes for vegans.
Day 3: Zipline, Cave Bouncing & Mines
Zip World is a relatively new experience to come to Snowdonia. Situated in three different locations, the company offers a range of unique adventures from zip-lining, high rope adventures, underground via ferrata and even trampolining in caves! From their list of adventures, the one most likely to get your heart racing is 'Velocity'. Being Europe's longest zipline, it is also the World's fastest and is seen as the closest experience a human can get to flying. We were strapped headfirst onto the line with a harness and sent shooting across a disused slate quarry at speeds of around 100mph. While the experience costs around £60 each, for a once in a lifetime opportunity it is certainly worth it.
After, take the trip to ZipWorld Bounce Below, for the chance to bounce around in disused mines. While the trampolines are more like springy nets, it's a really surreal experience jumping around in dark echoing caves. There are lots of different caverns to explore, with stairs and slides to each level as well!
If you've got the time book yourself onto a tour of the Llechwedd Slate Caverns which are located right next to Bounce Below. Taking around an hour, the tour takes you into the deep depths of the old slate mine where you learn how slate was once extracted during the Victorian era. With a series of videos and talks you really become immersed in the lives of the past miners and learn about the shocking ways they had to mine for slate, sometimes in complete darkness.
Day 4: Penrhyn Castle & Porthmadog quad biking
For all National Trust members and non-members, Penrhyn Castle is a must see. With slate mining being heavily embedded in North Wales' history, this castle is the perfect place to see how the elite profited. After visiting the ZipWorld's Velocity, you'll be interested to know that the former family of the castle actually owned the mine where the zip line is now situated. Rich with history and culture, the castle also details the relatively unknown Great Strike at the Penrhyn Quarry in 1900. Being one of the largest disputes ever seen in the industrial history of Britain, the local townspeople still feel the affects today and won't step foot in the castle in protest.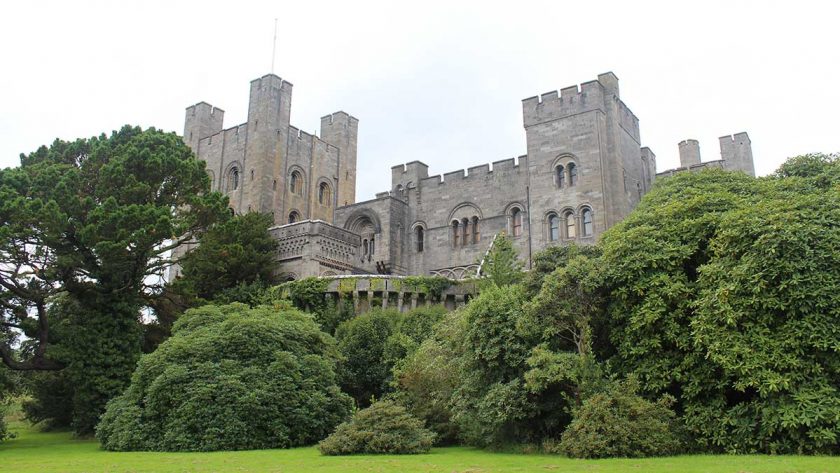 After a morning spent at the castle, head onto to the coastal town of Porthmadog, about a 50 minute drive away. This busy harbour town is a great base for walkers and cyclists with the Llŷn Coastal Path and Lôn Ardudwy bike route within easy access. It's also home to Madog Quads, an outdoor activity centre set in over 30 acres of countryside. The company offers quad biking sessions which are suited to both beginners and more experienced riders. Wellies and waterproofs provided.
If you're not too muddy, finish your adventure weekend with a stroll across Black Rock Sands. It's a beautiful two mile stretch of sand which you can drive onto and park. Great for that final holiday picnic.