With Christmas on its way, I've teamed up with Wearth London to create this exciting gift guide full of the best zero-waste gifts! It's perfect for everyone and anyone, especially your eco-conscious friends and family looking to cut their waste, opt for ethical buys and support sustainable independent brands. Let me know your favourite buys in the comments below. ↓
Re-usable glass coffee cups
With 2.5 billion coffee cups being thrown away each year in the UK, these stylish glass coffee cups with silicone sleeve and lid offer an easy way to help tackle this whilst also saving money in the long run. The 340ml size is the standard takeaway size in the UK and it is designed to be barista friendly. Available in four colours – Grey, Navy, Black and Sky Blue.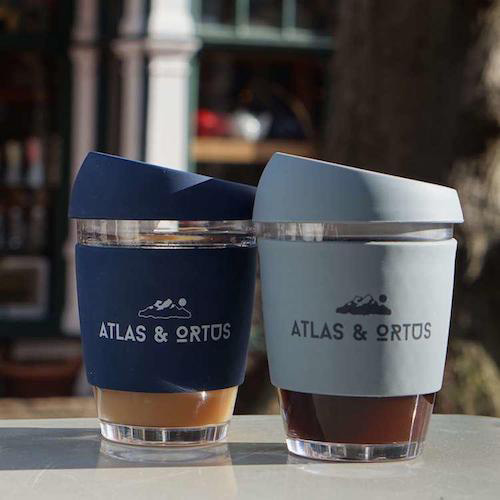 £16 | Buy Now
Rose Clay Organic Face Mask
This organic face mask is handmade in Ireland with two natural ethically-sourced ingredients, Moroccan red clay and damask rose petals. The face mask is suitable for all skin types and is packaged in a beautiful glass jar with cork lid. As a result, this face mask is completely plastic-free including the delivery packaging, making this a great zero waste beauty gift option.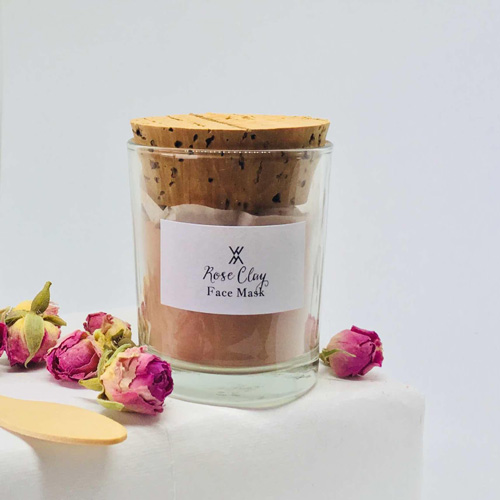 £18.49 | Buy Now
Organic Loose-Leaf Tea Gift Set
What a lot of people don't know is that most teabags in the UK contain plastic, yes plastic! Loose leaf tea offers a great zero waste alternative and this gift set is the perfect starter kit for any who loves tea. The set includes a choice of two bags of hand blended loose-leaf tea made with locally sourced herbs and plants in the UK, a bamboo weaved basket tea infuser, a pair of bamboo tea tongs and bamboo spoon as well as two reusable unbleached cotton tea bags.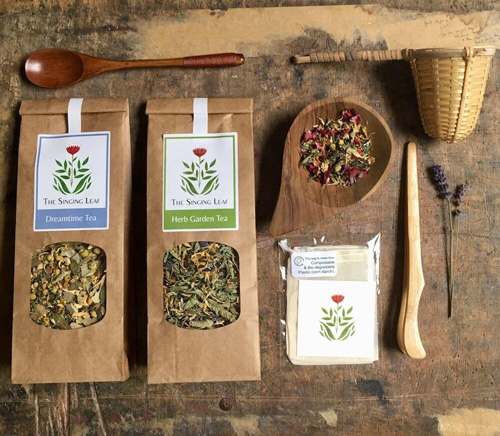 £25 | Buy Now
Bamboo Water Bottle (450ml)
A zero waste gift guide would not be complete without a nice water bottle and this bamboo bottle is a great pick. It has a double walled inside which keeps your drink ice cold for up to four hours. The bottle is made by WAKEcup who donate 10% of their profits to their eco charity partners, Marine Conservation Society and Plastic Oceans.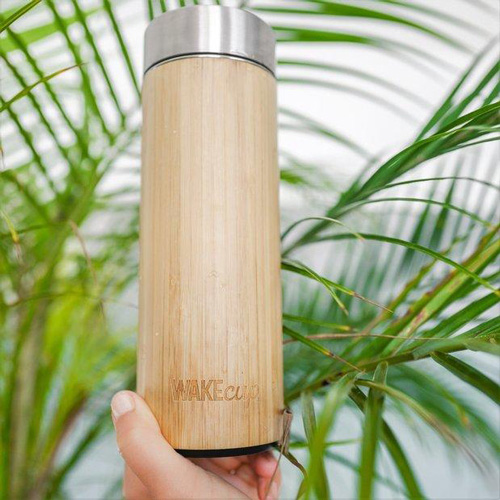 £18 | Buy Now
French Lavender Bath Salts
These organic bath salts are made with a soothing blend of pure lavender essential oil, traditionally harvested french sea salt and powerful Epsom salt which leaves skin beautifully fragranced and your mind relaxed. It is packaged in a glass jar with a cork lid and comes with a
wooden spoon.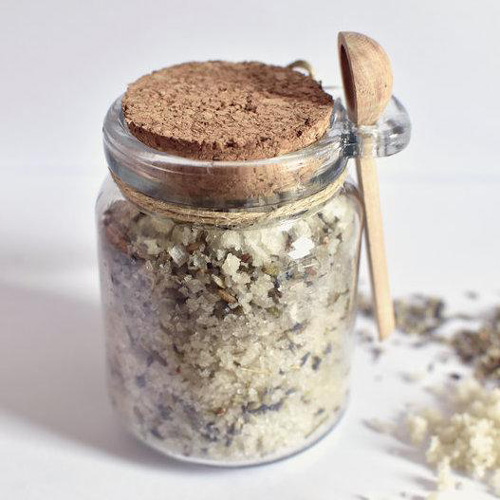 £12 | Buy Now
Handmade Soap Bar
These soaps are made in small batches in Devon by Soap Daze; run by Sharon who makes all of her soaps using natural ingredients in her garden workshop. There are a wide range of tantalising scents to choose from including coffee and raw cacao, frankincense and bergamot and neroli.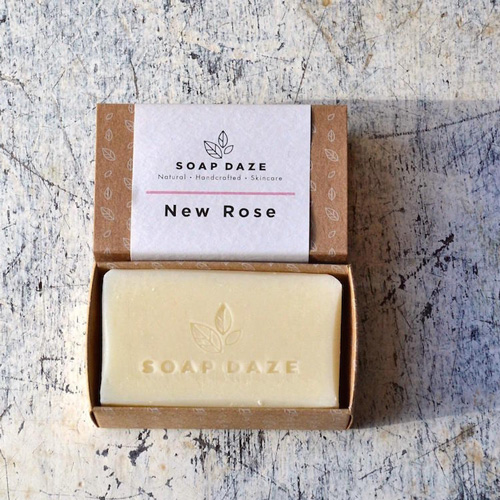 £4.95 | Buy Now
Hand Poured Soy Wax Candle
This candle is handmade in Oxfordshire using organic soy wax and natural essential oils. There are three scents to choose from Eden (peony, patchouli & neroli), Namaste (lavender, jasmine & frankincense) and Botany (tomato, vine fig & bergamot). The brand who makes the candle, Morgan Jost, has only launched very recently and the environment is at the heart of what they do. All of its packaging is plastic-free, including the aluminium lid for the candle and the biodegradable front label. Not only is this candle environmentally friendly, 50% of Morgan Jost's profits go to the mental health charity, Mind, making them one of Wearth's social contribution brands.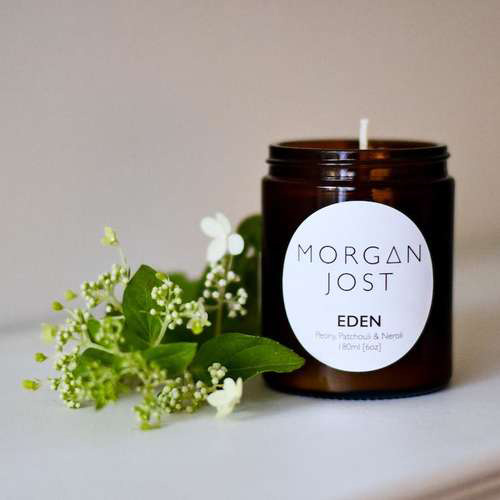 £18 | Buy Now
Zero Waste Cutlery Pouches
Ideal for eating on the move without having to use disposable cutlery, these compact and portable pouches offer a clever way of reducing the amount of waste you create. You can choose either to have the pouch on its own or to include a bamboo cutlery set.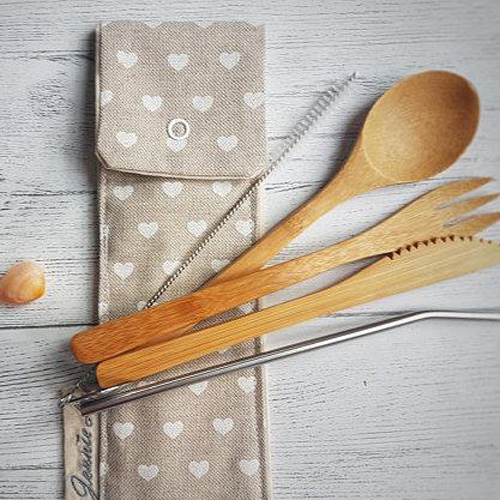 £14.50 | Buy Now
Reusable Fabric Gift Wrap
A new brand that has just joined Wearth is Happywrap. After being frustrated by the amount of wrapping paper created every Christmas, Happywrap started to make their own reusable fabric gift wrap. Now they have a wide range of beautiful gift wrap made in Britain using cotton which can be used over and over again and passed around family and friends.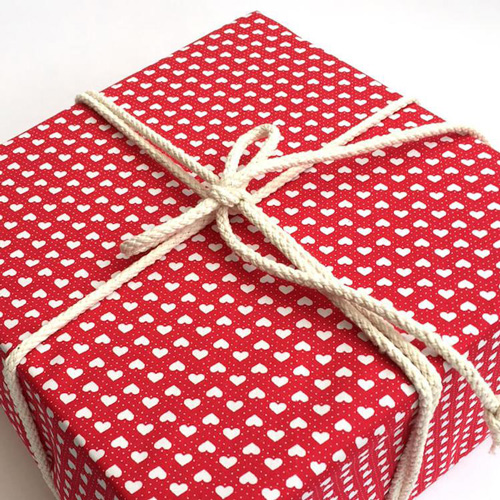 £10 | Buy Now
If you are looking for other types of gifts, check out Wearth's entire collection here.
About Wearth
Wearth London is an online marketplace partnering with eco-friendly and ethical UK brands. Their goal is to make it easier for people to shop in a more conscious way whilst discovering independent brands that make high quality and contemporary products. Alongside all of their products being made in a sustainable way, they are also all vegan and cruelty-free so you do not need to worry about checking the materials or the ingredients as they've done the hard work for you. Wearth was launched in 2017 by two graduates, Imogen and Ed, and they now partner with over 40 brands with a wide range of departments including natural beauty, jewellery, homewares, furniture and gifts.
One of the reasons Imogen and Ed started Wearth was to help reduce the amount of plastic waste created by online shopping. They champion brands which keep plastic to a minimum and are very transparent about the packaging used for each product as well as the delivery packaging. You can filter by plastic-free on all the product pages as well as shop by value features to discover all of their ethical offerings—making it much easier to shop zero waste online.