Most climbing shoes are notoriously made of leather. But there are some quality brands out there who do offer 100% vegan confirmed models. I've listed some of the most popular below. If you know any more, drop me a message in the comments box below.
List of vegan climbing shoes
(For this list, I've teamed up with Flash Climbing Centre in Solihull. It's the first fully vegan climbing centre in the UK and uses vegan-friendly climbing shoes, serves dairy-free milk in their coffee and sells vegan flapjacks and cakes. It offers bouldering experiences, yoga classes and aerial circus skills sessions and was started by a group of keen climbers who are all vegan themselves. Thanks to co-owner Rich for his advice and knowledge.)
Andrea Boldrini
This French brand is known for its top quality climbing shoes. Its entire range is vegan, made from synthetic microfibers and vegan-friendly glues. Rich states: "The material they use is great because it doesn't stretch even a bit." He added that this is the brand they offer at Flash Climbing, and all of the staff own at least one pair of these.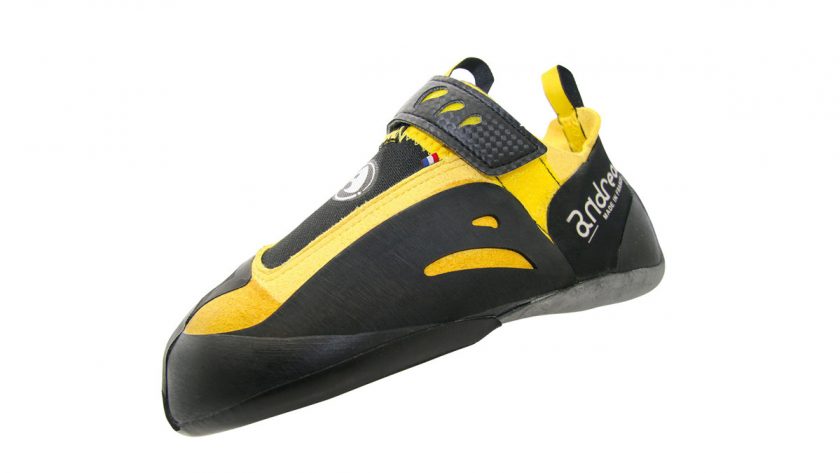 More info.
So iLL
While So iLL do make leather climbing shoes, they are building a good reputation for their vegan synthetic offerings. Plus if you like your functional footwear to have a bit of character, then you'll be impressed by the range of shiny and vibrant coloured uppers that grace these shoes. But don't worry, the brand certainly hasn't prioritised style over substance—consistently receiving some of the best reviews in the industry.
While 'The One' shoe is the only officially listed vegan shoes on its website, I'd recommend getting in contact with the brand as they offer quite a few other synthetic options which may also be suitable. FYI: These are widely available in the US, but can be tricky to source in the UK and Europe.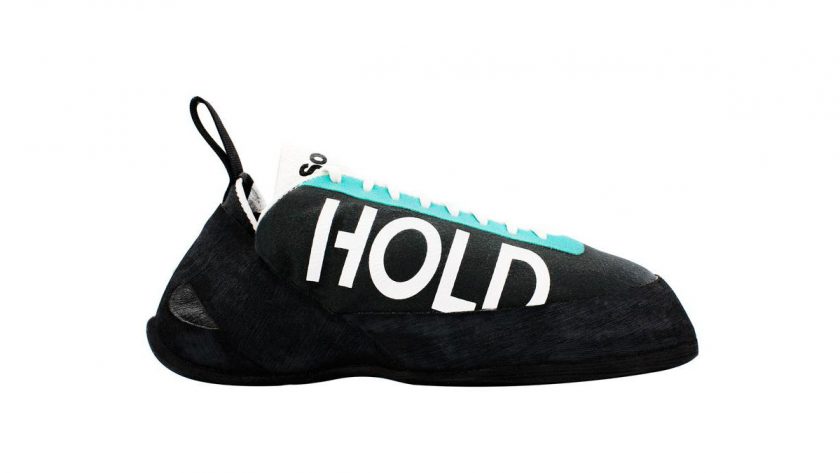 More info.
Evolv
Evolv has a few options that are synthetic and vegan-friendly, most notably the entry-level Defy and the Elektra, and the more technical Shaman range. Plus, they are a good option for those with wide feet, as they have a wider fit which is hard to find in climbing shoes. All of its vegan shoes are well-marked on its website and includes climbing shoes, trainers, sandals and approach shoes.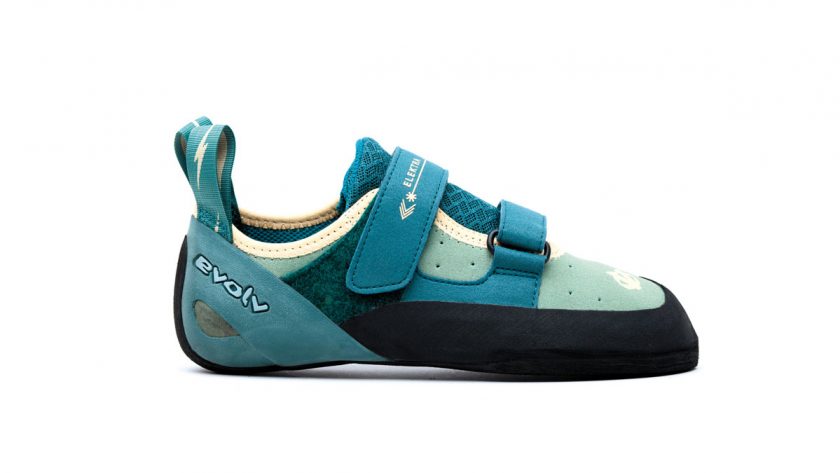 More info.
5.10
5.10 was founded by skilled Yosemite big wall soloist, Charles Cole, in 1985. The brand makes a range of very popular climbing shoes, some of which are made from synthetic materials. This includes what is possibly the world's top-selling technical climbing shoe— the Anasazi VCS. The glue used in all of its shoes is vegan-friendly (confirmed in 2017) so just look for those marked with synthetic uppers and linings.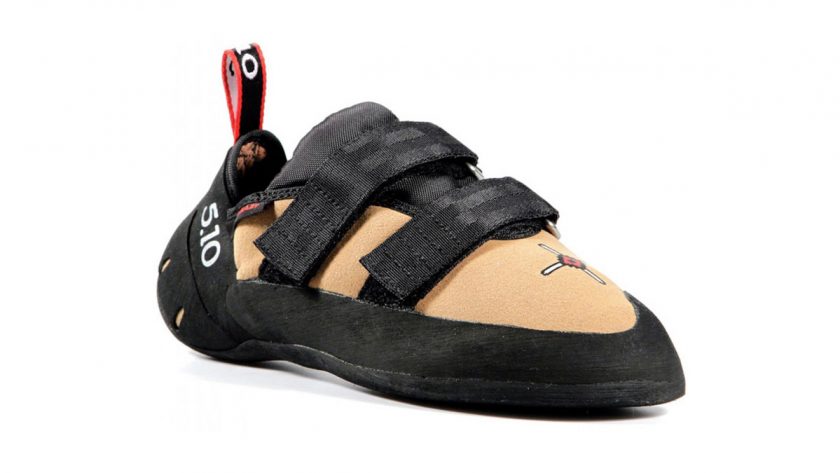 More info.
La Sportiva
La Sportiva is a well-established brand in the mountaineering and climbing industry. Unfortunately, however, it uses leather or a leather derivative in most of the shoes it makes. That being said, it does offer the OXYGYM climbing shoe. This is an ideal shoe for beginners and was the first climbing shoe to be made from a totally breathable and washable fabric designed especially for indoor use. Since launching the OXYGYM, La Sportiva has also released the GECKOGYM, another synthetic vegan shoe designed specifically for indoor use in climbing gyms.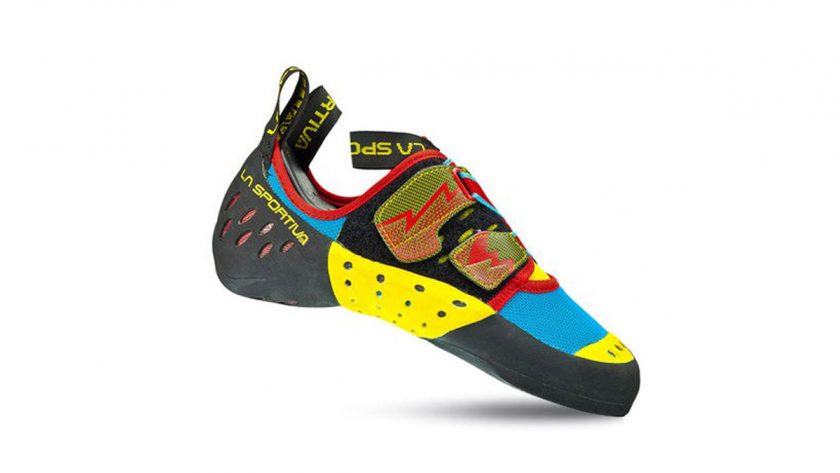 More info.
Mad Rock
Mad Rock began in 2002 as a small, climber owned and operated company that made innovative, highly technical and affordable rock climbing shoes. It now sells its technical shoes worldwide. The brand offers eight vegan-friendly models, all helpfully marked by a tag on its website, each suitable for different abilities and climbs.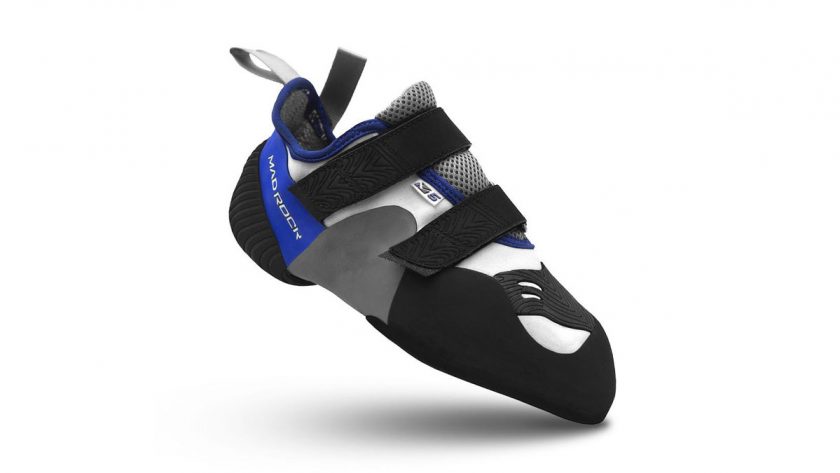 More info.
Tenaya
Tenaya is a well established climbing shoe brand founded in 1997 by José Luis García Gallego—a renowned big wall climber who has an impressive record of six first ascents on Fitz Roy and El Capitan. So it's fantastic to hear that almost all of its climbing shoes are vegan-friendly. The majority are made using synthetic materials and vegan-friendly glue. The only one to avoid is the 'IATI', which combines leather and synthetics.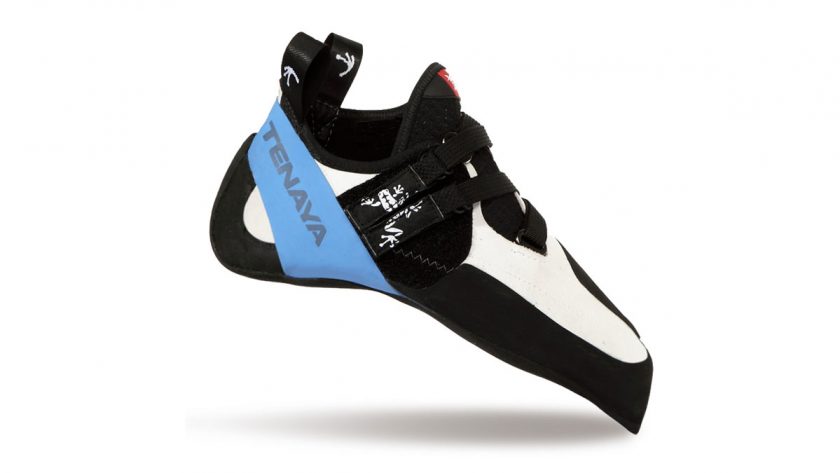 More vegan shoes
Looking for more specialised vegan shoes? Take a look at my ultimate list of vegan hiking boots and walking shoes.