If you're into your sport, hiking, biking or the gym, you've probably heard how good bananas are for you. Their high carbohydrate content gives you a quick energy boost while replenishing potassium and B6 levels lost through sweat and prolonged periods of exertion. So, a banana makes a staple snack for many exercise buffs.
BANANITO bars
As an avid vegan hiker, I love finding new foods and snacks to take with me on excursions. It means I get a more varied diet and I'm not stuck eating the same things. As such, I was thrilled to come across a fairly new brand called Mighty Bee and its range of bars called BANANITO.
BANANITO is a solar-dried banana bar. More specifically the Kluai Namwa Lady Finger banana from Phitsanulok, Thailand. It comes in three different versions, original, dark chocolate and almond crush and dark chocolate dipped. What's great is that the bananas are grown sustainably in a chemical free environment. Plus each bar counts as one of your five a day.
On top of that, the original solar dried banana bars contain more than double the amount of potassium than a fresh banana. That's because it's two banana in one. While 100g of fresh banana offers 358mg of potassium, 100g of the original BANANITO bar offers 816mg of the stuff. That's 40% of your recommended daily allowance in one bar! Plus they also contain double the amount of protein and fibre.
That being said, they are more calorific because they contain more carbohydrates and sugars. However, if you're using them for sport and during exercise, these sugars provide the energy you need to keep going.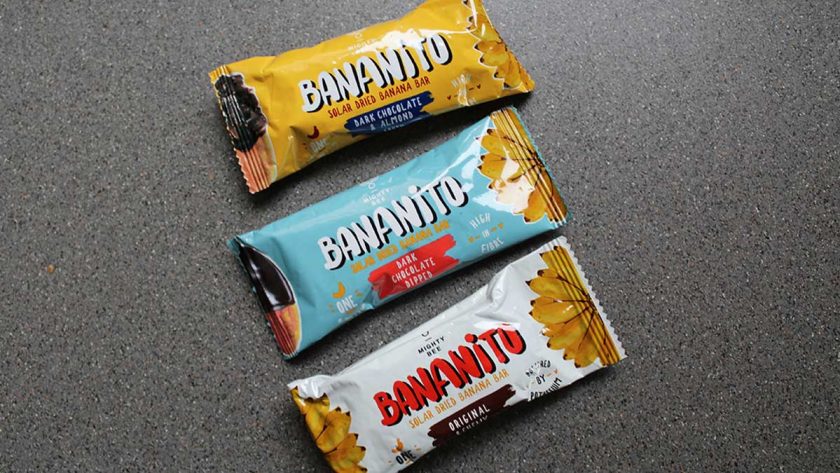 Taste Test
While dried fruit is definitely not a new concept, these bars were quite different from the usual banana dried chips you can get which are often crunchy and a little bland. I liked that these bars were chewy and sweet and they are convenient too. For they can be easily stored in your pocket or rucksack without fear of them going bad or getting squashed.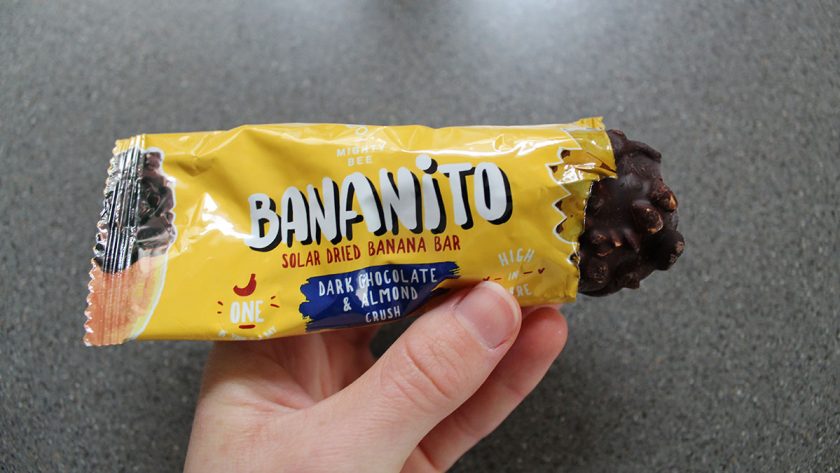 While all were tasty, the dark chocolate & almond crush bar was definitely my favourite because of the various flavours and textures. The solar dried banana has a caramel, chewy texture and taste which is delicious when covered in the thick layer of chocolate and almonds. It was kind of like a semi-healthy, vegan Starbar!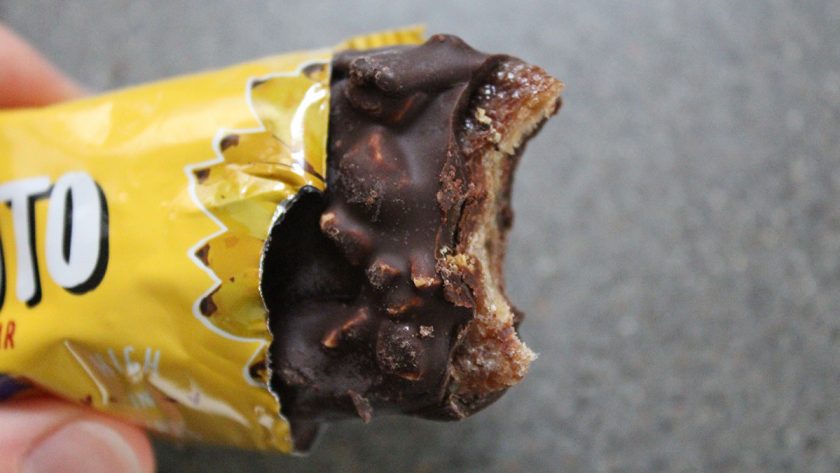 Where can I buy them?
At the moment, you can buy them individually at Ocado, Vegan Kind and Planet Organic. Or you can buy them by the box from Mighty Bee which makes each bar between £0.66 and £0.83—dependant on the variant.
While that makes it an expensive banana, it's an average price for a snack bar. Given that these are ultra convenient, relatively nutritious and tasty it's definitely worth treating yourself to a couple from time to time. I certainly will be.
Verdict
BANANITOs are a high-energy sugar dense snack which are perfect for hiking and sports. They are loaded with potassium and other key nutrients which will help sustain you and improve your performance.
Pros
Great flavour
Natural ingredients
High energy snack
4.5
A tasty, high energy snack
Looking for more energy-boosting snack ideas?
Discover my top 10 favourite hiking snacks here.