Finding good quality ethical outdoor gear can be difficult. Some gear, especially boots and winter jackets, contains animal products like leather and down. While not cruelty-free, many see these options as the more 'natural' option and better for the environment. Of course, there are synthetic alternatives to such products, but these are often laden with plastics and pollutants which pollute the eco-system and take years and years to decompose. So in today's current market, it's hard trying finding such kit which not only performs well but fulfils both criteria.
I've spoken to several outdoor brands about this conundrum and they also struggle to find the right balance. At the moment, there doesn't appear to be a good vegan 'leather' or 'down' that's both free from plastic, durable, breathable, waterproof and decomposes. The list goes on.  (*Keep an eye on the introduction of mushroom leather.)
For now, though, it appears utilising recycled materials is the green way forward. This does have its benefits, given that a lot of waste material is saved from the landfill. Things like plastic bottles, fishing nets, airbags and even tyres have been reused to create clothing, shoes and household products.
So to help you make a purchase that's good for the environment, as well as your adventurous activities, I've compiled together a list of the best eco winter jackets made from recycled materials:
1. Houdini Sportswear's Candid Jacket
Price: £380 | Weight: 650g (W) / 700g (M) | www.houdinisportswear.com
The Candid Jacket is the ultimate all round 3L shell jacket from eco Swedish brand Houdini Sportswear. Made primarily from recycled polyester, it's both highly breathable (15,000 g/m²) and waterproof (20,000 mm.)  The jacket which is fully seam-sealed and DWR-treated also comes with a helmet compatible hood and snow gaiter—making it highly versatile. It's a very sturdy hardshell, perfect for laying over a mid layer during winter expeditions and ski trips. At 700g it's also pretty lightweight and can be folded up into a rucksack.
Houdini also offer a repair service and a recycling scheme where your old jacket can be transformed into something new.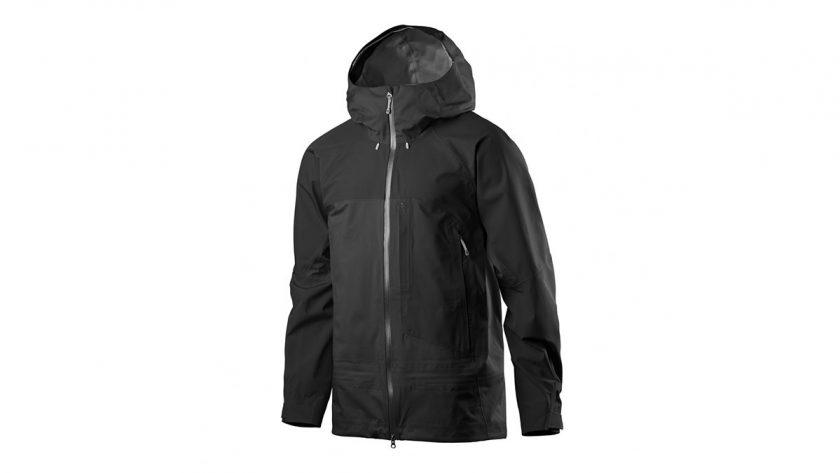 2. Patagonia Women's 3-In-1 Snowbelle Jacket
Price: £245 | Weight: 1.1kg (W)  | patagonia.com
Patagonia's Snowbelle Jacket can be worn in three different ways, as a shell, as light insulation or as a waterproof, insulated jacket. It features a H2No™ Performance 2L shell made from 70% recycled polyester and a zip-out jacket filled with 60-g Thermogreen™—made from 90% recycled polyester. All with DWR finish.  It's the ideal eco jacket for snowy adventures and comes with a removable, helmet-compatible hood, pit zips and a powder skirt.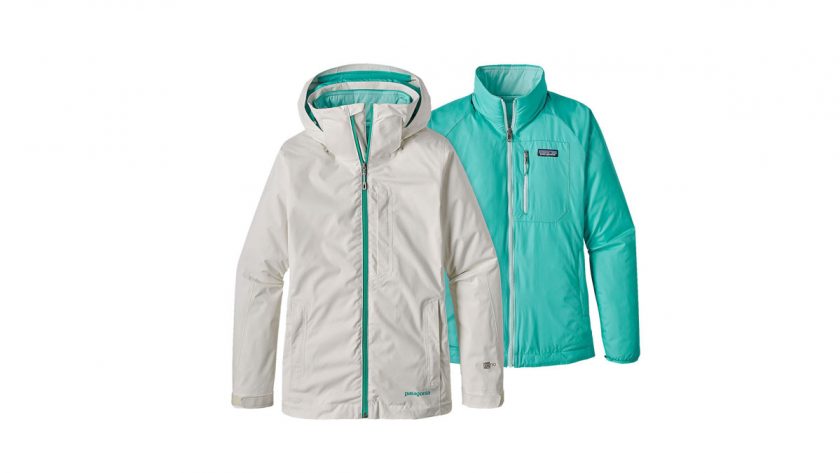 3. Patagonia Men's Insulated Snowshot Jacket
Price: £200 | Weight: 921g (M)  | patagonia.com
The Patagonia Snowshot jacket has similar features to the brand's Snowbelle Jacket but without the ability to remove layers. Its H2No™ Performance 2L shell is made from 70% recycled polyester and is DWR finished.  Thermogreen® 100% polyester (90% recycled) insulation makes up the inside of the jacket, with 80-g in the body and 40-g in the sleeve. Great for keeping you warm, but not too heavy for active winter pursuits.
Again this one also comes with a removable, helmet-compatible hood, pit zips and a powder skirt.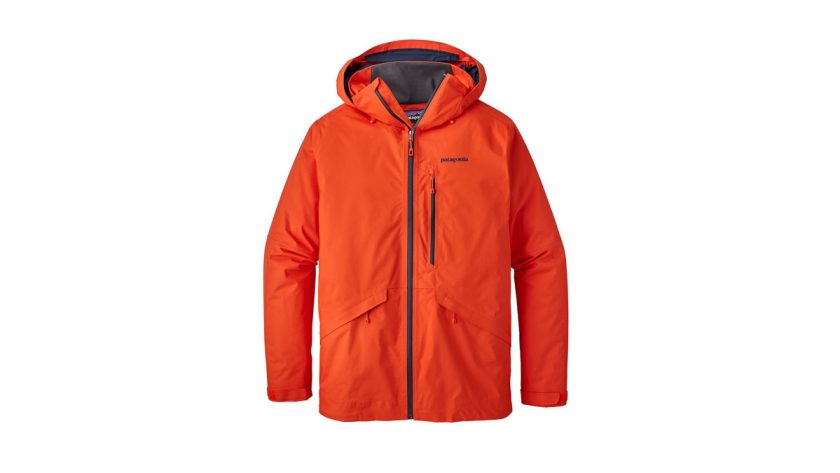 4. Hemp Tailors's Hoodlamb Classic
Price: £180 | Weight: ? | hoodlamb.com
Hemp Tailors is a brand from the Netherlands revolutionising the use of hemp in eco-urban fashion. Its Hoodlamb Classic jacket is made from hemp, organic cotton and recycled polyester, with a cruelty-free faux fur lining made from hemp, acrylic and recycled PET. It's the perfect eco-urban jacket, designed to keep you warm in temperatures as low as -10 ˚C. While not fully waterproof, it's water-resistant and is finished with an Organic 'Hempulose' weather-resistant treatment.
As a member of 1% for the Planet, the brand also donates some of its sales revenue to creating a more healthy planet.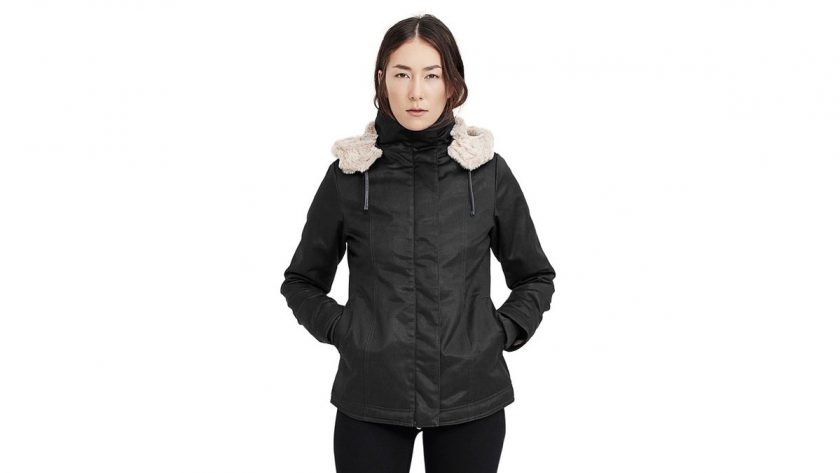 5. North Face's Naslund Triclimate® Jacket
Price: £230 | Weight: 922g (M)  | thenorthface.co.uk
North Face's jacket is ideal for hiking in the cold weather.  It features a breathable and waterproof DryVent™ shell with a removable liner packed with Heatseeker™ insulation (North Face's own brand of insulation.) The inner jacket is made from 100% recycled polyester and can be worn under the shell for maximum protection from the elements, or on its own in dry conditions.
Finished with an adjustable hem, secure pockets, and Velcro® cuffs for added comfort and convenience.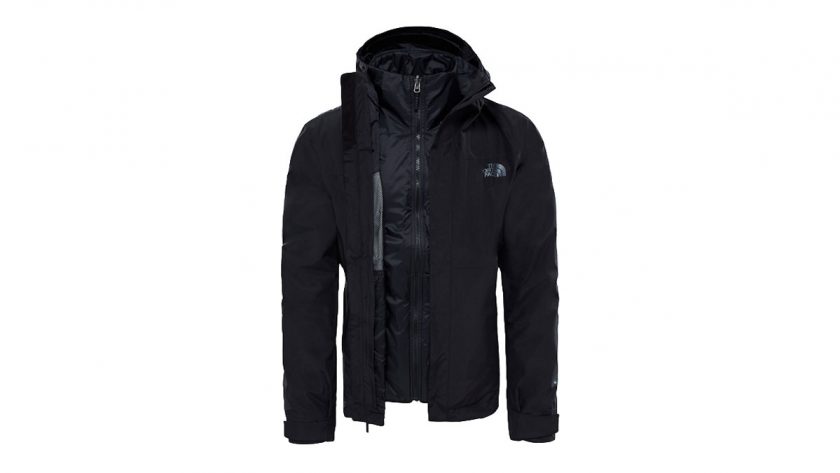 6. Finisterre's Nimbus Jacket
Price: £180 | Weight: 400g (W) / 475g (M)  | finisterre.com
Founded in 2003, Finisterre starting making fleeces for British surfers in a bedroom above a surf shop. Now it's among the brands leading sustainable outdoor wear. Its Nimbus jacket is one of the most popular insulated jackets in its range and features a breathable and water-resistant ripstop shell made from 100% recycled polyester and a PrimaLoft® Silver Eco recycled insulation fill, 80g/m² body, 60g/m² in the sleeves and hood.
The jacket is ideal for urban adventures. When it's not in use, it packs away into its inner pocket to become a handy pillow—the perfect travel companion!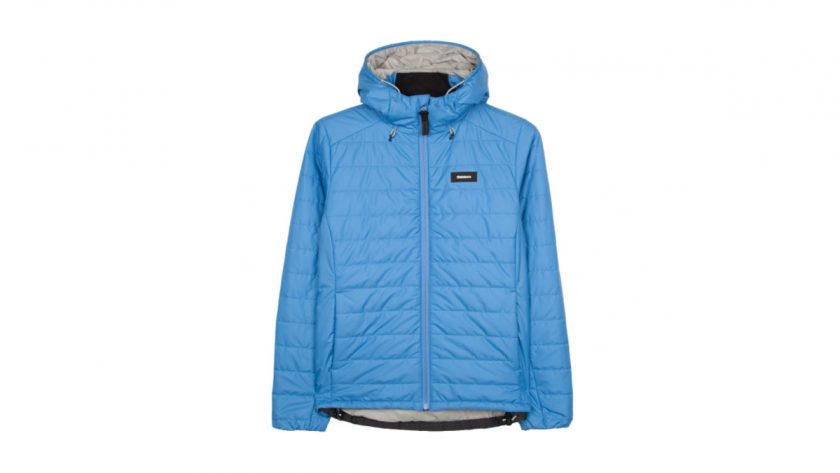 7. Páramo's Torres Activo Jacket
Price: £180 | Weight: 462g (W) / 469g (M)  | paramo-clothing.com
Páramo is the younger sister brand of Nikwax. Its Activo jacket is a really versatile, lightweight insulating jacket to wear alone or over a waterproof for when extra insulation is needed. It's been designed perfectly for those winter thrill seekers, being both lightweight, packable and warm. Its spiral-cut sleeves ensure a full range of motion, while its insulated halo-adjust hood can accommodate a low profile helmet, and its pockets are harness compatible. The jacket has been treated with a water-repellent treatment which is PFC free which can be renewed on washing.
Its Nikwax Analogy® Insulator's synthetic fill is made from 55% recycled content and is very effective even in wet conditions.
Páramo also offers a fantastic recycling scheme which helps to save garments from landfill and rewards the owner with a voucher towards a future purchase (up to £50.)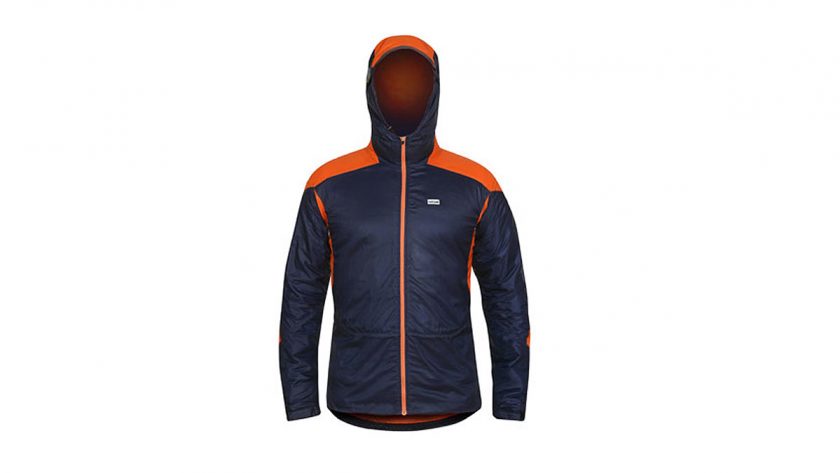 8. Picture Organic Clothing Luna Jacket
Price: £170 | Weight: 1.1kg (W) | picture-organic-clothing.com
This French brand was founded on the need for great quality, highly functional eco outdoor gear. 100% of its products are made from recycled, organic or bio-sourced materials and the brand also factors in transportation links to ensure a low carbon footprint.
The Luna Jacket is one of the warmest in its collection and features a 36% recycled polyester shell, with a PFC free durable water repellent finish and Coremax Insulation. Branded as a snow jacket, it comes with a powder skirt, a ski pass pocket and hand gaiters. But it can be used for all manner of mountain activities including hiking as it's highly breathable (10,000g/ m²). The jacket features a Dryplay (10,000mm) waterproof membrane with fully taped seams.
Picture is also collaborating with WWF Arctic on a collection which supports the conservation of narwhals, bowheads and polar bears.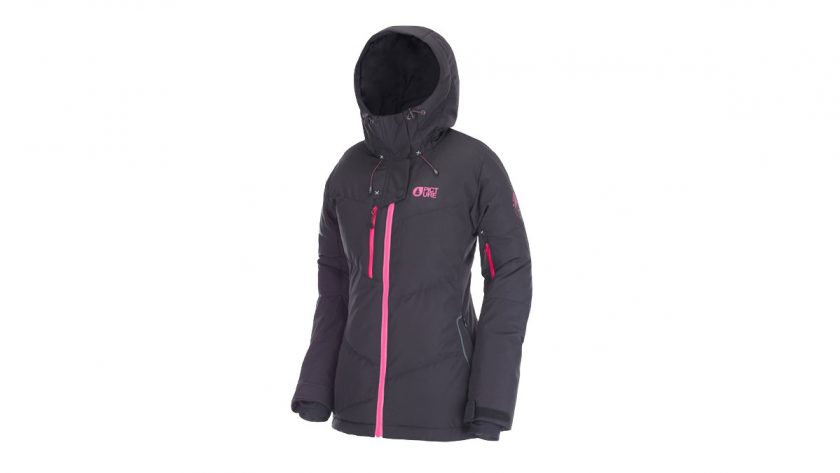 9. Plank's Limited Edition Good Times Insulated Jacket
Price: £230 | Weight: ≈2kg (M) | planksclothing.com
The Limited Edition Good Times Jacket is the brand's first outerwear product created using fabric made from recycled plastic water bottles. It's a highly functional cold weather jacket designed specifically for snowsports. It's highly breathable (15,000g / m²) and waterproof (15,000mm) with a solvent-free DWR coating. It features an insulated quilted lining, adjustable hood and removable powder skirt. It's a little long in the body to be used for mountaineering but would work well for slope and urban adventures.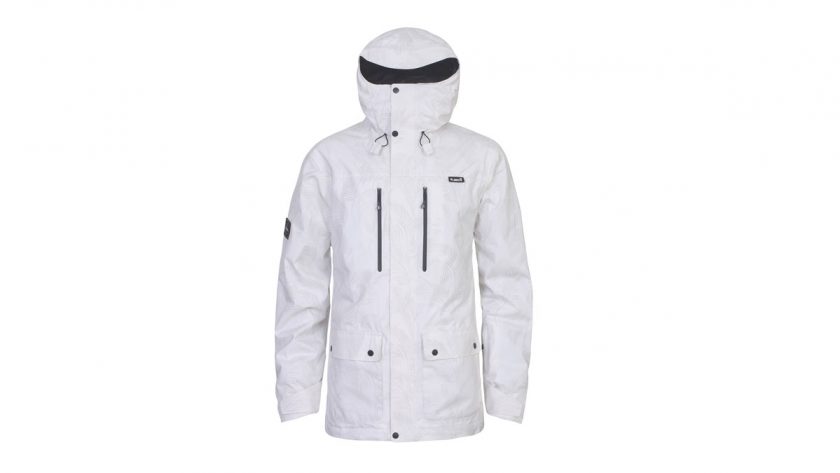 10. Haglofs's Essens Mimic Hood
Price: £180 | Weight: 410g (W) / 480g (M) | haglofs.com
This lightweight insulated jacket from Swedish brand Haglof, features a synthetic QuadFusion™ Mimic fill. Made from 100% recycled polyester, the fill is light and lofty and emulates the extraordinary warming characteristics of down, even when wet. Its short cut style makes it ideal for climbing and mountaineering and its PFC-free DWR treated Pertex® shell fabric is both tear and wind-resistant.
Haglofs is another brand leading the revolution in sustainable outerwear. Its own labelling system called Take Care promotes gear which has been sustainability made and uses recycled and organic materials. See more here.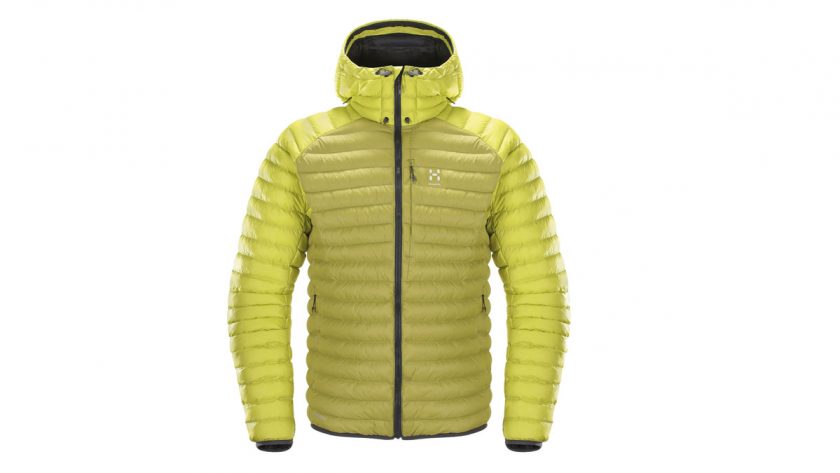 More winter gear guides
The best winter jackets made without down.
See my review of the new Cold Climbs Jacket from Berghaus.
My review of the BUFF ThermoNET – new headwear made from 70% recycled PET.