It's thought you burn between 300 – 600 calories every hour while hiking! So with all that calorie burn you need to be eating nutrient and energy dense foods to fuel your body and mind and to keep you energised during your trip. These snacks are the ideal mix of simple and complex carbohydrates, healthy fats, protein and many of the vitamins and minerals (including salt) you need on a daily basis.
1. Dried fruit and nuts
You can buy a premixed bag of fruit and nuts, or you can just make your own. These mixes are the ideal snack during a hiking trip. The fruit is loaded with simple sugars (and nutrients) which will give you that energy boost, while the nuts are loaded with healthy fats to help sustain you during the long trek. Mix up different fruits and nuts to add variety to each day. Some of my favourite options include dried apple, cranberries, apricot and prunes with walnuts, almonds and pecans.
2. Trail bars
Trail bars are basically a mix of fruit and nuts all mashed into one bar! They are easy to carry and store and are available in different flavours. CLIF Bar and TRIBE both have a vegan range. It's also super easy to make your own by combining dates, oats, peanut butter and almonds.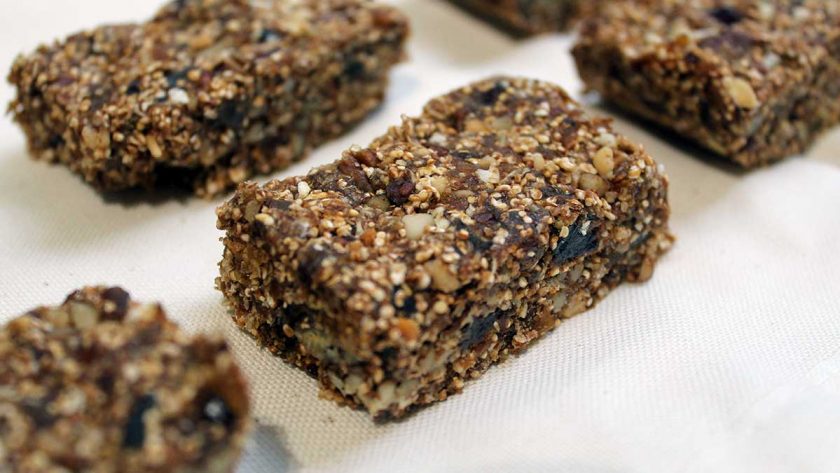 3. Dark chocolate
With all that exercise hiking is the perfect opportunity to indulge in some chocolate, but not just any chocolate. Opt for dark as it's not only going to boost your energy levels but it'll also provide you with lots of nutrients like magnesium, iron and copper as well as soluble fibre.
4. Roasted beans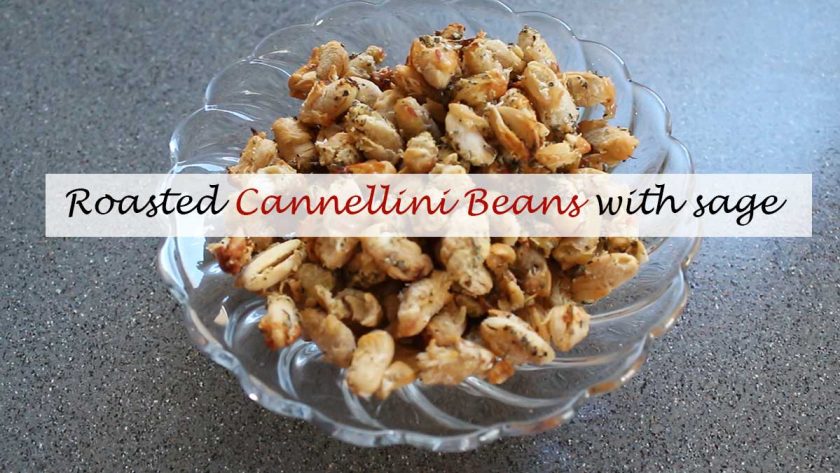 Roasted beans are great for taking on the trail. They are tasty, packed with protein and help replenish the salt you've lost with all of that sweating. You can roast beans, like chickpeas, edamame and cannelloni beans yourself. Add some Himalayan salt, seasoning and rapeseed oil and roast them in the oven for 30 minutes.
5. Seeded crackers & dried hummus
Thought hummus wasn't possible while out on the trail? Well, think again! You can make dehydrated hummus yourself if you have a dehydrator. But if not you can buy it online. To rehydrate you just add water, and then start slathering it away on your seeded crackers.
6. Vegan jerky
Vegan jerky is perfect for the trail as it's lightweight, easy to pack and it's full of protein. Primal Spirit Foods make its jerky from soy, seitan and shiitake mushrooms in lots of different flavours. My favourite is Thai Peanut.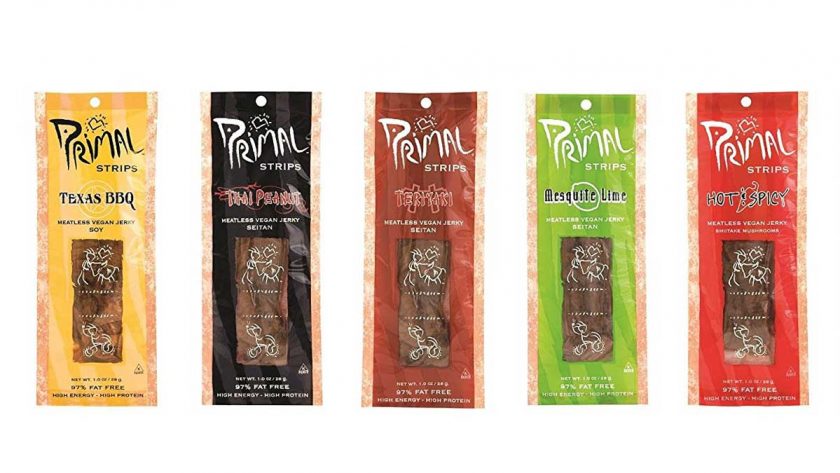 7. Veggie bars
While it's relatively easy to eat lots of fruit on the trail, through your trail bars and mixes, it's a little difficult to consume your 5 a day of vegetables. But not if you pack in these vegetable bars from That's It. Each bar is packed with vegetables, like carrots, kale and sweet corn, as well as black beans which provide protein. They are also gluten-free!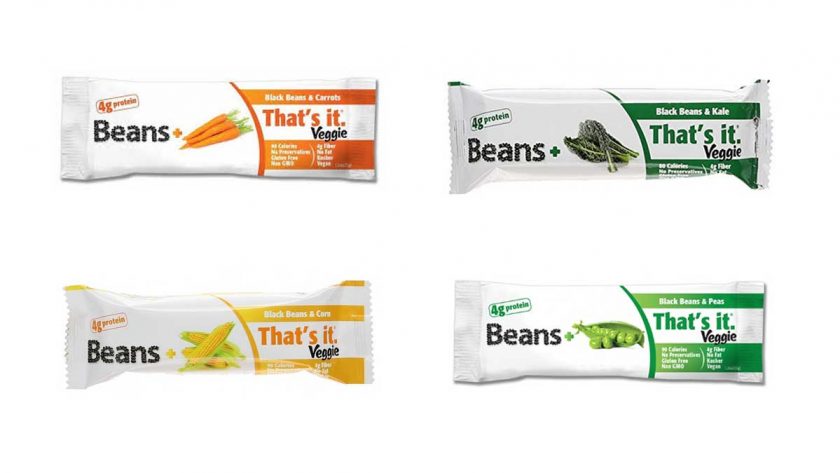 8. Fruit leather
If you're bored of eating dried fruit, try mixing it up by making it into fruit leather. They taste just like sweets but are much healthier. Snact also makes fruit leather and all of its packaging is fully compostable!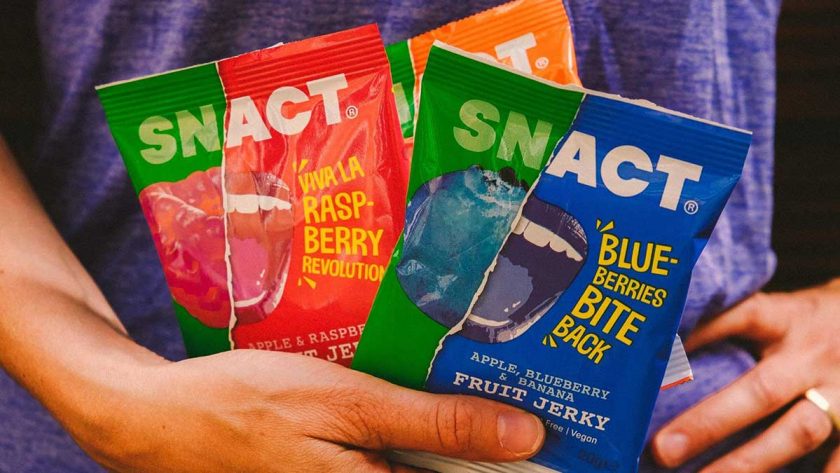 9. Multigrain bagels
Bagels make ideal snacks or a great lunch option. Just add hummus, peanut butter or another spread to make a quick sandwich. Opt for multigrain and seeded bagels over white flour bagels as they contain more fibre and nutrients.
10. Baby food pouches
OK while this may sound strange, baby food pouches make ideal hiking snacks. They are easy to pack and are usually full of natural goodness. Opt for ones without added sugar or salt like Ella's Kitchen. It's like having a cold soup, which isn't as bad as it sounds and it's such an easy way to consume vegetables, fruits and pulses while on the go.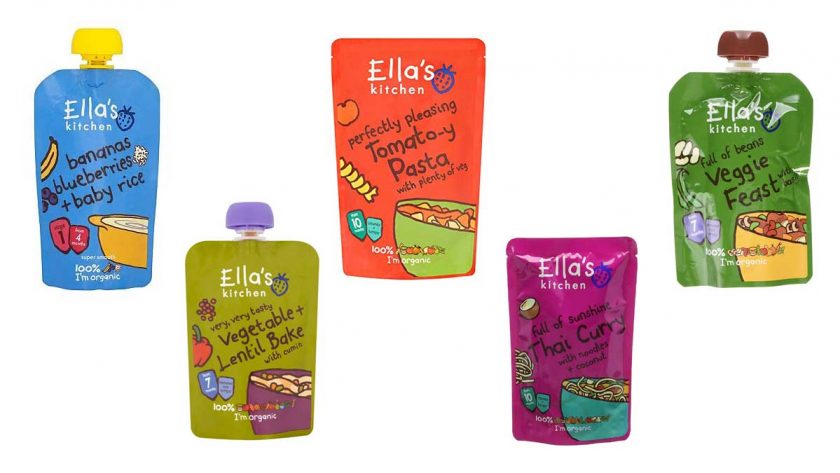 But, what about dinner?
If you're looking for meal inspiration, I've compiled a list of the best vegan freeze-dried meals on the market. My personal favourite is the Firepot Dal and Rice with Spinach.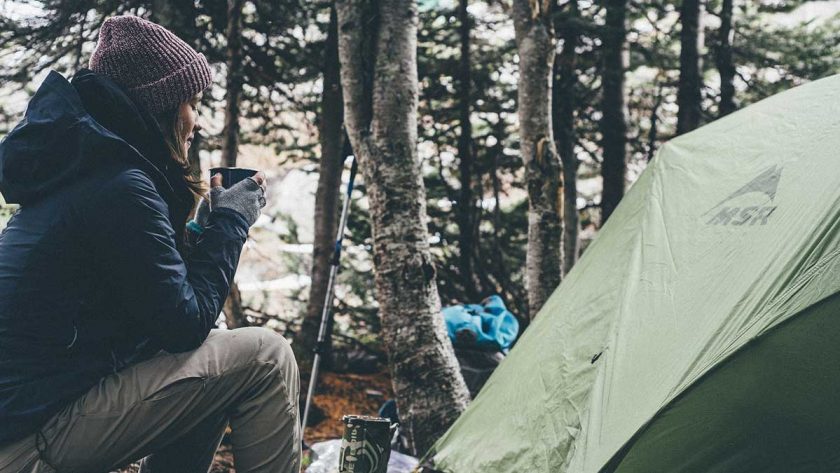 Got any other ideas? Let me know in the comments below ↓↓