BUFF® is one of the most well-known brands in outdoor headwear and neckwear gear. Since launching in 1991, it's built a reputation for lightweight, insulating gear that can be worn in both hot and cold climates. So when I heard that the company was creating a BUFF® line made from 70% recycled materials, I knew I had to try one out.
The new recycled range is made from a fabric called ThermoNet, and was the result of a collaboration between BUFF® and performance fabric brand Primaloft. What initially drew me to the range was the fact that ThermoNet is made from recycled PET bottles (70%). As plastic is one of the planet's biggest problems, I do like to favour brands who reuse this material in their products and keep it from landfill.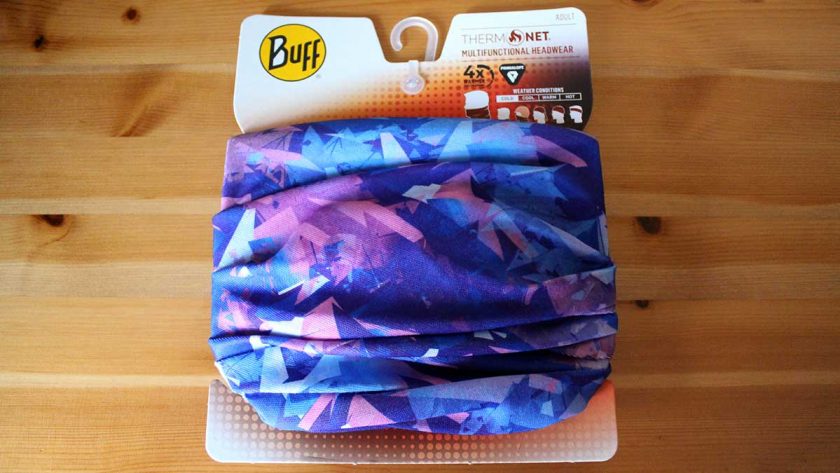 On top of the BUFF® ThermoNet's eco credentials, I was also impressed to find out that the ThermoNet fabric promised to be 4x warmer than the brand's original microfiber, while still maintaining a high level of breathability—perfect for winter hiking.
So when it came to trying out the new headwear, I had high hopes.
My Review
The BUFF® ThermoNet comes in one size for both men and women, but many different colours. I opted for the Naica Amethyst. On first glance, it was lightweight, thin, and quite soft. There were no annoying seams and it folded up tightly—great for packing into a bag. It was easy to put on, straight over the head, as the fabric has a slight stretch to it.
I wanted to test out the headwear under different conditions, to see how well it performed. To do so I headed out on a couple different walks, including a longer four-hour hike which involved long steep climbs, as well as a four-mile run. Each day was relatively cold, at 4-5°C. (I'm also hoping to test the BUFF® in warmer conditions, but will have to wait until the spring/summer to do so.)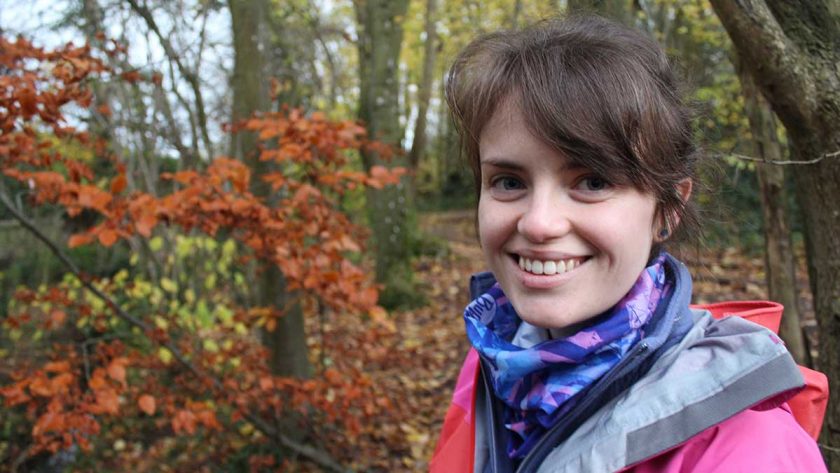 High performance, lightweight
From my initial tests, I was really impressed with the BUFF® ThermoNet. It was comfortable to wear, really lightweight and kept me warm. During higher intensity activities, like the steep climbs and running, I didn't overheat and the fabric was extremely breathable. In this regard, it does outperform the Original BUFF® as the ThermoNet fabric did a really good job of wicking moisture away, preventing any sweat from soaking in. I would say, as well as its thermal properties, this is one of its best features and makes it especially useful for exercising outdoors in the winter.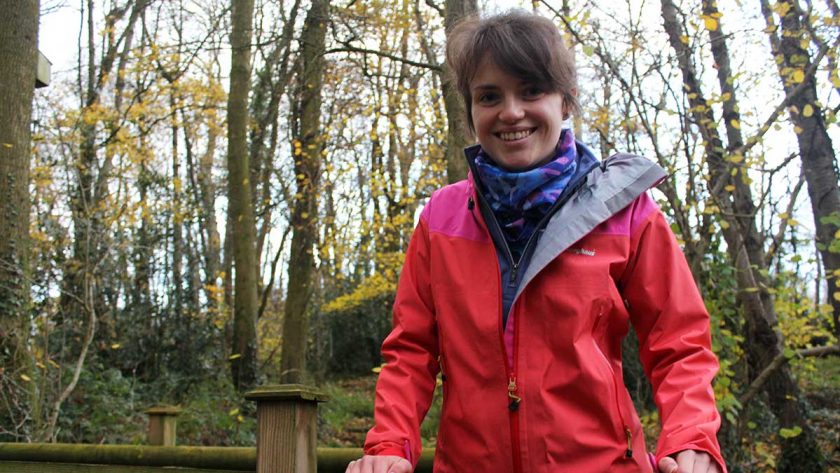 Versatile
According to the brand's website, BUFF® headwear can be worn in a variety of ways including as a headband, face mask, balaclava and a bandana. I tested out a couple of the options including the headband, as seen below.
Sizing
While it's pretty useful to adjust BUFF® headwear into these styles, once you know how, for me, the sizing of the BUFF® ThermoNet caused a slight problem. While the majority of styles worked, when it came to using it as a face mask, the BUFF® kept slipping down below my nose. This was because the hole was a little too large and the fabric wasn't stretchy enough to hold it in place. To overcome this, I had to position the BUFF® over my hair bun. When wearing the BUFF® as a neck scarf, the size also resulted in slight gaping between my neck and the scarf. I overcame this by folding it over. The ThermoNet fabric still kept me warm in the temperatures I was using it in, but I'd want a closer fit for below 0° conditions.
The sizing probably won't be a problem for most people, and you could easily use a bit of ingenuity to tailor a custom fit (e.g. tie a knot or use a clip). However, I do think it would be beneficial if BUFF® created a few different sizes—there are definitely people with smaller heads and faces than mine who would also struggle.
Verdict
Overall I was impressed with the BUFF® ThermoNet range. I love that it's made from recycled materials but still performs really well. It's lightweight and breathable but still keeps you warm, perfect for winter outdoor activities. My only improvement would be the sizing. I'd love to see a smaller size, to get that fit just right around my neck and face.
Pros
Keeps your warm
Wicks away sweat and moisture
You don't overheat during exercise
Lightweight and easy to pack
Made from 70% recycled materials
Comfortable to wear
Durable and machine washable
Cons
Slightly too big for smaller heads
Too lightweight to be used in extremely cold conditions on its own
4
Versatile + Eco-friendly
More info
For more info on the new BUFF® ThermoNet range see here. Find my other reviews here.
Disclosure: While BUFF® sent me a sample to review, I have not been paid to review any of the products listed above and am under no obligation to give positive reviews.